Dear Families,
We are so happy that you are part of the Gan Ami community. We appreciate your trust in us to protect the physical and emotional well-being of your child while providing the highest quality Jewish early childhood education. This Parent Handbook delineates the practices and policies necessary to fulfill that commitment.
The Parent Handbook is current as of the date published, though it may be updated periodically when impacted by external circumstances and/or licensing regulations. By registering your child to attend our school, you are agreeing to abide by all the protocols set forth by Temple Beth Ami and Gan Ami.
Thank you for sharing your child with us. We humbly accept the immense responsibility of caring for your child, and we will always do our best to exceed your expectations.
Thank you.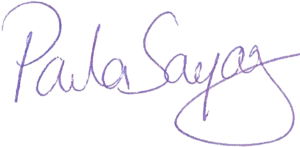 Paula Sayag, Ph.D.
Director of Early Childhood
Temple Beth Ami
Rockville, MD