Our team of professional staff is committed to ensuring our members and guests are supported with all aspects of congregational life, including coordinating lifecycle events, building usage, financial accounts, donations, as well as educational and engagement programs for people of all ages. The administrative office is open Monday – Thursday, 9:00 am – 6:00 pm and Friday, 9:00 am – 3:00 pm. Please visit Machane TBA or Gan Ami to meet their staff and see their hours.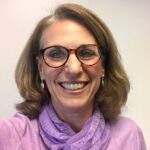 Debbie Ezrin became Temple Beth Ami's second Executive Director in 2019. As the senior operating and administrative officer, she is responsible for the leadership and oversight of membership, building operations, finance, human resources, development, marketing, and programming/engagement. She serves as an ex-officio member of the Temple Board and Executive Committee. She is responsible for supporting the Board, committees, and staff in the strategic direction of the congregation, as well as all policies and programs of the Temple.
Prior to joining TBA, Debbie spent more than 25 years working for and with mission-driven organizations, where she developed expertise in nonprofit management, development, communications, volunteer management, board development, and strategic planning. Debbie and her family have been TBA members since 2005. She and her husband Mark have two children, Melanie and Jared, who celebrated their B'nei Mitzvah and confirmations at Temple Beth Ami.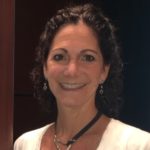 Shelly Lenkin Gordon has served as TBA's Program and Engagement Director since 2002, after spending 13 years as the Youth and Program Director at Congregation Har Shalom in Potomac, MD.  A native Washingtonian who grew up in a synagogue-focused family, Shelly loves the challenges and rewards of working in the congregational setting. Early years spent at Jewish sleep away camps, teaching religious school, and staffing Israel trips for teens ultimately led Shelly to pursue an M.A. in Jewish Communal Service from the Hornstein Program at Brandeis University.  Shelly's proud of having passed on her love of Jewish camping to her two adult children.
Shelly is a Past President of PEP-RJ, the partner affiliate group of the URJ for Program and Engagement Professionals. Stop by her office any time to help you create meaningful relationships and connections within our TBA community.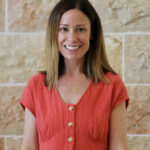 Jennifer Smith has served as TBA's Development Manager since 2020. Please contact her for assistance with ShulCloud, Machane/Kayitz/Gan Ami registrations, Yahrzeit notifications, purchasing plaques in our Memorial Alcove, and making donations to TBA.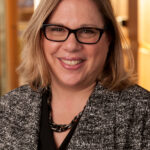 Alissa Miller has served as TBA's Operations Manager since 2021. Please contact her to reserve or rent space in the building for celebrations, meetings, or other facility needs.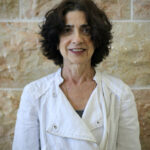 Joanne Diamond has served as TBA's Senior Accountant since 2013. She is responsible for budgeting, payroll, financial statements, and the annual audit.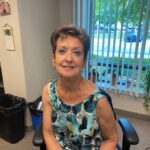 Esther Abelson has served as TBA's Bookkeeper since 2004. Please contact her for assistance with payments and annual statements.
Samantha Nielsen began serving as TBA's Digital Communications Manager in 2022. She is responsible for the TBA website, email, and social media.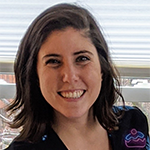 Amy Steinborn is TBA's new Clergy Assistant. Please contact her for anything related to B'nai Mitzvah service preparation and planning, as well as to schedule a meeting with any of our clergy.