Temple Beth Ami Staff
The Temple administrative staff are available to assist members and guests with all your needs concerning Temple administration, including membership, event scheduling, lifecycle, finances, and other questions you may have. It would be our pleasure to schedule a tour and meet with prospective members and guests.
Please contact the Temple office or the staff member directly. Hours are: Monday – Thursday, 9:00 am – 6:00 pm and Friday, 9:00 am – 3:00 pm; closed on Jewish holidays and most Federal holidays.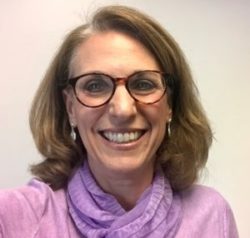 Debbie Ezrin became Temple Beth Ami's second Executive Director in November 2019. As the senior operating and administrative officer, she is responsible for the leadership and oversight of building operations, finance, human resources, development, marketing, and programming/engagement. She serves as an ex-officio member of the Temple Board and Executive Committee, as well as various other board committees. She is responsible for assisting the Board, committee chairs and the staff in the strategic direction of the congregation, as well as all policies and programs of the Temple and its affiliates.
Prior to joining TBA, Debbie spent more than 25 years working for and with mission-driven organizations, where she developed expertise in nonprofit management, development, communications, volunteer management, board development, and strategic planning. Debbie and her husband Mark have two children, Melanie and Jared, who celebrated their B'nai Mitzvah and confirmations at Temple Beth Ami.
---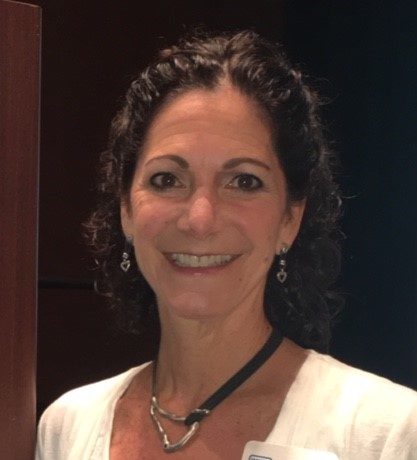 Shelly Lenkin Gordon joined the staff at Temple Beth Ami in 2002, after spending 13 years as the Youth and Program Director at Congregation Har Shalom in Potomac, MD.  A native Washingtonian who grew up in a synagogue-focused family, Shelly loves the challenges and rewards of working in the congregational setting. Early years spent at Jewish sleep away camps, teaching religious school and staffing Israel trips for teens ultimately led Shelly to pursue an M.A. in Jewish Communal Service from the Hornstein Program at Brandeis University.  Shelly's proud of having passed on her love of Jewish camping to her two adult children.
Shelly is enjoying her work as Immediate Past President of PEP-RJ, the partner affiliate group of the URJ for Program and Engagement Professionals.  Stop by her office any time to help you create meaningful relationships and connections within our TBA community.
Diane Ferraro, Temple Administrator
Please contact Diane to schedule all events at TBA, including meetings, social events, and community rentals. Diane can also assist congregants with scheduling the date for your child's Bar/Bat Mitzvah. Diane designs the monthly Chadashot newsletter and oversees the maintenance of our building, as well as the Chaverware database.
Rachel Kessler, Clergy Assistant
Rachel supports congregants with all lifecycle events, other than illnesses and funerals. Please contact her at rkessler@bethami.org to schedule an appointment with the clergy. She is also the primary contact for B'nai Mitzvah, including meeting scheduling, preparing family materials, tutoring, and rehearsal scheduling.
Gail Brodsky, Clergy Assistant
Please contact Gail for support with the ritual needs of illnesses and funerals. She can also assist congregants with Yahrzeit observances, memorial plaques, sponsoring Onegs, and support from our TBA Cares committee.
Joanne Diamond and Esther Abelson, Accounting
Joanne serves as the Accounting Manager and is responsible for all accounting responsibilities, including but not limited to payroll, preparing monthly and yearly reports, the annual audit and account monitoring. Esther handles accounts receivable and payable, deposits, and data input.
Rachel Hyde, Administrative Assistant
Please contact her at rhyde@bethami.org