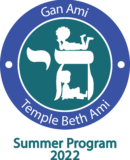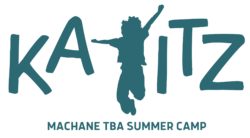 Summer Program
2 Year Olds – Pre-K
Gan Ami is pleased to offer two 3-week sessions of summer fun for young children!
Lots of outdoor time, water play, crafts, singing and more!
Gan Ami staff will provide age appropriate, summertime experiences each day. Specialists, special events, and special treats will enhance our program.
Sessions:
Session 1: June 20-July 8*
Session 2: July 11 – July 29
*closed Monday 7/4
Schedule:
9:30 AM – 12:00 Noon
Tuesday-Friday
$630 per session
9:30 AM- 1:00 PM
Monday-Friday
$730 Session 1
$775 Session 2
9:30 AM – 1:00 PM
Monday-Friday
$730 Session 1
$775 Session 2
Discounts available. See below.
Questions?
Call Gan Ami at 301-762-5594 or email Paula Sayag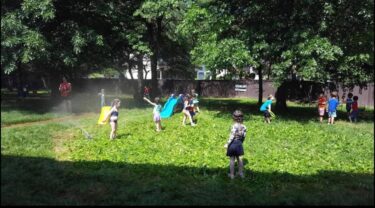 Machane TBA Summer Camp
Grades K-7
Kayitz is excited to offer 6 weeks of Specialty Camp for rising K-7th graders.
Campers enrolled in Kayitz will spend half of each day exploring one specialty area each week: Pottery and Glasswork, Painting and Drawing, Sports Clinics, LEGO and Robotics, Drama and Theater Production, and Magic. Specialists will work with campers to enhance skill levels in these areas. In addition, all Kayitz campers will engage in outdoor sports and water activities, art, social justice projects and more. Hot lunch will be available to order.
A Taste of Kayitz allows 3's and 4's campers to remain after Gan Ami hours for an extended day and a Taste of Kayitz programming! Campers will engage in fun activities including art, games and playground!
Employment and volunteer opportunities are available for rising 8th-12th graders.

Kayitz:
Rising K-7th Graders
9:15 AM – 3:30 PM
$375/full week
$300 for 4-day week
Taste of Kayitz:
Rising 3's & 4's
1:00-3:30 PM
$150/full week
$120 for 4-day week

Week 1: June 20-24
Week 2: June 27-July 1
Week 3: July 5-8
Week 4: July 11-15
Week 5: July 18-22
Week 6: July 25-29
Discounts available. See below.
Questions?
Contact
Kim Roberts,
Director of Education, or
Elaine Prigal,
Supervisor, L'Mata, TBAHigh and Kayitz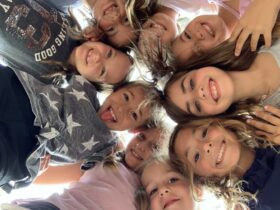 TBA Member Discount:
Multi-Session Discount:
5% off tuition (Kayitz-4 weeks or more)
5% off tuition (Gan Ami 6 week enrollment)
Sibling Discount:
5% off one sibling's total tuition.  Discount will be applied to the lowest tuition.
If you are a TBA member and would like to apply for scholarship assistance, please contact Debbie Ezrin . Please provide the amount of scholarship requested, along with an explanation of circumstances.
Summer Programs will adhere to all safety guidelines established by CDC and Maryland Department of Health (MDH). Additionally, Gan Ami will follow regulations established by Maryland State Department of Education Office of Child Care, and Kayitz will follow regulations established by Maryland Department Of Health Youth Camp Licensing.
Given ongoing changes in regulations, program offerings are subject to change.