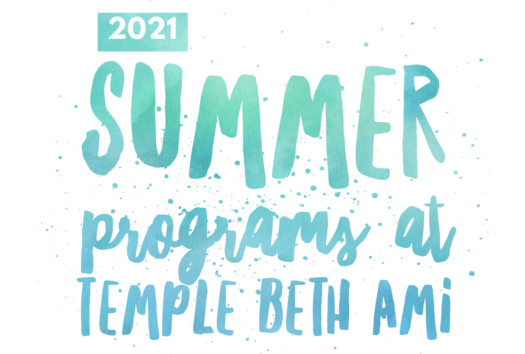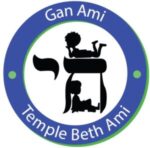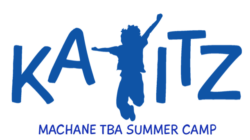 Summer Program
2 Year Olds – Pre-K
Gan Ami is pleased to offer two 3-week sessions of summer fun for young children!
Lots of playground time, water play, crafts, singing and more!
Our Gan Ami teachers will provide age appropriate, summertime experiences each day. Teen volunteers will be additional helpers and role models for your children.
Sessions:
Session 1: June 21 – July 9
Session 2: July 12 – July 29
Schedule:
2 year olds: $600 per session
9:30 – 12:00, Tuesday – Friday
3 year olds: $700 per session
9:30 – 1:00, Monday – Friday
9:30 – 1:00, Monday – Friday
TBA Member Discount – 5% off tuition
Multi-Session Discount – 5% off tuition
Sibling Discount – 5% off one sibling's total tuition
   Discount will be applied to the lowest tuition.
FAQ: See here for additional information & policies
Questions: Call Gan Ami at 301-762-5594 or email Paula Sayag

Machane TBA Summer Camp
Grades K-6
Campers enrolled in Kayitz will spend their days exploring one specialty area each week (i.e. Sports Clinics, Science, Drawing/Painting, etc.). Specialized staff will work with campers to enhance skill levels in a given area.
In addition to specialty topics, campers will engage in outdoor activities, cooking, social justice projects and more. Kayitz will strive to have as much programming outside as possible.
Employment and volunteer opportunities may be available for students in Grade 7-12.
Weeks:
Week 1: June 21 – 25
Week 2: June 28 – July 2
Week 3: July 6 – 9
Week 4: July 12 – 16
Week 5: July 19 – 23
Week 6: July 26 – 30
Hours:
For further details including the specialty camp being offered each week, fees, available discounts and policies, please click below.

The Kayitz Gesher ("Bridge") Program is designed to allow Gan Ami Summer Program participants to stay after Gan Ami ends and be picked up at the close of Kayitz at 3:30.
REGISTER FOR KAYITZ GESHER (BRIDGE):
If you have already registered your camper
for Gan Ami for this summer:


Click below and log in using your CampInTouch account information

Select the "Additional Options" form to add the Kayitz Gesher program for the week(s) needed.
If you have not yet registered your camper
for Gan Ami for this summer:


Click below to access CampInTouch

During the registration process you will be able to register for Gan Ami and for Kayitz Gesher.
If you are a TBA member and would like to apply for scholarship assistance, please contact Debbie Ezrin . Please provide the amount of scholarship requested, along with an explanation of circumstances.
Summer Programs will adhere to all safety guidelines established by CDC and Maryland Department of Health (MDH). Additionally, Gan Ami will follow regulations established by Maryland State Department of Education Office of Child Care, and Kayitz will follow regulations established by Maryland Department Of Health Youth Camp Licensing.
Given ongoing changes in regulations, program offerings are subject to change.