Welcome from TBA President Lauren Bogart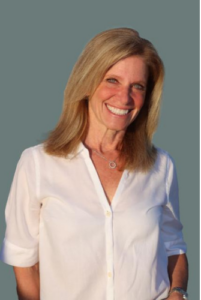 Thank you for navigating to this page!  We are delighted you are interested in learning more about Temple Beth Ami and appreciate the opportunity to tell you more about our vibrant, welcoming community and all we have to offer – spiritually, educationally, and socially.
We have just finished celebrating our 50th Anniversary where we honored our humble beginnings in 1971 and celebrated what Temple Beth Ami has become: an inclusive, joyful, generous community that embraces Jewish life.
Many of us, myself included, have raised our families at TBA and our relationship with the temple has grown and changed as our families have. We have pajama tot Shabbats and empty nester happy hours, author talks and foreign films, weekly Torah study, and Purim Palooza. If you like music, you'll love our Shabbat services where you'll find at least one of our clergy playing the guitar. Love the outdoors? We enjoy picnic Shabbats with the Temple band, the "Shabbatones," in our large backyard, and Shabbat hikes at nearby parks.  
Our schools are renowned for excellence. We strive for the highest quality in all areas of education and programming, for both adults and youth. Above all, we are deeply committed to Reform Judaism and its emphasis on living ethically, practicing inclusivity, and caring for the less fortunate.
Among Temple Beth Ami's most important assets are our clergy and staff. But don't take our word for it. Please join us for worship, attend a program, or participate in our Saturday morning Torah study group. We feel certain you'll find a warm and welcoming community to explore your personal Judaism.
I hope that you schedule an appointment with our Executive Director, Debbie Ezrin, at dezrin@bethami.org. She'll be able to answer your questions and share more about everything Temple Beth Ami has to offer. I'm always available as well. On behalf of the Board of Directors and staff, I encourage you to explore all that our congregational life has to offer, and I hope to welcome you soon as a member of the Temple Beth Ami community.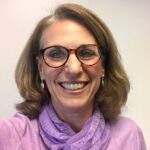 Welcome from Executive Director Debbie Ezrin
Welcome! Thank you for taking the time to learn more about membership at Temple Beth Ami, a vibrant, inclusive, innovative community that embraces the beauty, meaning, and inspiration found in Reform Judaism.
With over 800 member families, our congregation is truly diverse. We are spiritually traditional, non-traditional, and everything in between.  Over 600 children attend Gan Ami (preschool) and Machane TBA (religious school) each year, while adults of all ages embrace our educational and social opportunities. 
I am often asked what are the benefits of membership at TBA. Tangible benefits include:
High Holy Day tickets

The ability to enroll your children in Machane TBA through 12th grade, as well as the ability to become B'nei Mitzvah

Clergy support for pastoral counseling and all life cycle events

The ability to participate in a wide range of programs, to serve on committees, and to vote on significant matters that impact congregational life, as defined by our Constitution.
Having said that, I personally believe that the most significant benefit of membership is the opportunity to strengthen the Jewish community in a personal way as well as globally. Temple Beth Ami is a place for you and your family to embrace the value of Jewish community through the relationships you will make throughout your affiliation. I encourage you to become involved – attend services, participate in our diverse programs, fulfill the mitzvah of Tikkun Olam (repairing the world) through our social action programs, spend Sunday mornings schmoozing at the Brotherhood's Bagel Bar, and so much more.
On a larger scale, your affiliation with Temple Beth Ami will help strengthen the Jewish community around the world. With anti-Semitism on the rise, I truly believe that supporting our Jewish institutions — including Temple Beth Ami — sends a powerful message that as Jews, we are committed to ensuring our children have a future where they can embrace all aspects of Jewish life.
Our TBA community is only as strong as our members, so please contact me at dezrin@bethami.org or 301-340-6818 to learn how you can strengthen our community.