Czech Torah Scrolls at Temple Beth Ami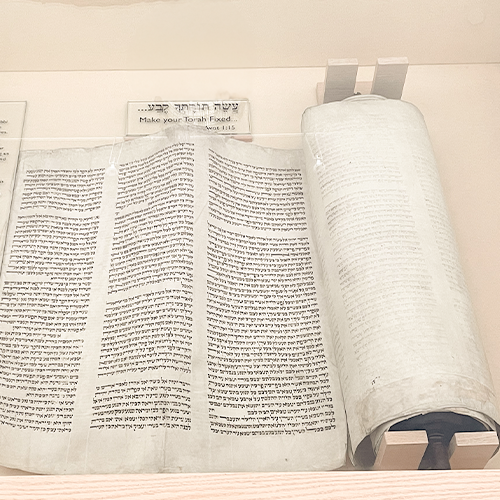 Temple Beth Ami is honored to be the home of two historic Czech Torah Scrolls, MST#57 Kyjov and MST#1109 from Brno. These Torahs are a testament to the rich Jewish heritage that has been preserved despite the many challenges faced by the Jewish community throughout history. 
This Torah is one of thousands that was confiscated by the Nazis during World War II. Records indicate that the Torah was from the town of Kyjov in the South Moravian Region of the present Czech Republic. 
The "Czech Torah" is part of the Memorial Scrolls Trust. Through the scrolls we remember European Jewish life before the Holocaust as well as its tragic destruction, challenge those who interact with the scroll to confront prejudice and hatred, and inspire them to action by committing to Jewish lives and working to build bridges across communities
To learn more about the Memorial Scrolls Trust and how you can help to preserve this important piece of Jewish history, visit their website here.