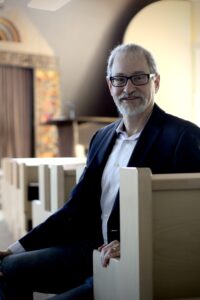 Rabbi Gary Pokras joined the Temple Beth Ami family in July 2016. Before coming to Beth Ami, he served a combined seventeen years as Rabbi at Temple Beth Zion in Buffalo, New York, and Temple Judea of Bucks County in Doylestown, Pennsylvania.
As a young adult, Rabbi Pokras was more interested in pursuing a career as a classical and jazz guitarist than in being a Rabbi. Music being a deeply spiritual language, his focus turned from developing technique to communicating content, and thus he was drawn back to his spiritual tradition. Music continues to play an integral part of his rabbinate.
Rabbi Pokras is involved in every aspect of congregational life and has a special passion for teaching, worship, Israel, mental health, and inclusion. Over the course of his career, he has been blessed with the opportunity to help fundraise for and build a new synagogue, lead comprehensive synagogue re-visioning processes, champion the use of technology as a tool for study, worship and relationship development, and establish several interfaith justice initiatives (such as a Jewish-Christian-Muslim Mitzvah Day in response to 9/11 and a food pantry jointly administered by Catholic Charities and Temple Beth Zion). As an active leader in the larger community, he has represented his synagogues in a variety of ways including numerous interfaith councils, the Doylestown Hospital ethics committee, and the National Federation for Community Justice. In addition, for fifteen years he has served as a mentor for rabbinic students and rabbis.
Rabbi Pokras holds bachelor's degrees from Northwestern University in Classical Guitar Performance and Economics, as well as master's degrees from Southern Methodist University (which is ironically where he began to rediscover his Judaism) in Guitar Performance and Music Theory. His rabbinic training was at the Hebrew Union College – Jewish Institute of Religion in Jerusalem and New York, where he earned a Master of Arts in Hebrew Letters and received his smichah (rabbinic ordination).
Rabbi Pokras, along with his wife Shauna and their children Stephanie and Nora, feel blessed to call Temple Beth Ami their home.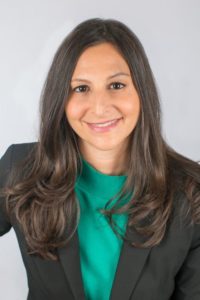 Rabbi Baht Yameem Weiss has been a part of the Temple Beth Ami clergy team since 2010. Born and raised in New York City, Rabbi Weiss graduated from the High School for Performing Arts (the "Fame" School) in Manhattan where she majored in the Dramatic Arts. She received a Bachelor of Arts degree in Near Eastern and Judaic Studies and completed a Women's Studies Program at Brandeis University. She received a Master's degree in Hebrew Literature from the Hebrew Union College-Jewish Institute of Religion (HUC-JIR) in New York in 2005. She completed rabbinic internships at the Bronfman Center for Jewish Life (Hillel) of New York University, Temple Sinai of Toronto Canada, Bellevue Hospital, Makor/Steinhardt, and Kent State Hillel. In 2006, Rabbi Weiss received her Rabbinical Ordination at HUC-JIR in New York. Rabbi Weiss served for four years as Assistant/Associate Rabbi at Temple Shalom in Naples, Florida. While in Florida, she was a "PEER" fellow in the STAR (Synagogues: Transformation and Renewal) Executive Leadership Program, 2008-09.
Rabbi Weiss is a Past President of the Washington Board of Rabbis. She participated in AIPAC's Leffell Fellowship Program in 2015 as one of three Rabbis-in-Residence representing three denominations along the Judaic continuum. She accompanied a delegation of local reform, conservative, and orthodox rabbinical students to Israel on an educational mission in a teaching and mentorship capacity.
Rabbi Weiss enjoys working with all facets of temple life, teaching all ages, leading life cycle events, and helping build community. She is certified as a PREPARE AND ENRICH counselor for pre-marital counseling. She is a Schindler Fellow for Interfaith Certification, a program focusing on creating a welcoming and inclusive synagogue community for interfaith couples and families. She is involved in social advocacy work in the Greater Washington Community, including the Temple's Community of Justice and Action in Montgomery's Don't Stand Idly By Campaign. Rabbi Weiss is involved with Machane TBA and enjoys teaching our temple's youth, leading the Introduction to Judaism program, contributing to "Live and Learn" sessions, and organizing the temple's Adult B'nai Mitzvah Classes. Rabbi Weiss is also on faculty with other local clergy for the Melton Program held locally at neighboring synagogues and at TBA.  She is also a graduate of the CORE Program of Leadership Montgomery and on the Steering Committee for the Rabbi Imam Summit.
Past community and social action involvement include serving as a Board Member for Planned Parenthood and the Coalition for Religious Progressive Voices.
Rabbi Weiss feels blessed to be part of such an innovative and vibrant Jewish community. She lives nearby in North Potomac with her husband, Todd Cohen, a Washington native, and their sons, Ari and Ethan.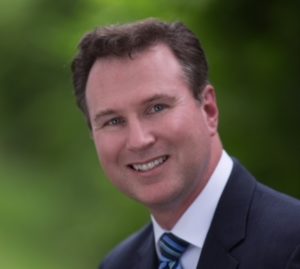 Cantor Larry Eschler became a member of Temple Beth Ami's clergy in 2003, having previously served as the Hazzan of Temple Beth David, Palm Beach Gardens, Florida for 11 years before relocating to Washington, DC.
He is a member of the international Reform movement's American Conference of Cantors, the international Conservative movement's The Cantors Assembly, and the Guild of Temple Musicians.
Cantor Eschler has studied voice with Roger Keiper z"l, D'mitra George, Dorothy Yanes, Marilyn Cotlow, Dr. Wayne Kemp, and Rolando Sanz, and is an accomplished guitarist and songwriter. His musical recordings include The Gift, Matzah Music, Shabbat at Home, and Chanukah Lights.
Cantor Eschler and his husband, Rob Mendelson, are very happy to be part of the Temple Beth Ami family.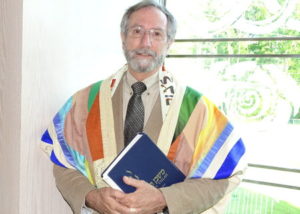 Rabbi Emeritus Jack Luxemburg retired in 2016 after 35 years as Temple Beth Ami's Senior Rabbi. Beginning in 1981 as the congregation's first full-time Rabbi, Rabbi Luxemburg has been part of the Temple Beth Ami community for more than half of its history. His contributions to all facets of the congregation's life have enabled the Temple to preserve its special character while enjoying a period of significant growth in membership, as well as the quality and diversity of Temple programs.
Rabbi Luxemburg is active in the community, having served on the Executive Committees of the Jewish Community Council, the Jewish Social Service Agency, the Charles E. Smith Day School, the Mid-Atlantic region of the Central Conference of American Rabbis, the National Rabbinic Cabinet of the United Jewish Appeal, and the Washington Board of Rabbis. He was a founder and Vice President of the Suburban Maryland Chapter of the American Jewish Congress and has served in that organization as President of the National Capital Region and a member of its National Governing Council. The American Jewish Congress and the State of Israel have honored Rabbi Luxemburg for his service to the organization. He has also been honored by the local UJA/Federation and the Council of Jewish Federations in recognition of his leadership in the Jewish community. He is a founding member of ARZA, the Association of Reform Zionists in America. He remains active in local civic affairs as an instructor on Family Life Education for Montgomery County teachers, a member of the county's Civil Rights Monitoring Group, and an advisor to local legislators. Rabbi Luxemburg is profiled in "Who's Who in the East" and "Who's Who in Religion."
Rabbi Luxemburg is the only area Rabbi to have completed a study grant from the March of Dimes to train at Georgetown University Hospital in the field of Human Genetics and counseling human genetics problems. Rabbi Luxemburg received his Doctoral degree in Pastoral Theology from the Wesley Theological Seminary, Washington, D.C., culminating four years of academic study and clinical training. Articles and reviews by Rabbi Luxemburg have appeared in the Jewish Exponent, Philadelphia Bulletin, Reconstructionist Magazine, and the Journal of Reform Judaism.
Rabbi Luxemburg is married to Barbara Etkind, a graduate of Brandeis University and the University of Michigan Law School, and they are the proud parents of Daniel and Michael.