Welcome to Temple Beth Ami
Embrace Judaism ~ Foster Connection ~ Encourage Innovation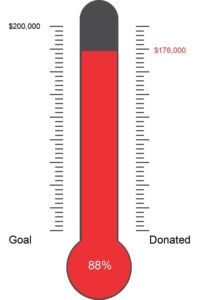 HIGH HOLY DAY ANNUAL APPEAL
To provide the congregational experience at the level you have come to expect, meaningful acts of tzedakah have become even more essential.
We know this is a difficult time for many of you, but that's when others always step up. We are truly honored by so many families who have enabled us to come so close to our goal of $200,0000.

Get ready to celebrate by:
Shopping online with the WTBA Judaica Shop for menorahs, candles, activities for the kids, and much, much more.
Picking up your family's complimentary Hanukkah Gift Bag at TBA on Sunday, December 6 from 2 – 4 pm. One bag per family. Contactless, drive-by pickups for your safety!
Marking your calendar for a community-wide menorah lighting on Friday, December 11 at 6:30 pm. Check your email for the Zoom link.
Visit our Hanukkah web page for more details, recipes, games, music, and many more ways to celebrate!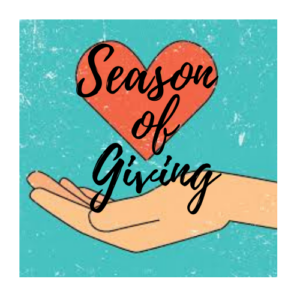 TIKKUN OLAM COMMITTEE NEEDS YOUR SUPPORT
FOR OUR ANNUAL HOLIDAY GIFT DRIVE
Please help our neighbors in need by giving generously to TBA's Tikkun Olam Fund. Your donation will enable us to purchase gifts for families supported by local nonprofits. You can also assemble and deliver a Christmas dinner through our Shop/Drop program. Click HERE for details.
Weekly Shabbat Schedule
Look for weekly Shabbat emails on Friday mornings
with all Zoom links.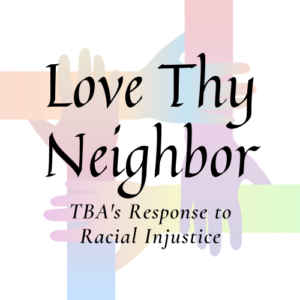 Please read, watch, learn and share these resources to help further the necessary dialogues we must have to live our Jewish values and be part of building a more equitable community.
 Click here for upcoming events and resources.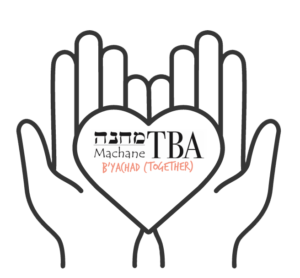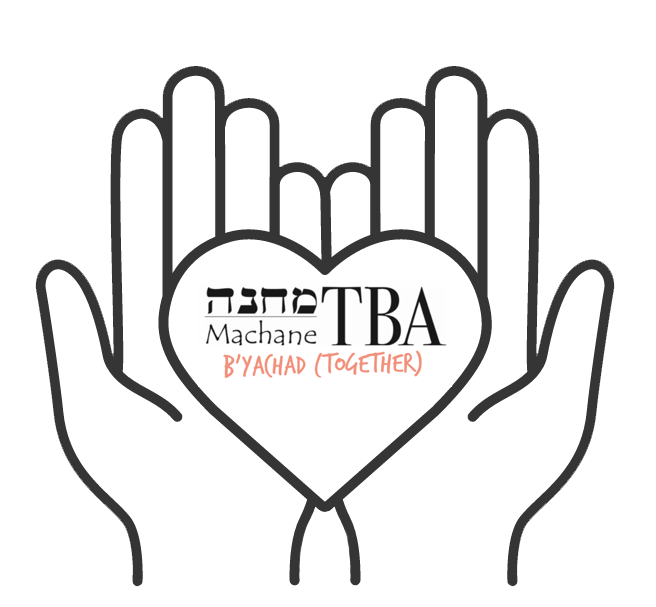 For Machane TBA Students and Families
Machane TBA is so much more than our building – We are a community committed to joyful, empowering, and engaging Jewish education. It is in this spirit that we launched our newly re-designed program, Machane TBA B'yachad (Together)!
Whether BaBayit (at home) or BaBeit Knesset (at temple), what is most important this year is being B'yachad (together). The staff of Machane TBA are committed to supporting and caring for our families and our students throughout our five stages of Machane TBA B'yachad, outlined on our web page.
Whether we are online or in person, we are very excited about engaging with each of you!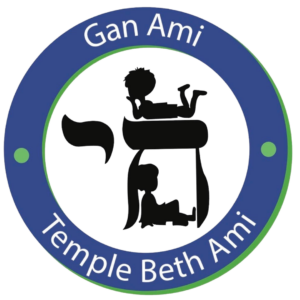 Early Childhood Education at TBA
Our Mission:  We provide an inclusive, joyful, Jewish learning environment where passionate teachers support each child along their unique developmental path. Through guided play, each child acquires a strong foundation for ongoing social-emotional and educational success.
Our Vision:  Every child is prepared for future social and intellectual pursuits, and every family feels a meaningful connection with our community.
In-Person Classes will begin in January 2021!!  Read more here.
Follow us on  Facebook
For further information, email Director Dr. Paula Sayag.