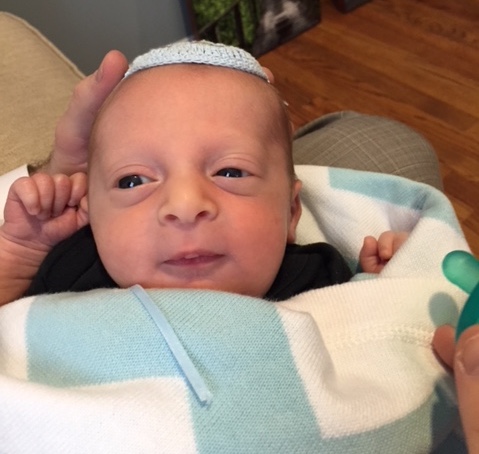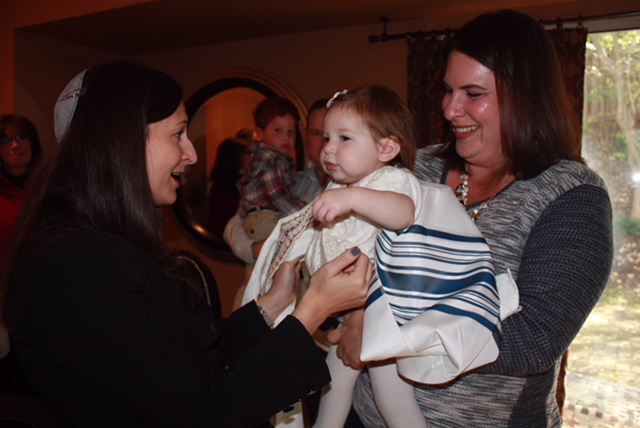 Birth
Brit Milah and Brit Hachayim
The birth of a new baby brings joy to the entire congregation. Please let us know of your new baby by emailing or calling the office, so we can share your wonderful news.
Brit Milah for Sons. The Brit Milah ("covenant of circumcision") refers to the religious ritual through which male babies are formally welcomed into the Jewish people. The ceremony is celebrated on the eighth day after birth. The Brit may be held at home or, for babies of members of the congregation, may be held in the Temple. It is usually held during the morning or daylight hours. The circumcision is performed by a mohel who is trained in the surgical procedures of Brit Milah. Our clergy will be happy to take part in the ceremony if requested.
Brit HaChayim ("covenant of life") is a recent addition for girl babies. It is usually held in the Temple, with both parents conveying the name to the baby. Members of the Temple can schedule a baby naming as part of a service, or can arrange with the clergy to do it privately, either in the Temple or at home. Non-members must schedule a baby naming through the clergy and, regrettably, it cannot take place during a service.
Brit Milah and Brit HaChayim are more than ritual; more than symbols – they are ceremonies that emphasize our belief that each Jew, from birth, must enter into an individual relationship with God, Torah, and the people of Israel.