Maryland House of Delegates
District 39

Moderator: Andrea Kempner-Wink
Managing Director, Community Reach of Montgomery County
Andrea joined Reach in 2013 as the Director of Development and Volunteer Services. She has a long work history of communications, marketing and management in for-profit, non-profit and government organizations. She has been interested in government and politics since childhood when she spent hours listening and participating as her mother, and later friends and family, discussed and debated current events. At Reach, Andrea has been responsible for much of the outward-facing work of the organization, writing newsletters and annual reports, participating in community events, and serving on coalitions and committees with Reach partners. She was named Reach's Managing Director in June 2022. A lifelong resident of Montgomery County, Andrea grew up in greater Rockville, received her AA in Criminal Justice, Corrections at Montgomery College, and her BS in Management Studies from University of Maryland Global Campus.
Candidates:
 Lesley J. Lopez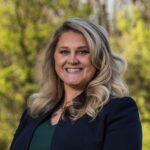 Lesley Lopez represents District 39 in the Maryland General Assembly, where she serves as president of the Women's Legislative Caucus. She serves on the Judiciary Committee and leads on gun bills in the House.  In the last session, she led the fight to pass a statewide ban on ghost guns, which earned bipartisan support and an invitation to the White House.
In her non-lawmaking life, she is an advocacy professional with experience on Capitol Hill, campaigns, C-suites and newsrooms. Del. Lopez previously served as Chief Communications and Marketing Officer for the organization Run for Something and the Director of Communications for the National Immigration Forum and the Congressional Hispanic Caucus. Prior to her political career, Ms. Lopez was a journalist for nearly a decade, including stints with ABC's This Week with George Stephanopoulos, BBC, CNN, America's Most Wanted and Eurovision.
Ms. Lopez is also an adjunct professor in George Washington University's Strategic Public Relations Program, where she teaches the core writing curriculum. She is an SEIU 500 member and has served on the Montgomery County Board of Social Services and NARAL Pro-Choice Maryland.
She lives with her husband, Richard, and two very young sons in Germantown, Maryland.
Kirill Reznick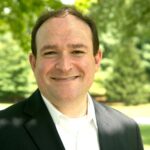 Delegate Kirill Reznik has been serving in the House of Delegates since 2007 and is currently Chair of the Health and Social Services Subcommittee on Appropriations, leading the approval and oversight of the State's healthcare and support services budget of over $20 billion.  His work in the House has focused on expansion of health care and social services access, government transparency, voting reform, environmental justice, and economic development.
A refugee from Soviet Ukrainian during the "refusnik" period, Delegate Reznik has a Juris Doctorate and Masters of Arts in International Peace and Conflict Resolution both from American University, and has worked for over 25 years in the field of foreign aid and international development as an implementing partner for the U.S. Agency for International Development.
Delegate Reznik lives in unincorporated Gaithersburg with his wife, Jennifer, daughters Caitlyn and Gabriella, ages 9 and 5, and two rescue Labrador mutts, Mickey and Tinkerbell.
Clint Sobratti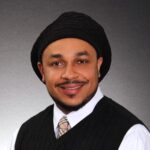 Clint Sobratti is an advocate for social and economic justice. He is one of the Democratic candidates for Maryland House of Delegates in District #39. Clint is currently employed at Montgomery County Government as a Transit Coordinator and serves as one of the lead shop steward for the local union- "UFCW 1994 (MCGEO)." Clint is a member of the union collective bargaining team where he negotiates union contracts with the County Government in regards to workplace conditions, healthcare benefits, management accountability, pension and most importantly prevailing wages. He is also a Real Estate Consultant at Smart Realty, his main objective and goal is educating families on the importance of homeownership. In addition to his multiple hats worn, Clint was re-elected to Montgomery County Sierra Club ExCom group, where he is a member of the transportation and land use committee.
In short, Clint Sobratti has a passion that is driven, on the basis of Equal Rights and Economical Advancement for All.
Gabriel Acevero