Community of Action Partners with Literacy Council of Montgomery County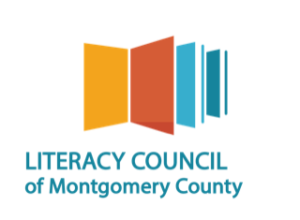 The Opportunity Gap: Education is Not Just about Kids
Join with congregants from faith-based groups throughout the county to learn what YOU can do to MAKE A DIFFERENCE in the lives of under-skilled adults and their families.
Hosted by: Temple Beth Ami Community of Action and the Literacy Council of Montgomery County
Wednesday November 6, 2019 at 7:30 pm at Temple Beth Ami
Information session for people who want to explore volunteering as a mentor/tutor for adults:
English language learners
GED
Employment mentors
Featuring: Gabriel Martinez Cabrera, Executive Director, Literacy Council of Montgomery County
Tuesday, November 12 at 7:00 pm at Temple Beth Ami
Training session for prospective volunteers
RSVP suggested for planning purposes. Contact Debbie Jacobs for more information.
Stay tuned:
MLK Weekend (1/18/20) – Classroom to Community Conference (C2CSquared) at the Literacy Council
Roundtable at Beth Ami (2/13/20) – Achieving Social Equity through Adult Education
Strong Schools Maryland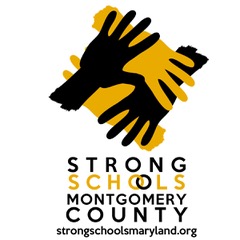 Find out why the time is now to improve Maryland Schools. Join our Strong Schools MD team! Contact Lisa Fuller. Learn more here.
Volunteer Opportunities at South Lake E.S.
AFTER SCHOOL ENRICHMENT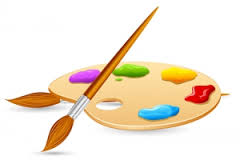 Help staff our After School Art Enrichment Program, Mommy and Me, and Adult English Language learner classes on an ongoing basis throughout the year. Contact Sue Fox for more information.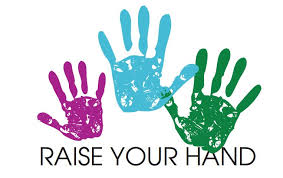 HELP US ADVOCATE FOR NEW SCHOOL CONSTRUCTION FOR SOUTH LAKE! Contact Susan Stern and watch for opportunities to attend Board of Education and County Council meetings in support of funding.
After School Art Club – Do you enjoy helping kids explore art? Don't mind getting messy with paint, clay and glue? Want to make a difference in the lives of children who otherwise would be home alone or in the care of siblings? Lend a hand at our After School Art Club for children at our adopted school, South Lake Elementary School in Montgomery Village, on Tuesday and Thursday afternoons (3:30 pm – 5:00 pm). We have the curriculum and the supplies; we're looking for adults and students (HS & MS) to help staff the club. SSL hours are available. B'nai Mitzvah students are welcome! It is not required that you volunteer at every session, nor that you have previous art experience. For more information,  contact Sue Fox.

Chess Club Enrichment Program – A TBA congregant and her high school age son have volunteered to run and support an after school chess club one day a week. The family donated all supplies including chess set, boards, and other teaching supplies.

Mommy and Me Parenting Program – This program was conceived by the Community of Action and is run entirely by Temple Beth Ami volunteers one morning a week during the school year.  

Adult English Classes – For the past two years, Beth Ami congregants serve as assistants two mornings a week in ESL classes taught at South Lake for South Lake parents.

Lunch Time Reading Volunteers – For the past three years, Beth Ami volunteers have come in at lunchtime to read with South Lake students under the direction of the reading specialist at South Lake.

To volunteer or if you have an idea for a new enrichment program, please contact Sue Fox.
The Community of Action grew organically out of a two-year URJ/RAC (Union of Reform Judaism/Religious Action Center) community of practice initiative: "Pursuing Justice: Becoming a Community of Action." Our mission was to educate, act and advocate about a different social issue each year. Since 2016, we have endeavored to take the pulse of the congregation to learn what issue congregants care most about.

Nothing But Nets – Anti-Malaria fundraising, education and lobbying campaign
Action in Montgomery (AIM) – The Community of Action participated in interfaith AIM meetings, representing TBA and in many cases, the Jewish community. We advocated at the County level for increased funding for after-school programming. We learned about county government and met lay leaders active in congregations across Montgomery County.
Listening Sessions – AIM conducted a Listening Session campaign across the county to see what issues residents cared most about. We committed to do listening sessions at Beth Ami and hoped we might be able to use them to select our next advocacy topic. After several months of planning, training (by AIM), and compiling materials (from URJ congregations), we conducted four listening sessions reaching more than 40 congregants in all.  Although no one or two topics emerged, the sessions were beneficial. They provided opportunities for congregants to meaningfully connect. Most people enjoyed them and the feedback we received was "the temple should do more things like this."  Moreover, they confirmed what seemed apparent generally; that following the 2016 presidential election people were much more politically aware and seemed to be energized to do something, even if what to do was not always apparent.
Candidate Forum – Building on the energy we sensed through the Listening Sessions and our greater awareness of the importance of county government, we decided to plan a candidate forum leading up to the June 2018 Maryland primaries. Our intent was to focus on the county council and county executive races. We reached out to other temple groups for partners. The Temple's Critical Issues Forum was interested and thought it was important to focus on the state delegate races as well. We ran the event together. In all, we ran 5 moderated sessions with a total of 42 county executive and state delegate candidates participating. We secured 10 Jewish and interfaith co-sponsors, and pre-registered almost 400 people.
Voter Registration – We developed a non-partisan program with the Maryland Board of Elections and trained 30 volunteers to register voters. In Fall 2018,  we tabled at Montgomery College campuses and local shopping centers and registered over 100 new voters over two weeks. 
Box Tops for Education Collection – bring your labels to the drop off boxes in the lobby and school offices

School Supply Drive – Summer with Tikkun Olam Committee

Coat and Socks Drive – Fall with Tikkun Olam Committee

Holiday Gifts – Winter with Tikkun Olam Committee

Food Insecurity – Get your group together to make weekend snack bags or help staff the monthly food pantry at the school. Ideal for teens. 

B'nai Mitzvah students – run a donation drive for South Lake for your B'nai Mitzvah project!

Contact Sue Fox for more information.
Celeste King Selected as 2019 Shirley Award Recipient     

The Montgomery County Association of Administrators and Principals (MCAAP) is pleased to announce that Ms. Celeste King, principal at South Lake Elementary School, is the 2019 recipient of the Dr. Edward Shirley Award for Excellence in Educational Administration and Supervision. This prestigious award, given by the Montgomery County Association of Administrators and Principals, is presented annually to an administrator or supervisor who exemplifies outstanding leadership and accomplishments in the areas of purposeful leadership, instructional or system-wide leadership, human resources development, resource management, interpersonal skills, professional involvement, and community and stakeholder involvement.

 For nearly 45 years King has devoted her life to education. She began her career teaching grades 5-8 and served as a reading specialist and curriculum specialist before becoming an administrator in 2006. After six years as an Assistant Principal she became Principal of South Lake Elementary School where she has been for the past eight years.

King is known by her colleagues as a passionate advocate for students. She knows no barriers and will not accept "no" for an answer when it comes to her students, staff and the community. She is often an early adopter of programs that will support student learning. A staff member noted that she is "a passionate, vision-driven, student centered instructional leader who has created a community school culture and serves the South Lake community with the utmost professionalism." King is described by colleagues as having a personality that is magnetic, spirited, caring, direct, respectful and honest. When she sees a problem, she confronts it head on, digs deeply to identify the root causes and uses of all her available resources to find solutions. Her open door always has a steady stream of staff and students waiting to spend a little time together.  

Parents shared that King empowers those around her to reach individual goals and success, while ensuring that these accomplishments better the community as a whole. King is not interested in praise or recognition, only results. Students and families know they are safe because King and the staff at South Lake will do anything they can to help.

A community leader described King as an effective advocate for communities that have been marginalized by bias, discrimination and poverty. She collaborates with organizations, community-based groups and religious institutions to promote effective educational strategies, resources and critical thinking in a collaborative effort. 

King has forged partnerships with a multitude of organizations including the local police department and faith-based organizations to bring resources to the children and their families — backpacks with supplies for every student at the beginning of the school year, monthly Family Market Days to combat their families' immediate needs for food with over 100 individuals lining up for help, mentoring programs, afterschool art and photography classes and much more.

King will be among the honorees at the annual Champions for Children Celebration on April 25, 2019.  She will also be honored by the MCAAP membership at the spring meeting in May 2019. In addition, King's name will be inscribed on the perpetual Shirley Award commemorative plaque prominently displayed at MCAAP.

Jean C. Rosen

Executive Director

Montgomery County Association of Administrators and Principals