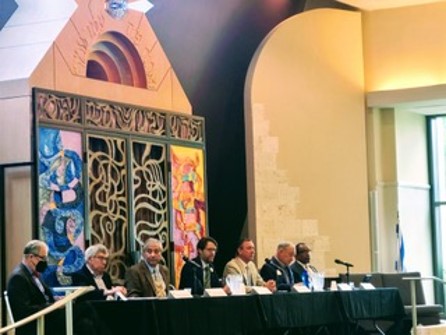 Over 250 people attended or participated virtually in the Candidates Forum for County Executive held June 12 at the Temple. For more information check out the the link to the Get Voter Ready series below.
TBA's Community of Action partners with local organizations on direct service and advocacy projects in the county, including supporting South Lake Elementary School with enrichment programs and teacher appreciation and school beautification days.
We plan civic engagement programming focused on county and state government. We advocate for voting rights and run voter registration drives.