National Voter Registration Day – September 27, 2023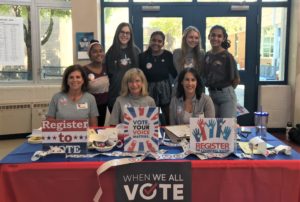 Again this year, Community of Action will partner with other National Voter Registration Day sponsors to support making sure our democracy works. Here are a few facts that tell why this day is important:
Over 4 million Americans will turn 18 and be eligible to vote this year.
As many as 30 million Americans will move and need to update their voter registration. Are you among this group?
An average of 2 million Americans will get married and many of them will change their names and need to update their voter registrations. Does this affect you or someone in your family?
Worst of all, millions of Americans may be purged from the voter rolls and not know it. Take a minute and check your own registration information by visiting Maryland voter registration information online.
Watch for more information about opportunities to register voters in Montgomery County.