Reform Movement's Every Voice, Every Vote
Postcard-Writing Campaign 
Order Your Postcards by August 16th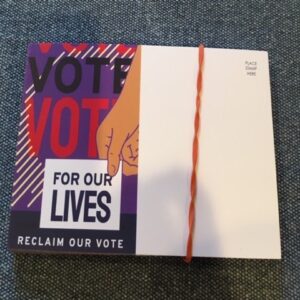 Do you want to be able to do more to help preserve and strengthen our democracy than simply vote? Join Temple Beth Ami's Community of Action in our postcard writing campaign to encourage voters in other states to cast their ballots!
Together with the Reform Movement's Religious Action Center (RAC), we are once again engaging in support of under-represented voters. The RAC is again partnering with the Center for Common Ground, a non-partisan voting rights organization led by people of color. We begin our effort RIGHT NOW with post-carding for the upcoming general election and early voting in Virginia. Then we will move on to North Carolina and Georgia. 
Request your packet of postcards BY AUGUST 16th through the URJ/RAC form at urj.tfaforms.net/730, and please indicate your affiliation with URJ Congregation: Temple Beth Ami, Rockville. 
Please also let us know that you signed up by submitting our quick google form
We will receive and distribute your postcard kits 1-2 weeks after our deadline. You'll get an email from us when time to pick up your postcards. Please provide your own stamps (you can order at USPS or Stamps.com.)
Questions? Contact our campaign lead Dina Torok at bethamigotv@gmail.com.
National Voter Registration Day/September 20, 2022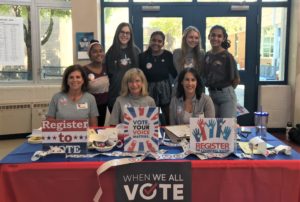 Again this year, Community of Action will partner with other National Voter Registration Day sponsors to support making sure our democracy works. Here are a few facts that tell why this day is important:
Over 4 million Americans will turn 18 and be eligible to vote this year.
As many as 30 million Americans will move and need to update their voter registration. Are you among this group?
An average of 2 million Americans will get married and many of them will change their names and need to update their voter registrations. Does this affect you or someone in your family?
Worst of all, millions of Americans may be purged from the voter rolls and not know it. Take a minute and check your own registration information by going to elections.maryland.gov
Watch for more information about opportunities to register voters in Montgomery County.