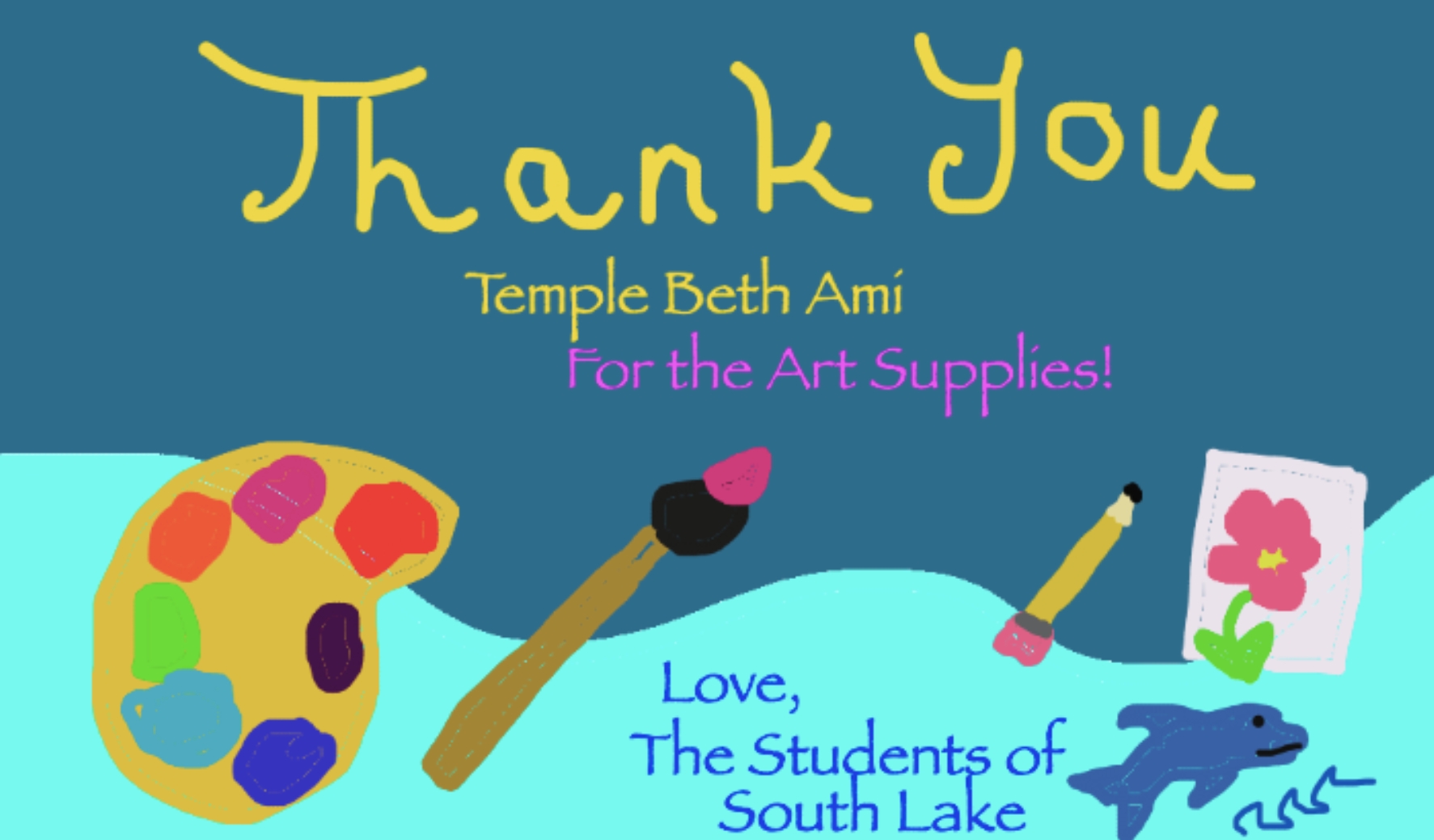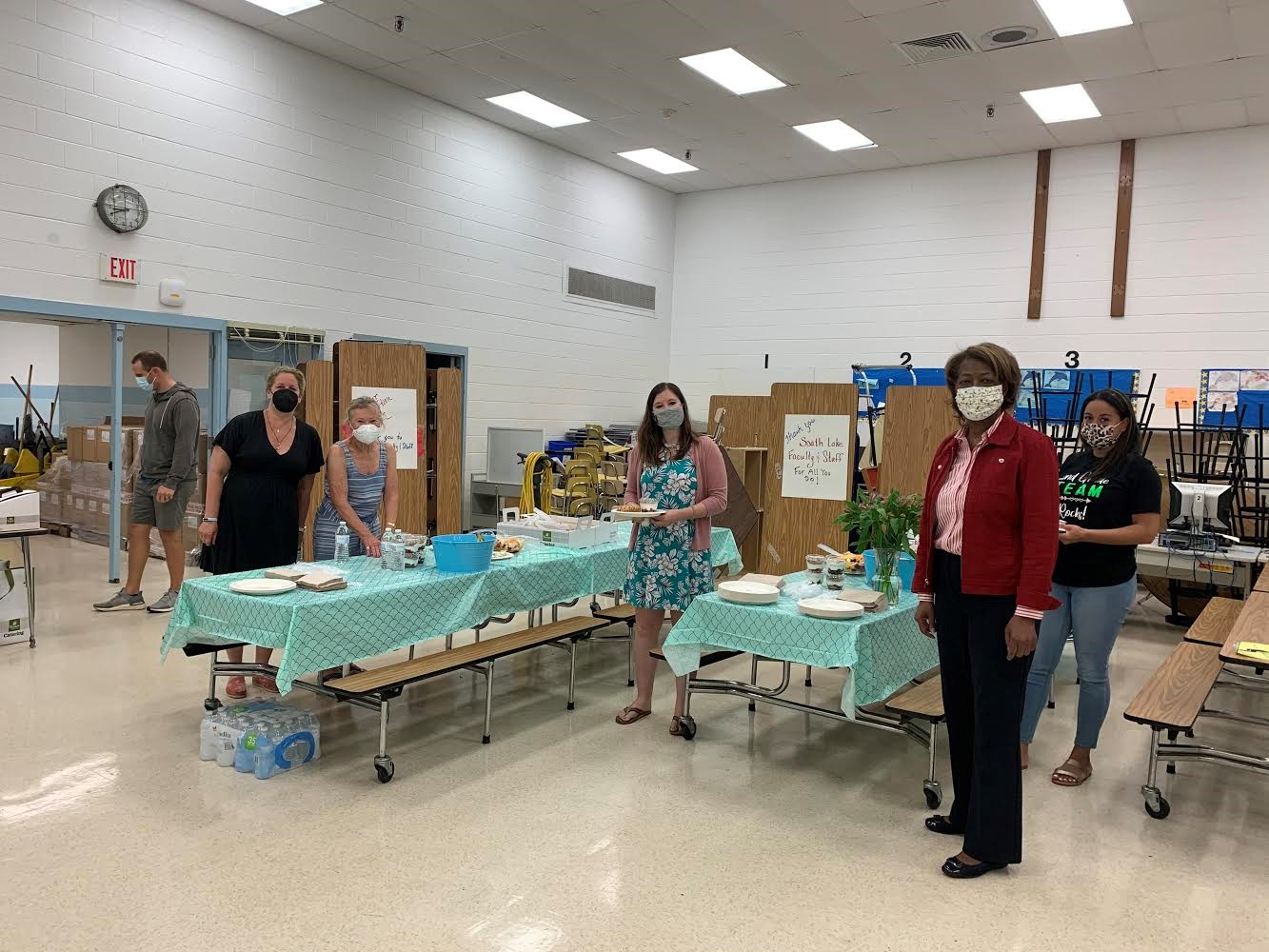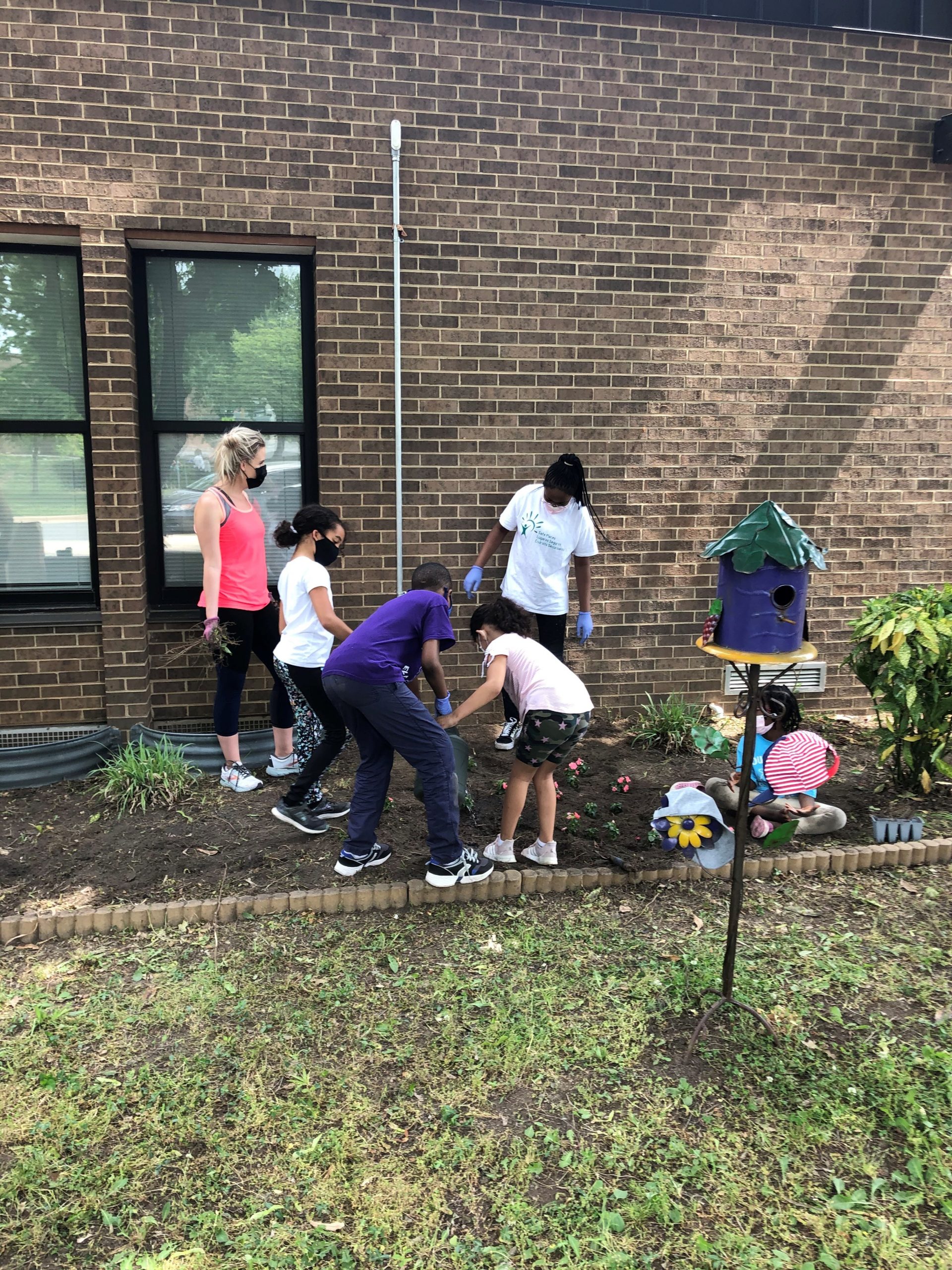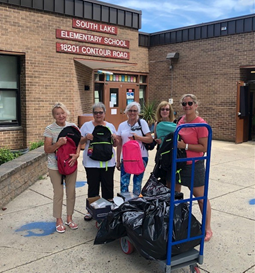 Spring and Summer Support
Temple Beth Ami members collected and delivered art supplies to the school as well as continued to support school art funding through donations to "Donorschoose," a nonprofit website which allows donors to designate the school they wish to support. See how South Lake teachers and students recognized the Temple's generous support during the Pandemic. 
In addition, Community of Action members hosted a brunch for all South Lake Faculty and Staff on May 4 as part of the celebration for Teacher Appreciation Week. Later in the month, TBA through the Community of Action coordinated with South Lake families and faculty to support a Saturday morning beautification event on May 22. TBA members worked along with students and their parents to clean up the recess area, trim back bushes, weed, and plant annuals.
Back to School
Through the annual School Supplies drive sponsored by Tikkun Olam, TBA volunteers were able to fill and deliver 213 backpacks to South Lake on August 19 for distribution to students during Pre-view Day, August 27. This event marks its 5th anniversary.
More, as part of back to school programming, Temple member Rebecca Hertzman has worked with South Lake's Principal Celeste King and Parent Coordinator Dary Hererra to create a virtual parenting workshop as part of the school's ongoing Parent Café to address "Getting Your Child Ready to Return to School." Rebecca is a retired trained psychologist with a background in working with children and their parents. Rebecca used the school's Zoom network to reach parents. Her presentation on August 24 included a PowerPoint in both English and Spanish and was followed by a Question and Answer period, with Hererra serving as translator.
Community of Action members are working with the school to organize the return of Art Club for students in grades 3-5, planning to begin classes in October for an 8-week series, unless COVID restrictions prohibit. (Add link to Community of Action to volunteer)
Other help continues to be needed. Donations of gift cards to Giant, Walmart, and Target are always welcome to support South Lake families who struggle with food insecurity. 
School Construction
Planning continues to move forward on completing the construction of South Lake's new building by 2023. Principal Celeste King and her staff have been working with MCPS to help design the new school's layout, including providing ample space for both a parent resource room and a community room. Current plans are to move South Lake students in December 2021 to Emory Grove Elementary until the building is completed.