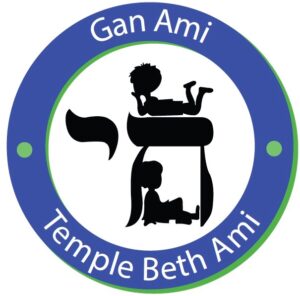 Welcome to Gan Ami!
In Hebrew, Gan means garden, and it is also the word used for a place where children gather and learn. In these troubled times we welcome families with young children into our garden. Gan Ami is a place for joy, connection and inspiration. Until we are able to rejoice in the hallways of our traditional classrooms, Gan Ami is the safest, happiest and most helpful place we can provide for you, your children, and our community to gather and learn.
Knowing the challenges facing families today, we are offering many types of programs so you may choose what meets your needs.
Please click on the drop down menus below to learn more about our exciting opportunities!