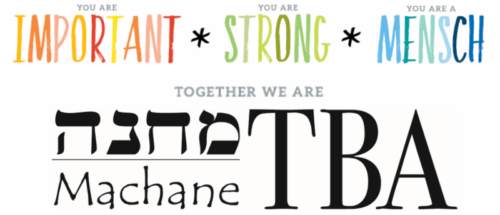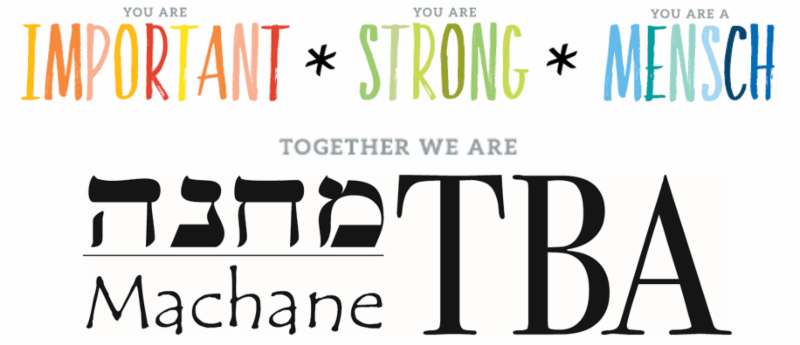 What is Machane TBA?
The word Machane (Mah-cha-NAY) in Hebrew means camp. TBA stands for Temple Beth Ami. Jewish camping is a highly successful enterprise which achieves its goal of engaging kids in a Jewish setting where they establish lasting friendships. At Machane TBA we draw from the best practices of Jewish camping and we apply them to our educational instruction and overall atmosphere so that our students are always actively learning and interacting. So while "Machane" is our name, more importantly it represents the philosophy of Jewish engagement that we seek to harness.
Our Philosophy
We are an innovative, inclusive Reform Jewish school where Jewish life and values are modeled by every single member of our staff and where students are at the center of the momentum. At Machane TBA, we foster a love of Jewish living and learning through experiential programming, classroom activity, high-energy musical tefillah, and interpersonal relationships. Machane TBA educators always seek new ways to combine meaningful Jewish learning and transformative programming in order to create the BEST experiences for our students.
Office Hours
Sunday 8:30 am – 1:00 pm
Monday 9:30 am – 5:30 pm
Tuesday 10:30 am – 8:00 pm
Wednesday 9:30 am – 5:30 pm
Thursday 9:30 am – 5:30 pm
Friday Closed
Office Phone: (301) 340-8335
Registrar and Office Manager: Bobbie Chait
Machane TBA Sessions:
Primary (Pre-K-2): Sundays 9:00 am – 11:00 am
L'Mala/L'Mata (Grades 3-6): Sundays 9:00 am – 12:30 pm
TBAjrHigh & TBAHigh (Grades 7-12):

Tuesdays 6:30 pm – 8:00 pm

Optional pizza dinner each week 6:00 pm – 6:30 pm

Arrival/Departure information: