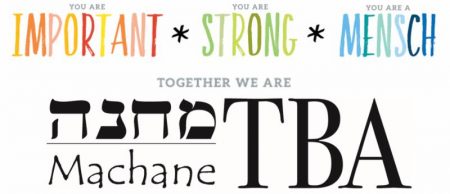 Machane TBA Registration
2022-2023

For detailed curriculum information, see the Machane TBA website.  
If you have any questions, please reach out to Kim Roberts, Director of Education.
Financial:
All families must be current in their financial obligations for registration materials to be processed.

As part of becoming a Bar or Bat Mitzvah at Temple Beth Ami, it is strongly encouraged that child(ren) attend Machane TBA from 1st grade through 8th grade. Jewish education is a lifelong experience, and it is our hope that our students remain a part of our vibrant program through graduation in 12th grade. Please contact us if you have any questions regarding this policy. 
Tuition Rates:

We are not increasing Machane TBA tuition for the 2022-2023 school year. There is a new $18 registration fee due at the time of enrollment. 
| | |
| --- | --- |
| Grade | Tuition |
| Primary (PreK-2) Member | $876 |
| Primary (PreK-2) Guest | $1,680 |
| L'Mala/L'Mata (Grades 3-6) | $1,656 |
| TBAjrHigh (Grade 7)*  | $1,152 |
| TBAHigh (Grades 8-12) | $ 876 |
| Confirmation Fee (Grade 10) | $ 400 |
| Graduation Fee (Grade 12) | $ 150 |
| Bar/Bat Mitzvah Fee  | $1,300 |
| Add'l Hebrew Support (Grade 3-7) | No cost |

Security fee: $125 per household


To Register:
Click button below to log into ShulCloud*
Go to

My Account

Scroll down to the button labeled

"Start School Enrollment"

Select the student(s) you are enrolling in

Machane 2022-2023