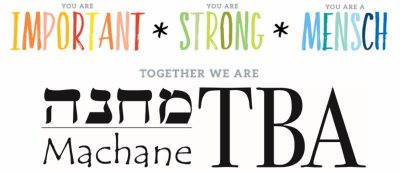 COVID-19 POLICIES AND PROCEDURES
AS OF SEPTEMBER 1, 2021
TBA's Safe Synagogue Task Force will continue to evaluate all COVID policies and will adjust as conditions warrant. Please contact Kim Roberts with any questions. 
By sending your child to Machane TBA, you are confirming that you have read and will comply with these COVID-19 Policies and Procedures.
Before your child joins us at Machane TBA each week, please take a moment to CARE for yourself and others by following our required CARE protocol. This applies regardless of vaccination status.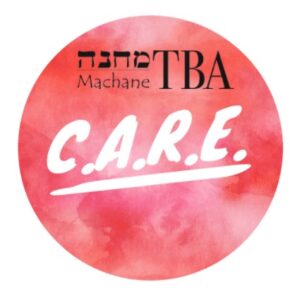 Check your Health! Your child cannot attend Machane TBA if they have: 
A fever above 100.4 degrees

 

Any symptoms that are a potential sign of COVID-19, such as cough, congestion, sore throat, difficulty breathing, headache, loss of taste or smell, vomiting, or diarrhea,

that are not due to a specific alternative diagnosis. 

Had close contact with anyone who has tested positive for COVID-19 within the past week UNLESS they get a negative PCR test. For more on the definition of "close contact" and specific testing protocols, please review these CDC guidelines.
Arrive wearing a mask that fits firmly. It MUST be worn for the duration of Machane TBA – indoors and outdoors – regardless of vaccination status. Bring an extra just in case. 
Remember – The only adults permitted in the building during school hours are TBA and Machane TBA staff. Drop off and pick up will be outside the Temple doors. Adults who are driving children to and from Machane TBA must wear masks at all times in our parking lot. 
Eat and drink before arriving. We will not be eating during school hours to eliminate the need to remove masks.  
What else we are doing to keep our community safe: 
 

All staff and specialists are required to be fully vaccinated.

 

Hand washing and sanitizing will be done frequently.  We will provide hand sanitizer in all classes.

 

Programming has been adapted and revised to increase social distance and safety, including the use of outdoor and larger spaces when possible. (i.e. Tfillah, music, etc.)

 

Classroom spaces have been redesigned to create the greatest amount of social distance.

 

Building and classroom cleanliness will be prioritized.

 

Class sizes have been kept as small as possible.

 

TBA's Brotherhood Bagel Bar will not operate during Machane TBA until it is safe to do so.