Women of TBA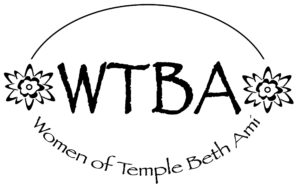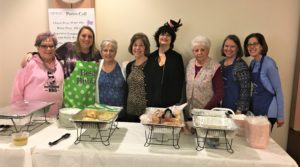 Women of Temple Beth Ami (WTBA) is a warm and welcoming community of women of all ages and interests dedicated to enhancing and supporting Temple Beth Ami through special programming, financial support, and the involvement of women in the life of our congregation. Our ongoing activities, special events, and social action initiatives provide the opportunity to develop friendships and a sense of community. We learn about and practice Judaism, explore important issues, and contribute to the well-being of Temple Beth Ami and the larger community.
Have a question or program idea? Email us! We look forward to hearing from you. And check us out on Facebook.
Recent News
WTBA was proud to host a Reproductive Rights Briefing in January 2021 with Ally Karpel, the Reproductive Health and Rights Campaign Associate for WRJ and the Religious Action Center. We all enjoyed Ally's comprehensive and informative presentation, in which we learned about past and pending reproductive rights law cases, recent state anti-abortion measures, and federal advocacy priorities. We look forward to working with Ally on these issues. If you missed this wonderful event, click here to watch her briefing.