Kippot Orders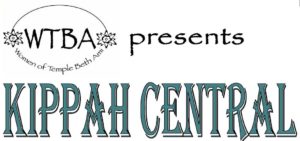 It's so simple! Select the style and color kippah from www.kippah.com and let us do the rest. We have negotiated with kippah.com and can offer lower prices than those listed on their website.
Suede $2.20 each or $26.40/dozen
Suede (w/ embossing) $2.45 each  or $29.40/dozen
Suede (w/foil) $2.70 each or $32.40/dozen
Deluxe Satin $1.75 each or $21.00/dozen
Satin $1.21 each or $14.50/dozen
Surcharge of $6 on orders less than 5 dozen.
For more information or to place your order, please contact Michelle Freedberg.