Women of TBA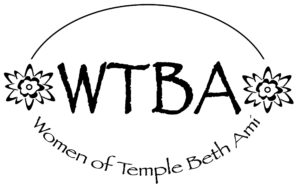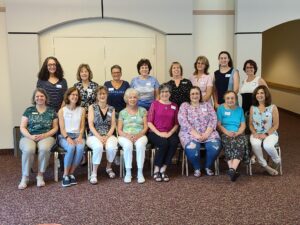 Women of Temple Beth Ami (WTBA) is a warm and welcoming community of women of all ages and interests dedicated to enhancing and supporting Temple Beth Ami through special programming, financial support, and the involvement of women in the life of our congregation. Our ongoing activities, special events, and social action initiatives provide the opportunity to develop friendships and a sense of community. We learn about and practice Judaism, explore important issues, and contribute to the well-being of Temple Beth Ami and the larger community.
Join the WTBA new Facebook group! Keep up-to-date on our programs and projects, as well as WRJ district and national events. Ask questions and send us suggestions to make our sisterhood stronger! Click here to join!
May and June Events
WTBA Pampered Chef Fundraiser. This event is happening all through May, including the two cooking demonstrations (May 9 and May 31). Click here to learn more about the fundraiser and do some shopping to help support WTBA.
Virtual Cooking Demo, Tuesday, May 31 (6:30 – 7:30 pm). Another opportunity for attending a free cooking demonstration where we welcome back Bernice Porrazzo from the Women of Rodef Shalom in Falls Church, VA. Bernice will show us how to cook Chicken Marsala and Nino's Risotto Milanese. Yum!! Both recipes will be sent ahead of time so that you can cook along with Bernice and have dinner all prepared and ready to eat after the demonstration. There is no fee to attend, but you do need to register. RSVP to Jeanne Kahn by May 30.

Virtual Summer Celebration and General Membership Meeting on Wednesday, June 8 (7:30 – 9:00 pm) All WTBA members are invited to our Welcome to Summer Celebration! We'll hold a short business meeting followed by Name That Tune games. During the meeting, we will be voting on the 2022-2023 budget. Please review the budget prior to the meeting. Then come join a team for Name That Tune and test your musical knowledge. Contact Melissa with questions and to receive the Zoom link.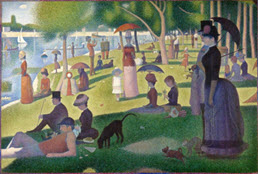 Sunday in the Park with WRJ, Sunday, June 26 (11:00 am – 2:00 pm). Please join us at Brookside Gardens to socialize with members of our area sisterhoods. Events include a self-guided tour of Brookside Gardens, eating lunch (BYO), and schmoozing. Desserts and beverages will be provided. Meet at Picnic Shelter A at Wheaton Regional Park, 200 Shorefield Road, Silver Spring, MD 20902. RSVP to Rachel by 6/24.
Recent Events
WTBA Potluck Women's Seder. Thank you to everyone was able to celebrate with us on Sunday, April 10th.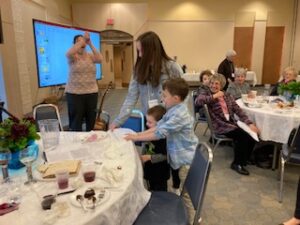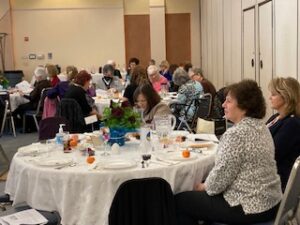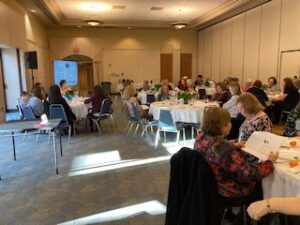 PurimPalooza 
The chilly weather did not deter a strong turn out for our Purim celebration this year. The food trucks, activities, and Purimspiel were all a big hit for the children and the adults.