Women of TBA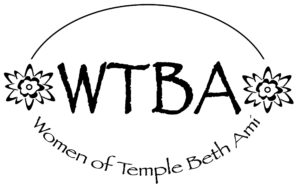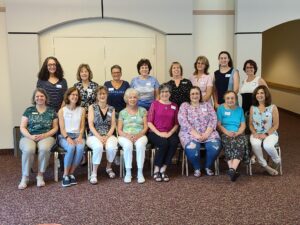 Women of Temple Beth Ami (WTBA) is a warm and welcoming community of women of all ages and interests dedicated to enhancing and supporting Temple Beth Ami through special programming, financial support, and the involvement of women in the life of our congregation. Our ongoing activities, special events, and social action initiatives provide the opportunity to develop friendships and a sense of community. We learn about and practice Judaism, explore important issues, and contribute to the well-being of Temple Beth Ami and the larger community.
Join the WTBA Facebook group! Keep up-to-date on our programs and projects, as well as WRJ district and national events. Ask questions and send us suggestions to make our sisterhood stronger! Click here to join!
See our report card from last year to learn more about us.
Upcoming Events
I Support the Girls can use our help! Join us at the ISTG warehouse in Rockville on Wednesday May 24 from 10am – noon, Thursday June 1 from 1-3 pm and Wednesday June 14 from 10am-noon. We're looking forward to seeing you! Bring a friend! Sign up here.
___________________________________________________

We will be volunteering again at Comfort Cases on Wednesday, June 7 from 2-3:30 pm. Comfort Cases provides backpacks filled with comfort and personal care items for children entering the foster care system. RSVP here by 6/5. There are a limited number of volunteer slots available. Contact Rhona with questions.
___________________________________________________
Welcome to Summer Celebration
Our Welcome to Summer Celebration will be held on Tuesday, June 13 at 6 pm. Our celebration will include a potluck dinner, a speaker, and a short business meeting.
Help us welcome Molly Dillon, who compiled the book "Yes, She Can, 10 Stories of Hope & Change from Young Female Staffers of the Obama White House". Molly served in the White House from age twenty-three to twenty-seven, most recently as a Policy Advisor for Urban Affairs, Justice and Opportunity in the Domestic Policy Council. The book is available at several local libraries, as well as on Amazon and at Barnes and Noble. Register here by 6/10 with the type of dish you will bring to share.
_________________________________________________
Part 1: Collection Drive
View the wishlist created online at Target to purchase items for children entering emergency foster care throughout Montgomery County. All donations must be in by June 21.  
Part 2: Social Action Night
Wednesday, June 28 @ 7:00 PM
Help assemble the bags of donated items for the social workers at MOCO Child Welfare, then join us to schmooze and color pictures for Color A Smile. Register for our Social Action Night here by June 26.
Recent Events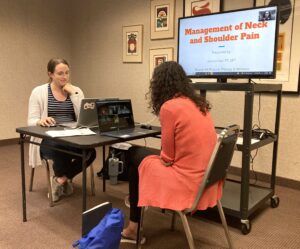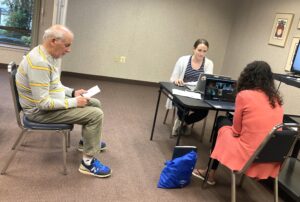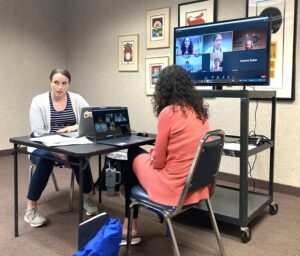 We held three workshops lead by professional physical therapists on the topics of back and neck pain, and balance and stability. Thank you to Dr. Kathryn Johnson and Dr. Jessica Hart from Forever Fit Physical Therapy and Wellness for sharing their knowledge and expertise. Special thanks to Marketing Director Ally Frank for organizing these informative workshops. We appreciate everyone who attended.
___________________________________________________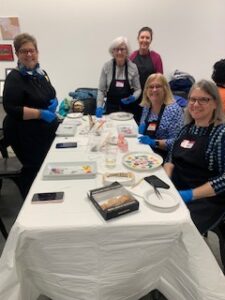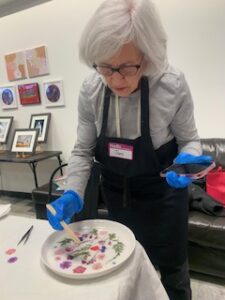 On April 26, five WTBA members had dinner together at California Pizza Kitchen in support of Gan Ami's fundraiser night and then crossed the street to Locally Crafted in RIO for a fun night creating our own floral resin trays. The relaxing workshop allowed for plenty of time for socializing, and the trays we created were both beautiful and functional due to the food-safe resin used. Thank you to Heather Luxenberg and Stacey Hammer, the owners of Locally Crafted, for such an enjoyable evening!
___________________________________________________
Several TBA  members volunteered at Comfort Cases recently. We counted donations of stuffed animals, remov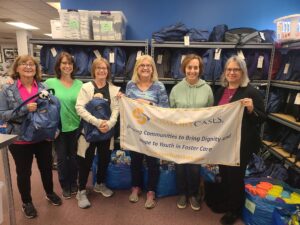 ed labels from blankets, and packed backpacks for children entering foster care. 
___________________________________________________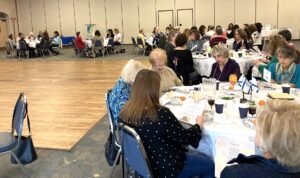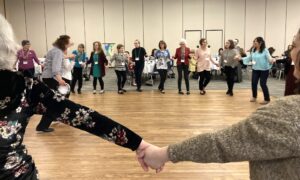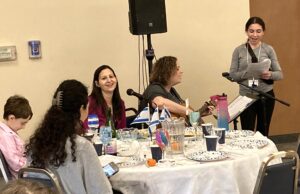 Over 70 people attended our Women's Seder on March 26th. Led by Rabbi Weiss and Cantorial Soloist Joshana Erenberg, we sang, ate and danced our way through our original Haggadah. Many thanks to all of our volunteers!
___________________________________________________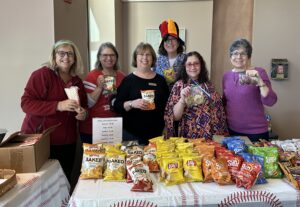 We helped to celebrate Purim during the carnival with our Concession Stand, where we sold freshly popped popcorn, chips, cookies, brownies and sodas. Thank you to all of our volunteers!
___________________________________________________
I Support the Girls is a non-profit organization that collects new and gently used bras and new menstrual products for distribution to homeless people. Once or twice each month, WTBA volunteers at their Rockville warehouse. We help by opening packages, counting donations of bras and personal care products, assembling special care packages and/or writing thank you notes. Please check our e-blasts for more information. Thank you to Judi Rosenzweig for organizing this mitzvah.