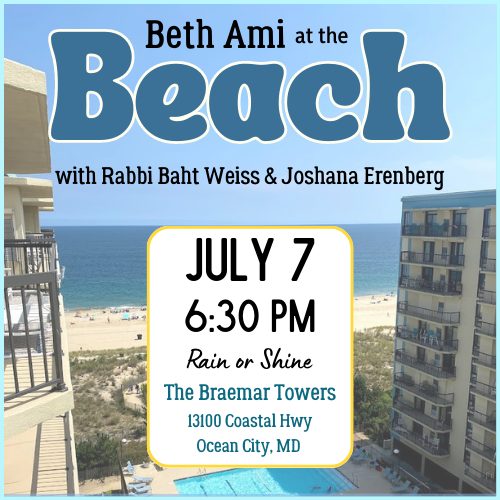 Shabbat at the Beach
6:30pm, Ocean City, MD
For our congregants who will be on the Eastern Shore this summer season. TBA is thrilled to invite you to a one-night only Shabbat service on the beach in Ocean City. Rain or shine, we'll be there to celebrate Shabbat in a truly unique way.
Bring your beach towels, chairs, and of course, your dessert for the Oneg.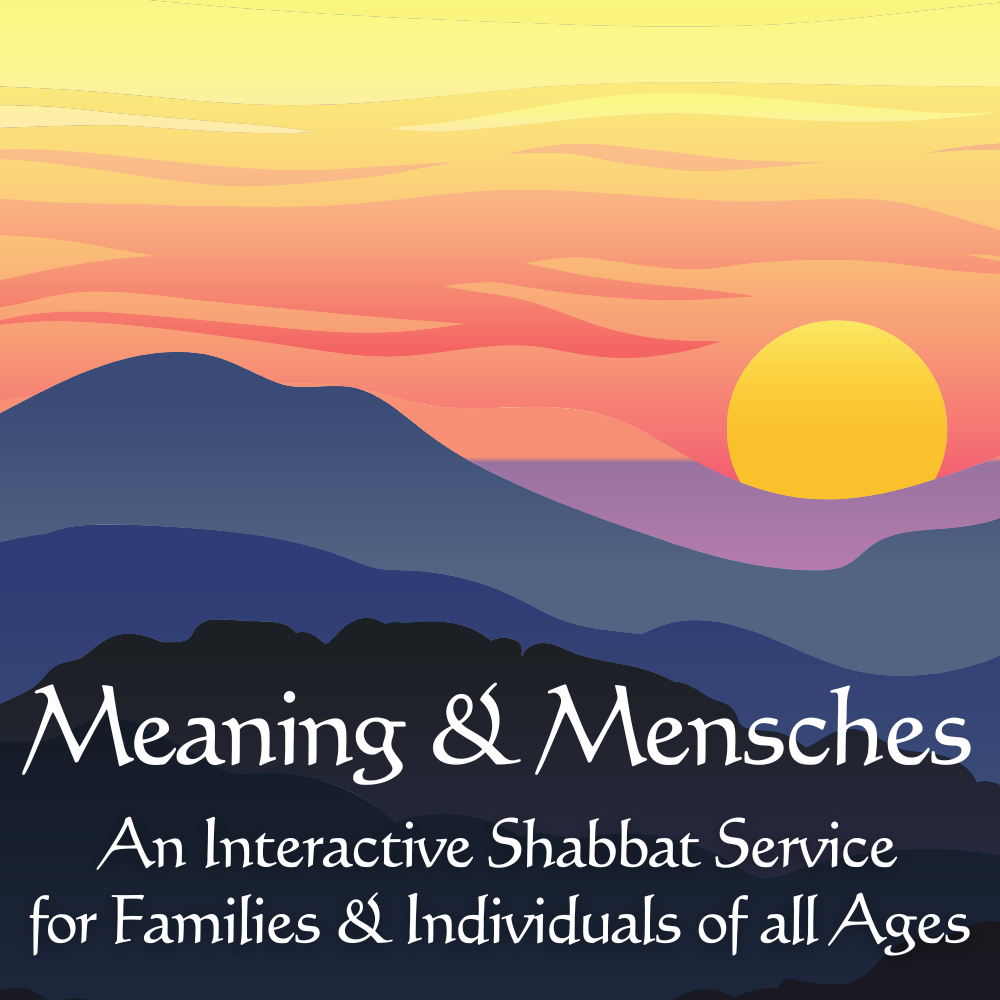 Meaning and Mensches
6:30pm, Temple Beth Ami
At Temple Beth Ami, join us for the first Friday of the month service. Let the stories and lessons come to life as we explore how each week's portion focuses on the growth and development of human character. This interactive service engages the congregation in a fun and unique way by encouraging dialogue and discourse. This is an hour-long service and best suited for elementary through high school-aged congregants and their families however, all are welcome and encouraged to participate!