Live and Learn with Rabbi Alana Suskin and Hamza Khan
11 Apr @ 10:30 am - 11:30 am
Judaism and Islam: Values, Views and Texts
Three Tuesday Mornings in April!
This three-week course will provide an overview of Judaism and Islam, focusing on historical development and similarities and differences between the faiths (both structurally and spiritually). In the first week, we will cover foundational texts and historical relationships with each other. In the second week, we will talk about the role of humankind in the world, and what role law and belief play in each faith. And in the final week, we will share an overview of holy lands in both faiths.
Join us to develop an appreciation of the relationship between Judaism and Islam, and how even in our differences, we share many values, views, and even texts. Save your spot and register today. Registration is complimentary for the TBA community.
Dates: April 11, 18, and 25 | 10:30 AM-Noon ET
Location: In-Person Only
Temple Beth Ami
14330 Travilah Rd, Rockville, MD 20850
Instructors: Rabbi Alana Suskin and Hamza Khan
About the Speakers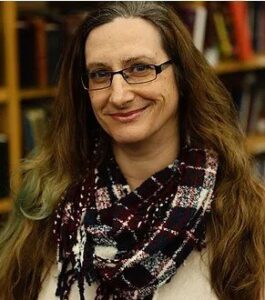 Rabbi Alana Suskin is an educator, activist, and writer. She received rabbinic ordination from the Conservative Ziegler School of Rabbinic Studies in Los Angeles, and more recently from the Orthodox Yeshivat Maharat in Riverdale, NY. She also holds BAs in Philosophy and Russian, an MA in Philosophy, and a graduate certificate in Women's Studies.
She is senior editor of the progressive blog Jewschool.com and has served on the boards of T'ruah, Jews United for Justice, and Interfaith Conference of Metropolitan Washington and is a founding fellow of CLAL's project, Rabbis Without Borders. Rabbi Alana is co-founder and co-director with her friend Hamza Khan of The Pomegranate Initiative, a non-profit fighting anti-Semitism and Islamophobia through education and relationship-building across the US.
Hamza Khan is a long-time interfaith activist. He sits on the board for the Jewish Islamic Dialogue Society, and has worked to achieve harmony between Muslims and Jews living in the West for most of his life. Notably, in 2021 he and Rabbi Alana Suskin were co-leads for the largest exercise of public diplomacy in human history, working to bring everyday Israelis and Palestinians together to come to know one another during the most recent conflict between Hamas and Israel. Hamza and Rabbi Alana are the co-founders of the Pomegranate Initiative against Antisemitism and Islamophobia. He is from Potomac, Maryland.