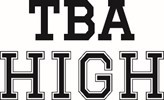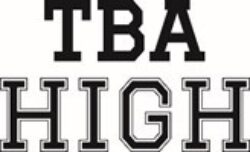 STUDENT COUNCIL

The TBAHigh Student Council is comprised of the Executive Board, Cabinet Positions and Committees.   These teen leaders help to shape all aspects of TBAHigh programming. 
The Executive Board leads the Student Council Committees to plan programs for the year.  It meets every week when TBAHigh is in session. 9th-12th graders are eligible to hold Executive Board Positions.
TBAHigh 2022-2023 Executive Board:
Presidents: Hayley Asai and Eli Schwartzman
Communication VPs: Dylan Barron and Hayley Cooper
Programming VPs: Lily King and Maddison Moorehead
Kehillah VPs: Izzy Sophir and Hailey Rotker
Religious and Cultural VPs: Todd Rosenblatt and Camille Freedman
Social Action VPs: Emma Karlin and Isabel Ginsburg
Cabinet Members act as representatives for their grade.  The Cabinet Positions are open to all current TBAHigh students* who would like a leadership role, including those already a part of the Kehillah, Programming, Social Action, and Cultural committees.
* TBAjrHigh 7th graders can apply to be 8th grade representative for the following year.
TBAHigh 2022-2023 Cabinet Members/Grade Reps:
8th Grade: Gwen Hilwig and Hayley Lachter
9th Grade: Sophie Levine and Julia Rosenstock
12th Grade: Danielle Land
COMMITTEES
Student Council Committees meet on TBAHigh Leadership Nights (Once in every 4-week rotation).   The Committees are:
Programming Committee: Learning to plan, implement and lead large-scale programs
Kehillah Committee: Planning social events
Social Action Committee: Planning social action programs and projects
Cultural Committee: Planning creative services, holiday celebrations and cultural programs
For questions about Student Council, contact Alyssa Katon, TBAHigh Advisor.