If you or someone you know is in need due to illness or other life issues, we want to help. Please email us or call us at (301) 340-6818. If you have an immediate need and the synagogue office is closed, please call our emergency number, (301) 332-3566.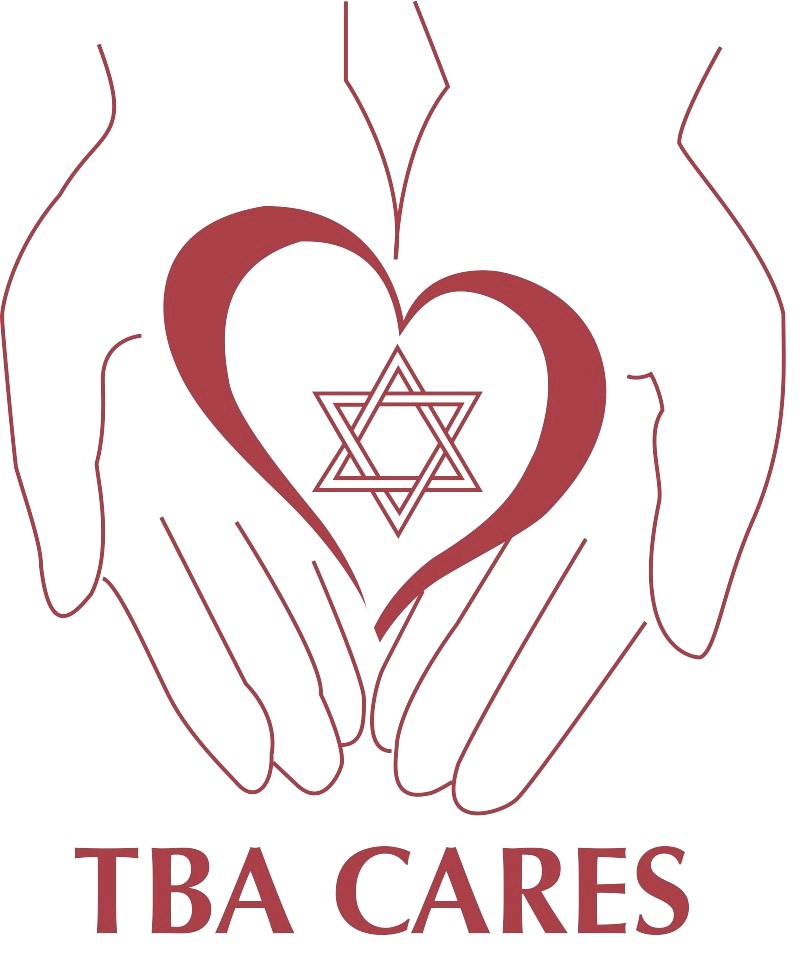 Mitzvah of Caring
Please Participate in the mitzvah of Caring – our clergy want to connect with all our members who are in need. If you have a family member or know of someone who has suffered a loss, is ill, is in the hospital (with the new privacy laws in effect, information is not released by hospitals about their patients, even to clergy), or just needs some extra care, please call the Temple.
We are here to help, but we can only help if we know help is needed. Please let us know so that we can respond. Your phone call can make a big difference in someone's life; it may be the only way we know if one of our members needs us. Please include the person's full name (and, member's name if the person is a relative of a member), health care facility and length of stay if applicable, and your relationship to the person/member. By the simple act of calling the Temple, you will be performing a tremendous mitzvah. Please contact us and let us know how we can help.
To be a holy community, we need to be a caring community.
The TBA Cares Committee is the Temple's internal caring community.
We support members of our congregation during times of joy, need, and sorrow with compassion, respect, and confidentiality.
We provide services such as:
Meals, when needed
Ordering Shiva fruit arrangments
"Check in" calls during illness and after Shloshim
New member welcome calls
Condolence notes
Transportation, when requested and available
A directory called "Resources for Easier Living" to assist congregants in finding diverse local services (more information below)
We recently received the following notes:
"I can't thank you all enough for helping us out during this incredibly difficult time. I guess I didn't know how good the boys and I had it with (wife's name) cooking meals on a nightly basis. We both appreciate this so much and look forward to getting this whole ordeal behind us."
"Thank you for the fruit arrangement in memory of my father. When you share a joy with a friend, it becomes two joys; when you share a grief, it becomes half a grief. (Yiddish proverb) The joy of memories of our Dad and Grandpa are multiplied by the family and friends who remember him; and our infinite grief has been halved by your expression of sympathy."
Committee members also make follow-up calls weeks and months later to check in to offer continuing support if it is needed. This takes "person power" and we are always happy to have new members of the committee. Your commitment need not be time consuming – an interest in reaching out in some way is all that is necessary. If you can provide all or part of a meal, make a follow-up call, call a new member to say "welcome" or possibly offer a ride to Temple, please let us know! We truly wish to be of service and expand our help as we expand our number of helpers. A big thank you to those of you already in our "caring corps"!
Please do not hesitate to contact Evan Krichevsky with questions or concerns. Congregants who need the assistance of TBA Cares can always reach us at the contact listed above. We try to reach out first, but if you need us, please contact us.
Resources for Easier Living
The TBA Cares Committee has compiled a network of resources that have been used by other congregants. We requested descriptions of positive experiences involving care for all ages and a variety of needs. If you wish to give us further information or suggestions, please contact Rhona Arbit.