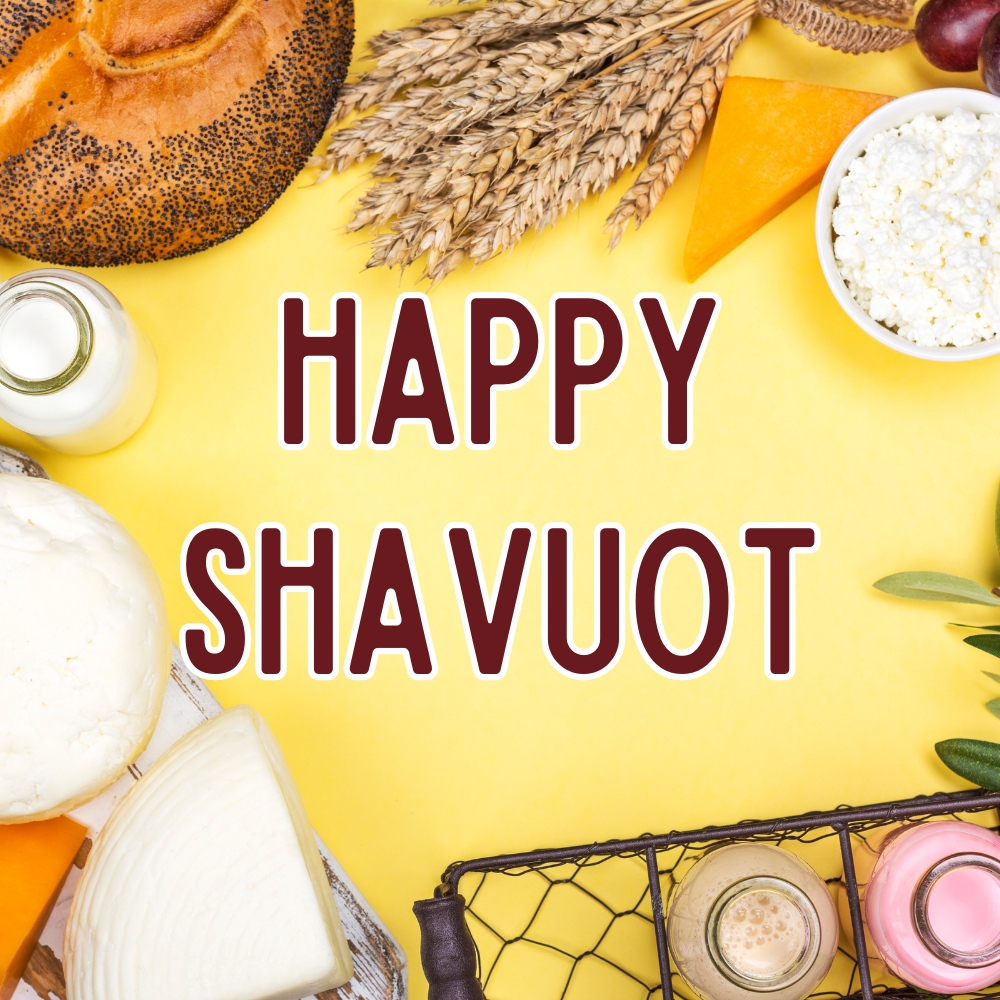 2023 Service Schedule
Thursday, May 25 at 6:30 pm – Erev Shavuot Service

Shavuot celebrates the Revelation at Mount Sinai, where God gave Moses and Israel the Ten Commandments and the Torah. There is a beautiful Shavuot custom, called a tikkun leil Shavuot, which literally means "healing on the evening of Shavuot." What is the source of this Shavuot healing? The study of Torah, so that our souls may be refreshed and refocused. Traditionally this activity lasts all night until the sun rises. Here at Temple Beth Ami we observe our own tikkun leil Shavuot katan (a short form of the tradition). Please join our rabbis immediately after the evening Shavuot service for a one hour study session to feed your soul, and tasty snacks to feed everything else.

Friday, May 26 at 9:30 am – Shavuot Celebration for Preschool Aged Families
Friday, May 26 at 10:30 am – Shavuot Festival Service
Shavuot is the Hebrew word for "weeks" and refers to the Jewish festival marking the giving of the Torah at Mount Sinai, which occurs seven weeks after Passover. Shavuot, like many other Jewish holidays, began as an ancient agricultural festival that marked the end of the spring barley harvest and the beginning of the summer wheat harvest. In ancient times, Shavuot was a pilgrimage festival during which Israelites brought crop offerings to the Temple in Jerusalem. Today, it is a celebration of Torah, education, and actively choosing to participate in Jewish life.
It is customary to eat dairy foods on Shavuot, such as cheese blintzes and cheesecake. While the origin of this custom is unknown, dairy dishes symbolize the sweetness of the Torah and the Jewish people's nearing the land of "milk and honey."It is also customary to study the Torah during the night of Shavuot, in preparation for the revelation at Sinai the next morning. This late-night study session is called a Tikkun Leil Shavuot.  Additionally, in many synagogues, Shavout is linked with confirmation, marking a milestone in our children's formal religious education.  
At TBA, we welcome Shavuot with an Erev Shavuot Service at 6:30 pm, complete with dairy treats and a "Tikkun Leil Shavuot" – or Study session. Then, on Shavuot morning, we will welcome families with preschool-aged children at 9:30 am for a Shavuot sing-along (and dairy oneg) as well as a 10:30 am Shavuot service (with Yizkor), followed by a light oneg.