Montgomery County Voting FAQs

FREQUENTLY ASKED QUESTIONS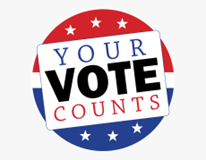 ********** MOST FREQUENTLY ASKED QUESTION:**********
Q:
I requested an mail-in ballot, but changed my mind and want to vote in person. Can I rip up my absentee ballot and vote in person instead?
A:
NO!
In Maryland, you cannot just rip up your Mail-in ballot and vote in person.  Should you decide to vote in person, rather than mailing in a ballot, you will be required to cast a Provisional Ballot.   This ballot will only be counted after Election Officials have verified that no mail in ballot has been received from you.  You will have been tagged in the pollbooks as having voted absentee, so there is no way around this;  it is necessary to maintain election integrity
………………………………………………………………………………………………………………
 Q: When is Election Day?
A: Primary Election Day is July 19, 2022.  Early voting will be held July 7 through July 14. Early voting centers will be open 7:00am to 8:00pm.
The General Election will be held November 8, 2022, with Early Voting centers open October 27 through November 3.
Q: How do I know if I'm eligible to vote?
A: All residents of Montgomery County may register to vote if they meet the following requirements:
County resident
United States citizen
At least 16 years of age (you may register to vote at 16 but cannot vote until at least 18 years of age by the date of the next general or special election) 
Are not under guardianship for mental disability or if you are, have not been found by a court to be unable to communicate a desire to vote.
Have not been convicted of a felony, or if you have, you have completed serving a court-ordered sentence of imprisonment.

Q: Am I registered to vote? How can I register?
A: Register to vote the usual ways (e.g., in person,  online, by mail) You can check your status and register online here
Also, Maryland offers SAME DAY REGISTRATION. That means you can also register and vote in person at a polling place up through Election Day. You will need some form of ID to register: Driver's license, government issued ID, or utility bill showing current address.
Q:  What is the difference between an absentee ballot and a mail-in ballot?
A:  NOTHING, THEY ARE THE EXACT SAME THING

Q: How can I request an absentee ballot?
A: Any voter can request an absentee ballot without an excuse. The state has mailed absentee-ballot applications to all registered voters; or you can also apply for an absentee ballot by calling the Board of Elections at 240-777-8500 or go online here.
When requesting an absentee ballot, ask for one to be mailed to you, rather than emailed. If you print it yourself, it will need to be transferred to a regular ballot by hand by two staff members of different political parties, taking more manpower and time.

Q: When do I need to submit my absentee ballot?
A: You can mail it or drop it in an official drop-off box in as soon as you complete it.  All Marylanders are encourages to return their ballots as soon as possible due to backlogs at the U.S. Postal Service.  Your ballot comes with a postage-paid return envelope, so submitting your ballot by mail is free. Your ballot must be dropped in a ballot drop box location or postmarked on or before July 19 (for the Primary Election) or November 8 (for the General Election). Putting your ballot in a mailbox on Election Day does not mean it is postmarked, so mail it as early as possible.
 ****When submitting your mail-in ballot, remember to follow all directions carefully.****
Failure to follow these instructions is the primary cause of rejected ballots.  Make sure your ballot counts!
 **Use Black Ink to Mark your Ballot
**Sign the Return Envelope. Do Not Sign the Ballot. If you have received an emailed ballot, there will be a separate piece of paper to sign. Return this in the envelope with your ballot.
**Seal your Return Envelope
**
**Send your Ballot using the Postage-Paid Return Envelope or Deposit in a Drop-off box
Drop off boxes have been placed throughout the county. You can find the one closest or most convenient to you here
Q: Will my usual voting site be open?
A: No!
As in 2020, Maryland will run Voting Centers this year, rather than local precinct polling places. You can vote at ANY voting center throughout the county.  They will all be equipped with ballots from every precinct.
You can find the voting center most convenient for you here

Q: I'm concerned about long lines on Election Day.  Does Maryland offer early voting?
A: Yes, Maryland offers in-person early voting. Vote centers will offer early voting for the Primary Election July 7 -14 7:00AM -8:00PM daily and  October 27 – November 3 for the General Election.  Early voting sites can be found here
Q: What will I be voting for in 2022?
To see the slate of candidates, click here

Q: I'd like to work as an Election Judge. How do I do that?
A:  Apply here
Q: Can my teen volunteer for Community Service?
A:  Future Voter Program information can be found here.