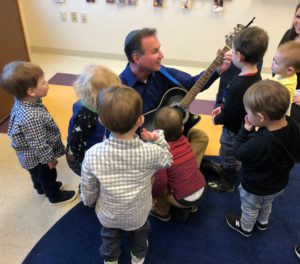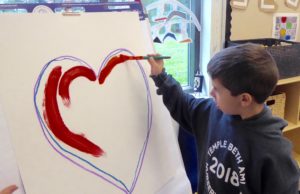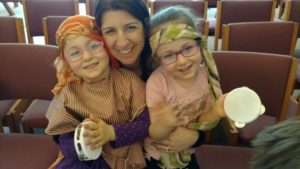 Kesher: connection
"Sometimes, reaching out and taking someone's hand is the beginning of a journey." – Vera Nazarian
"Kesher" means "connection" in Hebrew. TBANS Kesher Program is designed to connect every child in our school to a wide variety of experts in child development who help to ensure that each child is on the right path toward success in further schooling and in life. Professional therapists in a variety of fields provide consultation and intervention services to teachers, parents, and children at little or no additional cost to families.
TBANS values the unique qualities that each child brings to our community, and our goal is to provide the necessary supports to promote each child's success. It is important to note that the strategies Kesher specialists help implement in the classroom are truly beneficial for all young children, not only those with diverse learning needs.
Our Kesher Team:
Meredith Polsky, Developmental Support Coordinator
Jen King, Speech Pathologist
Judi Lapidus, Occupational Therapist
Naomi Rubenstein, Social Skills Specialist
We also partner with Social Workers through the Synagogue Liaison Program of the Jewish Social Service Agency.
The Kesher Team provides a variety of services, including:
Teacher consultations during which specialists focus on behavioral intervention or practical application techniques to facilitate children's skill development. 
Ongoing meetings with parents to consider their child's progress and discuss specific supports that may facilitate their goals for the school year.
Coordination with outside service providers to create comprehensive and consistent treatment plans.
Professional training to provide teachers the tools to achieve classroom specific goals.
Screenings of students which include clinical observations, testing and reports of findings and recommendations to parents and teachers.
Direct interactions with students in classrooms and/or in small groups to model, practice, or reinforce particular teaching strategies for targeted skills.
The ability to include these kinds of specialists on a nursery school staff is quite unique. Each child is benefiting tremendously from these experts' knowledge and insights.
The Kesher Program is funded by revenue from tuition, private donations, and Parent Committee fundraising.