Dalet Staff
Dalet Staff
Busy Bees – Room 7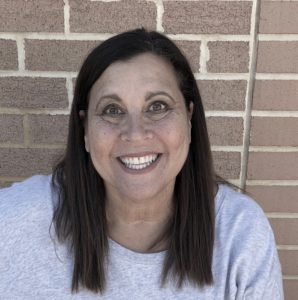 Denise Silver
Denise grew up in the DC area. She graduated from Syracuse University. Denise and her husband Larry have three girls, Dani, Erica, and Sammi. Her first career was in advertising. Denise started working at Temple Beth Ami Nursery School in 2000, and moved from the Bets to the Gimels and finally to the Busy Bees Dalet class. She loves working with four and five year olds because they are so verbal and their personalities really flourish. Denise's hobbies are scrapbooking and making handy-crafts like picture frames and centerpieces. She loves creating, cooking, exploring art and doing so many more activites with children!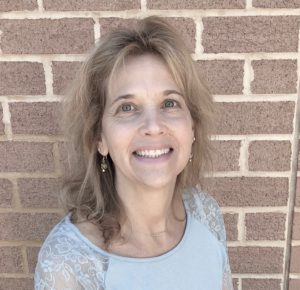 Stephanie Fleischer
Stephanie has resided in the Maryland suburbs of Washington, DC her entire life (her parents also still live in the area). She lives in Gaithersburg, Maryland with her husband, Ian, along with their two children, Carly and Daniel, and two cats Coffee and Bean.  She enjoys the beach and traveling (having family in Germany, Italy and Israel).  Stephanie's children both attended Kehilat Shalom where she held various teaching positions over five years.  Prior to teaching at TBANS, she spent two years with the 2's class at B'nai Tzedek in Potomac.  Stephanie was thrilled to continue her passion for teaching children when she joined the Temple Beth Ami Nursery School staff in 2014.
Jungle Friends – Room 10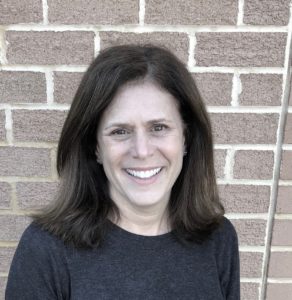 Nancy Yarvin
A former TBANS parent of two, Nancy was excited to begin working at TBANS in the fall of 2008. She has worked in our school as an assistant in the Ladybug Dalet classroom, lead teacher in the "Bets to Be" and Kangaroo classrooms, part of the Bet Support Team, and the assistant for the Jungle Friends. She is thrilled for her next step as Lead Teacher of her beloved Jungle Friends.  Before her career as a stay at home mom, Nancy spent many years working as a pediatric Speech-Language Pathologist. She loves incorporating her vast experience and knowledge of early childhood speech and language development into the classroom.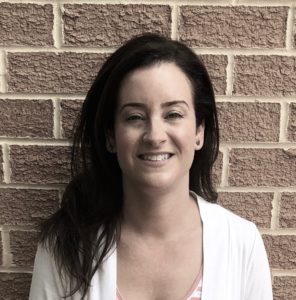 Lauren Gage
Lauren joined TBANS in September 2019 as the Jungle Friends' Assistant Teacher. She is a native of Montgomery County, and other than several years in Chicago, has always lived here. She grew up the middle of 3 girls, graduated from The Bullis School and the University of Wisconsin-Madison. She has worked in Jewish preschools as well as MCPS, but has spent most of her time raising her son, Jacob. Most weekends she can be found rooting for Jacob's travel ice hockey team or baseball team. Her hobbies include skiing, cooking, catching independent films and live theater.

Keshatot – Room 8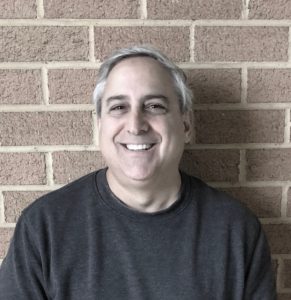 Irwin Slonin
Irwin has lived in the Rockville area nearly his entire life. A graduate of the University of Maryland and George Washington University, he left his "professional" career in business to become an at-home dad. While helping out in his daughters' preschool, he discovered his passion for working with children in a Jewish early childhood setting. Since 1999, he has worked with children at Children's Learning Center, Har Shalom, and Shaare Torah. Irwin joined TBANS in 2016 as the Keshatot teacher. He also teaches religious school and tutors b'nai mitzvah students. Irwin and his wife, Sue-Anne, have three daughters.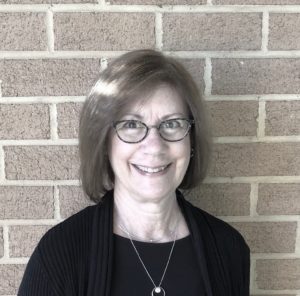 Ellen Keifetz
Ellen was born and raised in New York, and received her B.S. from Quinnipiac College in Connecticut. She worked in the nursery school at the JCC in New Jersey before moving, in 1989, to Maryland with her husband Corey and two children, David and Lindsay. Ellen has been a member of the Temple Beth Ami staff, in the Dalet classes, since 1993. Since both of her children are grown, she relishes the time she spends nurturing and caring for TBANS children. In her free time Ellen enjoys spending time with her grandchildren, reading, taking walks and playing Mahjong.