Aleph/Bet Staff
Alef Staff
Bari Handelman – Adult-Child Programs and Kangaroos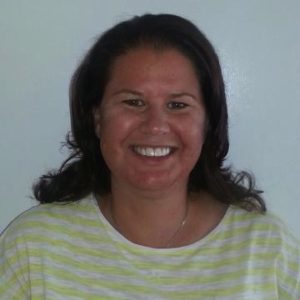 Bari has lived and worked in the Greater Washington area for many years.  Originally from Connecticut, she earned a degree in education from New York University.  She has always enjoyed working for the Jewish community, first as an Executive Assistant and later as an early childhood teacher.  She has taught parent-child classes, 2 year olds, and enrichment for 3-5 year olds, as well as led tot services for Shabbat and holidays.  She joined the TBANS staff in September 2014 as our Parent-Child class expert. She lives in Gaithersburg with her husband, Brian, and two children, Hannah and Max.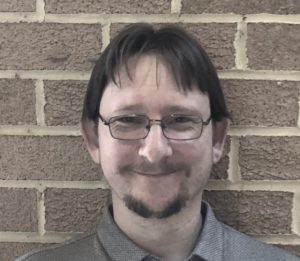 Greg Derrick – Kangaroos
Greg has lived in Montgomery county his entire life.  His two children, Sara and Matthew, are TBANS alumni.  As a stay-at-home dad, Greg began with volunteering at school events, then helped with the afternoon enrichment classes, and eventually began substituting in almost all the classes. This inspired him to pursue additional education in the field of Early Childhood Education. Greg recently completed the Early Childhood Certificate through Montgomery College. He is very excited to be a part of the TBANS staff!  Greg lives in Germantown with his children and his super awesome, amazing, spectacular wife, Stacy.
Bet Staff
Star Fish – Room 1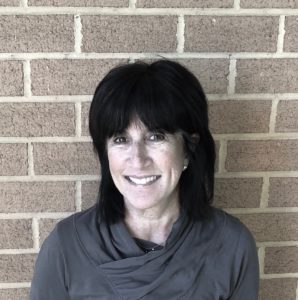 Laurie Galfond
Laurie started as a parent at TBANS in 1989 when her son Phil was a 4 year old. Over the next several years, Laurie alternated between being a substitute, a 2-day 2's teacher, and a stay at home mom with Jeff and Emily. For 25 years Laurie taught the Shining Stars, one of our Gimel classes. She is thrilled to return to her roots, and lead the new Star Fish Bet class in 2019.  Laurie says, "Working with children is clearly the primary reason I have stayed at TBANS for as long as I have, but a close second is the staff. We are a family that thoroughly enjoys being together." Laurie has always lived in the DC area except for 3 years in Palo Alto, California. Laurie attended Winston Churchill High School and graduated from the University of Maryland.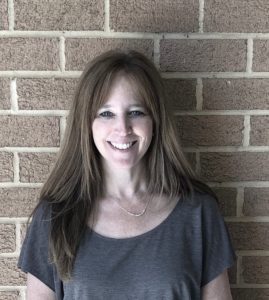 Tammy Rosner
Tammy is originally from Cleveland, Ohio and graduated from Miami University before getting her Master's Degree in Community Counseling from Kent State University. She moved to the DC area when she married her husband Adam. Prior to being a stay-at-home mom for the past seven years with her two children, she worked as a counselor and trainer for EAPs in Ohio and Virginia. While she has loved being involved in the Parent Committee and substituting at the preschool while her children attended, now that Jace and Brynn have graduated, Tammy looks forward to welcoming new families into the TBANS Family.
Klavim – Room 5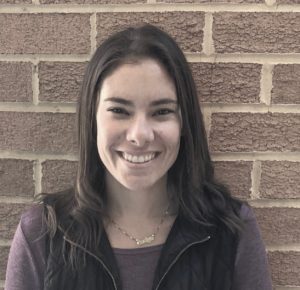 Jax Stief
Jax is originally from Illinois.  She graduated from Boston University with a Bachelor's Degree in Psychology and went on to receive her Master's Degree in Elementary Education with certifications in Early Childhood and ESOL. She began working at Temple Beth Ami Nursery School in 2017 while both her daughters were still in attendance. Prior to TBANS, Jax taught elementary school in Montgomery County Public Schools. When not at TBANS, Jax enjoys exercising and going to the beach with her friends and family.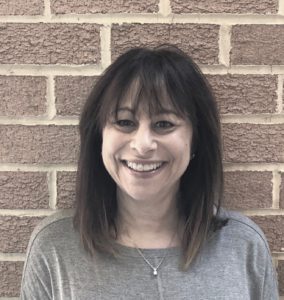 Karin Swissman
Karin is originally from Columbus, Ohio and graduated from Ohio State University. After graduating, she moved to the Rockville area and met her husband Marc. They have two boys, Matthew and Adam, both TBANS graduates. Karin began working at Temple Beth Ami Nursery School in the fall of 1995. Her love for children is paralleled by her love and dedication for animals and animal rescue.
Rainbow Fish – Room 6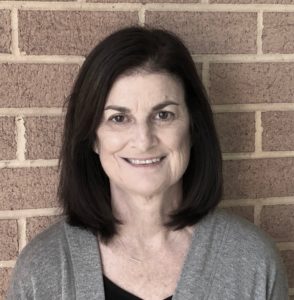 Deena Klopman
Deena  graduated from the University of Maryland with a degree in Early Childhood Education. She began working at Temple Beth Ami Nursery School in 1997 after two of her three sons completed the nursery school program. Deena has always worked with the Bet classes. She enjoys helping children grow from hesitant toddlers to confident friends! She especially appreciates being some children's very first teacher and introducing their families to our wonderful community.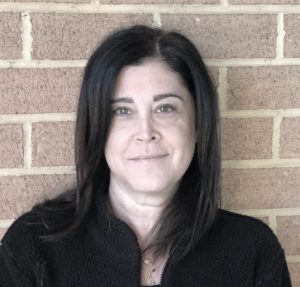 Michelle Beinart
Michelle grew up in Cape Town, South Africa and immigrated to this area in 1991. Both her sons attended Temple Beth Ami Nursery School. When her last son graduated in 2001, the thought of leaving this nurturing and warm environment just seemed impossible. She began as an assistant teacher in the Rainbow Fish Class in 2002. Michelle says she is so happy to be part of this incredible nursery school and feels honored to be able to share these important years with you.        
Teddy Bears – Room 9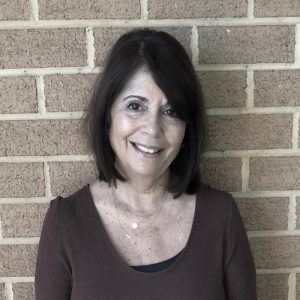 Loretta Blue
Loretta began working at the nursery school in 1997. She worked her first two years as a teacher in the summer program and then moved on to be a teacher in the Bet program. Her youngest child is a Temple Beth Ami Nursery School graduate. Before joining the staff, she owned and operated Plastercraft, an art studio for children in Rockville.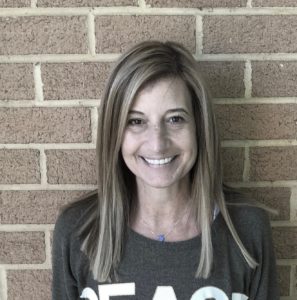 Beth Jolles
Beth  graduated from the University of Delaware with a degree in Early Childhood Education and Family Studies. Before coming to TBANS, Beth taught pre-school at CLC and various parent/toddler classes throughout the county. She enjoys time with her two daughters, exercise, 70's music, sushi, and jelly beans. Beth lives in North Potomac with her husband Jim.