Administration/Kesher/Aftercare
Administration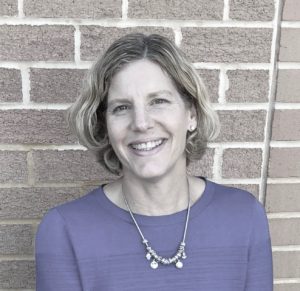 Paula Sayag – Director
Paula joined Temple Beth Ami as the Early Childhood Director in July 2009. Paula earned a Ph.D. from the University of Maryland in "Human Development in Education" and a BS from Cornell University in "Human Development and Family Studies".  She previously worked as the Early Childhood Specialist and Parenting Educator at the Partnership for Jewish Life and Learning.  Before that, some of her favorite jobs were teaching "Mommy and Me" classes, supervising university student teachers, teaching undergraduate courses in human development, and working for 9 years at a sleep-away camp. Paula was born in Cincinnati, Ohio, but has spent most of her life in Montgomery County, Maryland. Paula lives in Brookeville with her husband, Danny. They have three sons, Jonathan, Eitan, and Eric.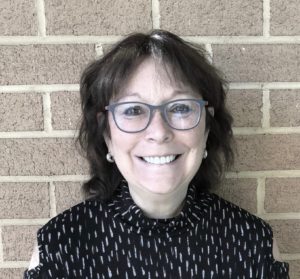 Ellen Bortz – Special Projects Coordinator
Ellen has been on staff at the preschool since 1993, but actually has been part of the TBANS family, as a parent of sons Adam and Marc, since the day it opened it's doors in 1989. A native of Great Neck, NY, Ellen and her husband Jon, met at University of Pennsylvania and after several years in Chicago, moved back to the east coast and to Montgomery County in 1986. Ellen's first career was in account management with several large Advertising Agencies. After a few years as a stay at home mom Ellen returned to the work force, but this time she wanted to be close to her children!  First as an assistant for 2 years, and then lead teacher in the Bets for 7 years, Ellen 'graduated' to the Dalets as an assistant from 2002 to 2013. Ellen enjoys her role as Special Projects Coordinator assisting the teachers and the school with all communications and documentation, as well as assorted other projects that come her way!
Kesher Team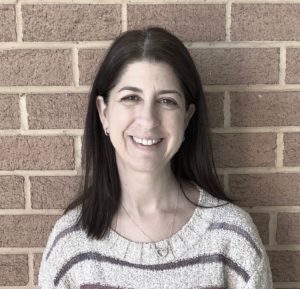 Meredith Polsky – Developmental Support Coordinator
Meredith has worked in the field of Jewish Special Education since 2000, when she founded Matan, a national non-profit organization. She is an advocate, author, presenter and practitioner. In 2017, she was awarded "The Covenant Award," the most prestigious national award for being an outstanding Jewish Educator. Meredith holds a Bachelor's degree in Psychology from the University of Michigan, a Master's degree in Early Childhood Special Education from Bank Street College, a Master's degree in Clinical Social Work from Columbia University and a Graduate Certificate in Early Intervention from Georgetown University. She lives in Gaithersburg with her husband and three children, all of whom are TBANS graduates.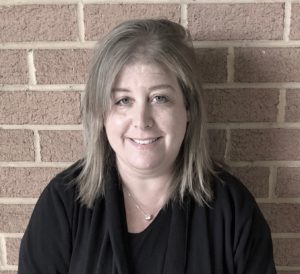 Jennifer King – Speech Pathologist
Jennifer, M.S., CCC-SLP received her undergraduate degree in Communication Disorders from the University of Wisconsin and her Masters of Science Degree in Speech and Language Pathology from the University of the District of Columbia. Jennifer's professional strengths include her background as an early childhood teacher and her skills in teaching social thinking and pragmatic language functions. Jennifer is pleased to join the TBANS team to foster the social and academic success of every child. Jennifer grew up in Montgomery County and lives in Gaithersburg with her husband, Jeff, and two children Madeline and Noah, a TBANS graduate.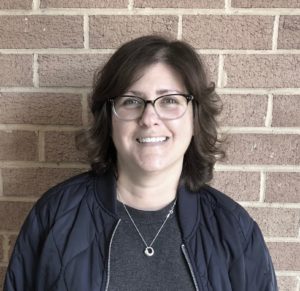 Judi Lapidus – Occupational Therapist
Judi has been a pediatric occupational therapist since 2004. She graduated from Columbia University's Programs in Occupational Therapy with a specialization in pediatrics, and developed her foundational skills working with children in a hospital setting and in a sensory integration gym. There she found her true calling to improve the lives of children who suffer from sensory modulation disorder, developmental delay and handwriting issues.
Prior to occupational therapy, Judi was the director of a preschool and a preschool teacher for ten years. The blending of education and occupational therapy has afforded Judi the unique ability to understand the complexity of academic needs and the importance of strong sensory processing skills to create the building blocks for success.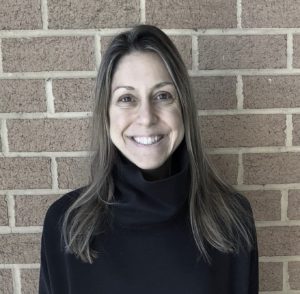 Naomi Rubinstein – Social Skills Specialist
As a native of Rockville and a former TBANS parent, Naomi was thrilled to join the school's staff in 2015.  She holds a Master of Science degree in Childhood Education from Hunter College.  Prior to working at TBANS, Naomi was a stay-at-home mom to her two sons.   Before having her first child in 2006, Naomi taught fourth grade in Montgomery County Public Schools.  When not at TBANS, she enjoys hiking, biking, and playing board games with her family.

Aftercare
(Currently due to Covid-19 regulations, Gan Ami is not offering Aftercare)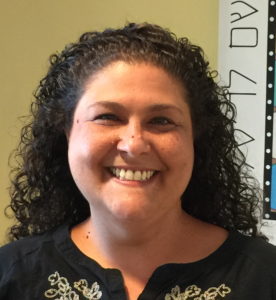 Megan Treby
Megan grew up at Temple Beth Ami, as the daughter of dedicated Temple Members Stuart and Judy Treby. Megan worked at TBANS while her children attended our nursery school, and she created the structure for our Challah Tots, Bets to Be and Kangaroo programs. Megan worked for the several years as a four year-old teacher in a local day care center. She is happy to be returning "home". Now she works in the TBA Religious School, and as TBANS's Aftercare Specialist. She loves getting involved with the new generation of the Temple Beth Ami community.