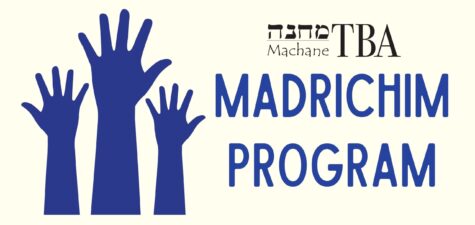 Madrichim is Hebrew for guide.   The Machane TBA Madrichim Program provides an opportunity for 8th-12th graders to contribute to the Temple Beth Ami community while working to strengthen and enhance their leadership skills and Jewish identity. Madrichim are an integral part of Machane TBA. Teens work as classroom and enrichment assistants, help in the office, work with diverse learners and act as tutors.
The Benefits of Participation

Madrichim develop valuable skills such as: leadership by mentoring and tutoring young students, positive role-modeling, classroom management and building strong relationships with faculty and students.

Resume/College Application Builder

College admissions and potential employers look highly upon long-term commitment to a single institution. Demonstrated commitment to the Madrichim program is a great addition to a college application or resume.

Students are available for financial compensation, after service as an intern in the program for at least one year.  You must be in 9th grade and 14 years old to be eligible for a paid position, however there are a limited number of paid positions.  (See compensation section for further details)
Madrichim (plural) are invaluable role models and mentors to our students and assistants to the Machane staff.  Your behavior should reflect that of a leader and NOT of a student.
For questions about the Madrichim Program, contact Alyssa Katon