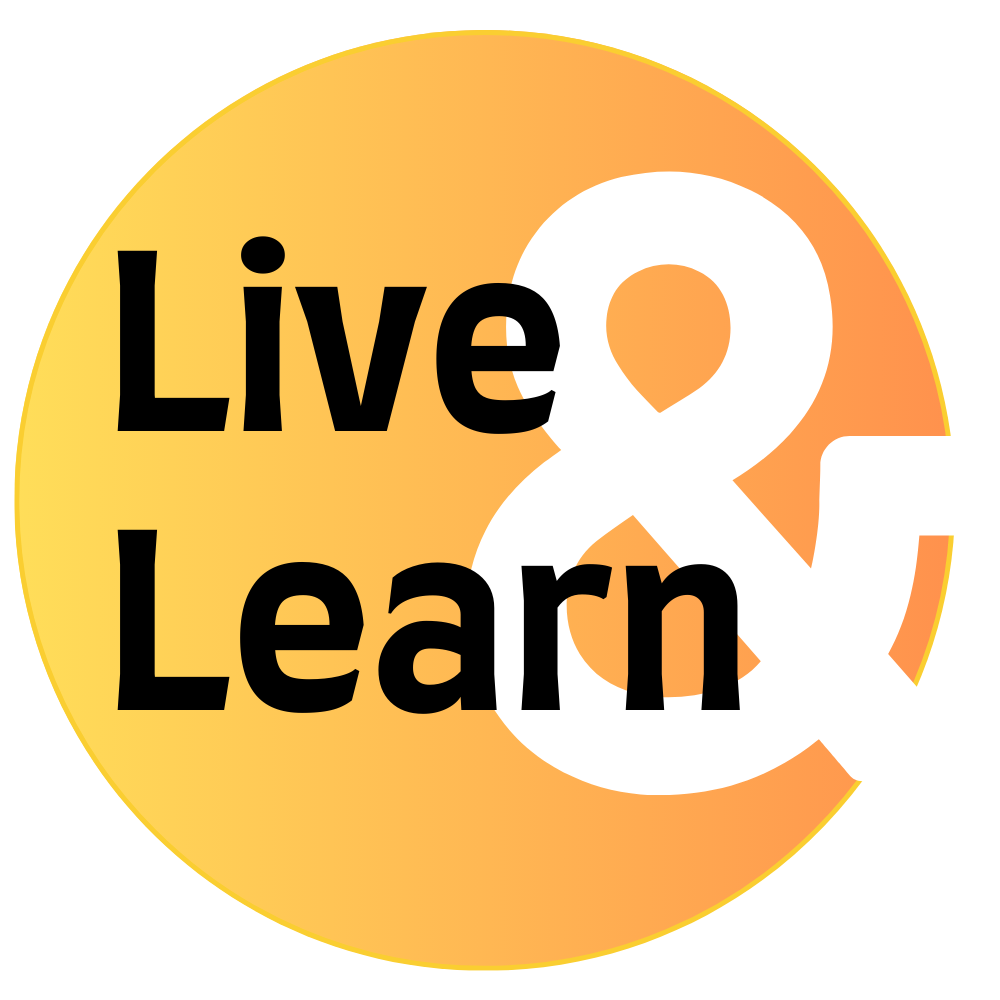 Select Tuesday Mornings
10:30am – 12 Noon
On select Tuesdays of month from 10:30 am – 12 noon, a scholar teaches a series of classes on a wide range of topics of Jewish interest. Check your Monday emails for the latest class information and Zoom links.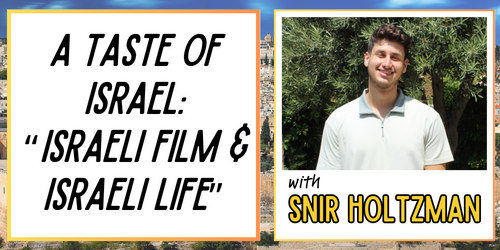 October 24
A Taste of Israel: "Israeli Film & Israeli Life"
with Snir Holtzman
Shtisel and Fauda are only the tip of the iceberg of the vibrant Israeli film and media industry. Film offers unique insights into a society. Join Snir Holtzman, an Israeli film enthusiast born in Tel Aviv and raised in Holon, who will discuss the history of Israeli film, introduce us to notable Israeli filmmakers, and walk us through film clips that shed light on specific film themes around the complexities of Israeli life.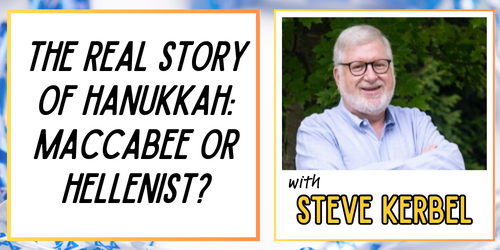 November 7, 14, and 28
The Real Story of Hanukkah: Maccabee or Hellenist?
with Steve Kerbel
Most basic Jewish education programs (at least for kids) don't include the Books of Maccabees in their lesson plans; we teach about Chanukah from secondary sources, but mostly ignore the foundational text for the holiday.  In this mini-course we'll study selections from the Book of Maccabees and get to the root of the (troubling) Chanukah story. Register online through the Haberman Institute (no charge for TBA members).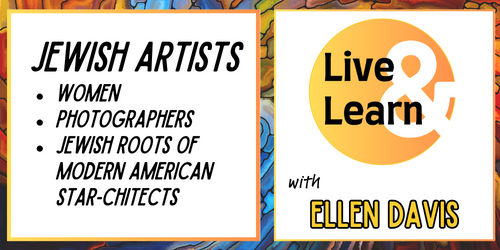 December – Jewish Artists with Ellen Davis
December 5 – Jewish Women Artists
This program examines the various art forms created by female painters, sculptors, printmakers, and photographers. Their art reflects their unique life experiences and displays concern for aesthetic issues and social equality. They reacted to the culture and the times in which they lived. It surveys the 19th and 20th centuries of Jewish female creativity in the visual arts.
December 12 – Jewish-American Photographers
This program presents photographers who are unique in their response to the mainstream culture. It focuses on the origins and development of photography by Jewish men and women practitioners from the 19 th century forward. Their photographs reflect the conditions of their lives and that of the worldwide Jewish community.
December 19 – Jewish Roots of Modern American Star-chitects
This presentation highlights the background and Work of nine (9) Jewish architects who have designed well-known buildings within the United States and around the world. (Richard Neutra, Victor Gruen, Louis Kahn, Max Abramovitz, Eero Saarinen, Frank Gehry, Denise Scott Brown, Moshe Safdie, and Daniel Libeskind).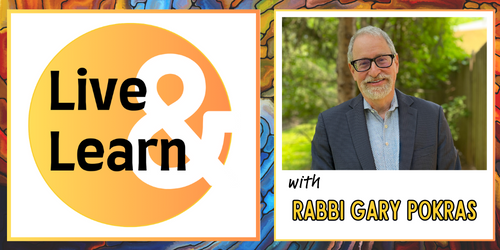 January 16, 23, and 30, 2024
with Rabbi Gary Pokras
February 13, 20, and 27, 2024
Jewish Influences on the Civil Rights Movement
with Rabbi Baht Weiss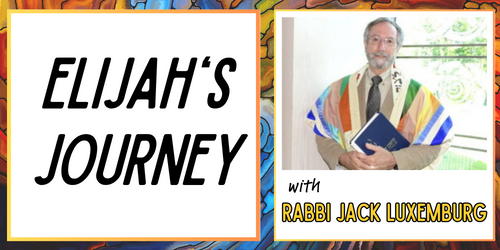 March 2024
Elijah's Journey with Rabbi Jack Luxemburg
Through text, folk tales and liturgy discover how the most contrary of our prophets becomes a symbol of Jewish purpose, pride and hope. A great way to become better acquainted with the most famous guest at the Seder!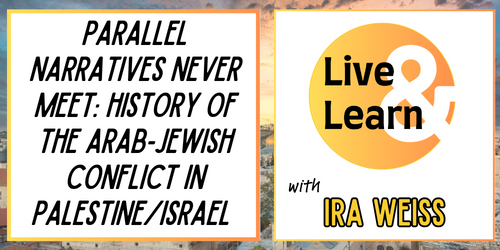 April 2, 9, and 16 2024
Parallel Narratives Never Meet: History of the Arab-Jewish Conflict in Palestine/Israel
with Ira Weiss
Palestinians and Israelis each have a national narrative in which the Arab-Jewish conflict plays a critical part.  These narratives are the histories that are taught in the schools and reflected in the media, literature, art and personal discourse in the two societies.  The two narratives are dramatically different in content, yet each is understood to be the whole truth by most people in each society.   In this class we will survey the history of the conflict both as it is depicted in the Israeli and in the Palestinian narratives.  Lecture will be augmented by slides and followed by a class discussion.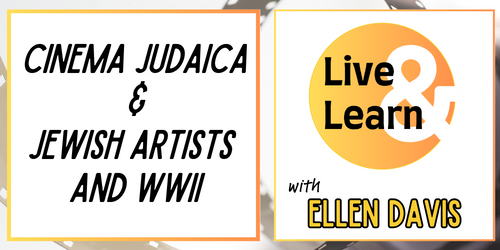 May 7, 14, and 21, 2024
Cinema Judaica & Jewish Artists & WWII with Ellen Davis
5/7 & 5/14 – Cinema Judaica
When Hitler became Chancellor of Germany in January 1933, his Minister of Propaganda, Joseph Goebbels took control of Germany's motion picture industry, restricted the content of the films throughout Europe, and banned Jews from employment within it. At the same time, the eight largest Hollywood studios produced, distributed, and frequently exhibited their own films.  This two-part program explores the films (American primarily) made before and after Pearl Harbor, during and after the war. It highlights directors, screenwriters, and actors – a tour-de-force of movies at that time.
5/21 – Jewish Artists & WWII
This program offers an overview of Jewish painters, sculptors, printmakers, and photographers as they reacted to the events of World War II. It looks at the works of artists who were born in America, emigrated, or found refuge here. Whether they used a documentary or symbolic approach, focused inward or raged with fierce anger, these artists were not complacent about the events of their day. You will be introduced to some rarely seen artworks.
Live and Learn will continue into the summer. Check back for topics and dates.