Culinary Crew
If you enjoy baking, the Culinary Crew needs YOU! Each month, a dedicated group of congregants prepares a variety of home-baked treats to share with the congregation after Shabbat Services.   There are four ways to play with the Culinary Crew:
Cookie Brigade: (10:30 am – 12:30 pm in the main kitchen)
Come schmooze and learn new techniques as we bake cookies to enhance our onegs.  Contact Joel Weinberg if you can join us.
Home Bakers:
Bake at home and bring your favorite recipes to services. (nut free please).  Contact Roz Katz with what you'll bring.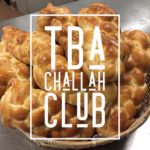 Challah Club: NEW EVENING DATES ADDED
(Evenings: 7:00 – 9:00 pm  Mornings: 10:00 am – 12:30 pm in the main kitchen)
Come learn how to make challah, take some home and help make the Temple's Shabbat challot.  Classes are free, but please register so we have enough space and supplies.  Contat Moira Carin if you have questions.

Purim Project: (10:00 am – 12:30 pm in the main kitchen)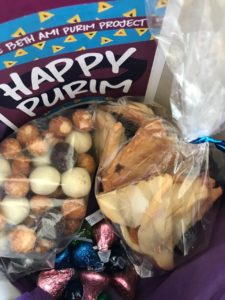 Come join us as we bake thousands of hamentaschen for the Temple's fundraiser.  Sign Up Here!

So either bake at home and bring it with you or bake with us! See this year's schedule below.  
Please email Cantor Eschler to join the Crew!
Challah Baking – Nov. 2019

Cookie Brigade October 27, 2019

Challah & Honey Fundraiser 2018

Baking for Janice Rosenblatt's Retirement Oneg – October 27, 2019