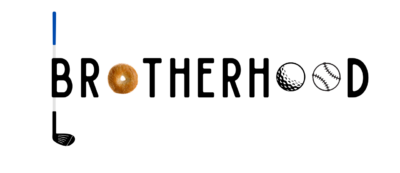 Temple Beth Ami's Brotherhood provides fellowship and fraternity with meaningful connections for our wonderful synagogue.  Complimentary membership in the Brotherhood is open to all Temple Beth Ami members and members of the school community – the degree of participation is entirely up to you. 
We are planning some great activities for the coming year and would love to have you there!
Brotherhood members enjoy events including Brunch and Learn, Movie Nights, DC sporting events, the annual golf outing, BBQ's, TBA Brotherhood softball team, co-sponsoring occasional WTBA and MOMs of Machane events, and running the TBA Breakfast Bar on Sunday mornings.
For the Community, Brotherhood works with Feeding the Homeless, Rebuilding Together Montgomery County, and  Interfaith functions.
Brotherhood provides the Kiddush Cup gifts for all B'nei Mitzvahs, Shiva Minyanim, High Holy Days ushering, and community building.
2023 Brotherhood Golf Outing
2023 Brotherhood Golf Outing
2023 Brotherhood Golf Outing
2023 Brotherhood Golf Outing
2023 Brotherhood Golf Outing
2023 Brotherhood Golf Outing
2023 Brotherhood Golf Outing
2023 Brotherhood Golf Outing
Watching Israel vs. Dominican Republic