Temple Beth Ami History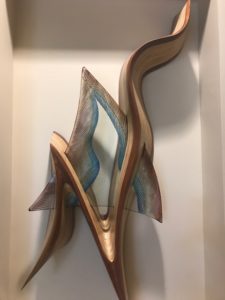 Since it's beginning as a small, suburban congregation in 1971, Temple Beth Ami has been dedicated to conducting its collective life in certain unique ways. We have sought to be an open, inclusive congregation, encouraging all member families to find their way to active involvement. We are committed to being active rather than passive and open to creativity and innovation. 
Temple Beth Ami promotes the enduring and fundamental principles of Reform Judaism to ensure the continuity of the Jewish people.  In 1999, the congregation moved into its current 62,000 square feet facility on Travilah Road.  While Temple Beth Ami has grown in physical size and membership, it remains committed to the core values established by those few founding families back in 1971.
47 Years in the Life of Temple Beth Ami  1971-2018
1971: In October, seven couples meet to plan a Reform Jewish congregation in northwest Montgomery County and in November, the congregation's first Shabbat service is held at Ritchie Park Elementary School
1973: In May, Rabbi Daniel Polish becomes our first rabbi
1974: Torah study begins in October
1979: Phyllis Greene is hired as principal of 300+ student religious school
1980: In May, a new building is dedicated on Hurley Avenue and in July, Sue Roemer (z"l) becomes our first full-time cantor
1981: Rabbi Jack Luxemburg becomes first full-time rabbi in July
1985: The congregation sponsors its first congregational trip to Israel
1989: The Nursery School opens with Karen Greenberg as Director
1991: Janice Rosenblatt becomes first Executive Director
1993: Rabbi Brian Zimmerman becomes our first assistant rabbi
1997: Groundbreaking is held for our new building on Travilah Road
1998: The march of Torahs from Hurley Avenue to Travilah Road and High Holy Days are celebrated in our new building
1999: Rabbi Julie Zupan begins as assistant rabbi and the congregation participates in writing a Torah scroll
2001: First annual outdoor BBQ Shabbat and Cantor Patricia Hickman becomes our cantor
2002: Shelly Gordon is hired as our first program director
2003: Cantor Larry Eschler becomes our cantor and Rabbi David Spey becomes our assistant rabbi
2007: Theatre Company debuts with Joseph and the Amazing Technicolor Dreamcoat
2008: Kim Roberts hired as Director of Education
2009: Paula Sayag hired as Early Childhood Director
2010: Rabbi Baht Weiss becomes our associate rabbi and Joshana Erenberg begins as cantorial soloist 
2016: Kayitz summer programming starts and we celebrate Rabbi Jack Luxemberg with a gala. Rabbi Gary Pokras becomes our senior rabbi
2017: Rabbi Jack Luxemburg becomes rabbi emeritus
2018: 2020 Vision Initiative begins