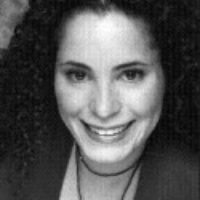 A Gift for Joshana
Two ways to honor Joshana
A gift to the Wish List Fund
Joshana has requested, in lieu of personal gifts, to consider honoring her with a donation to the Wish List Fund to help enhance TBA's Visual T'filah (prayer), which is near and dear to her heart.  
Click here to donate to the Wish List Fund.
(She will be notified of your gift.)
Memory Book
We are collecting pictures and letters to be placed in a Memory Book for Joshana.  You can drop off your letters or pictures to the Cantor or send them digitally.  We will be collecting pictures and letters throughout the summer and the final book will be presented to her after High Holy Days.
Pictures:
1.We'd prefer pictures of you (or your child) with Joshana. Please, only one picture per person/child.  On the back of the picture (or accompanying it) please write:
All the names of the people in the picture
The event (if you know it)
The approximate date if known
2. A small greeting (under 30 words) should accompany each picture. Greeting need not include the names of the individuals in the picture as they will be generated from #1 above.
Letters:
Letters can be in any format.  Please be sure your name and date are legible on your physical letter or on your virtual letter.
Letters or pictures may be brought in and placed in the large box in the Cantor's office or sent virtually to memorybookforjoshana@gmail.com.
Deadline for Submissions:  August 31, 2019
Email questions to memorybookforjoshana@gmail.com.