Yom Kippur Discussion and Breakout Sessions
Body, Mind and Soul
Morning Sessions 11:15 am – 12:45 pm
Chair Yoga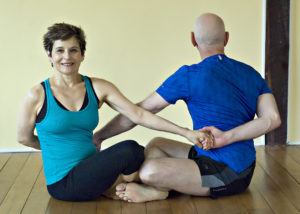 Instructors: Monya and Dave Cohen
Time: 11:15 – 12:45
Location: Alef -Bet
Description:
Integrate your Jewish spirituality with mind/body expression during this gentle yoga experience. For people with tight hips, hamstrings and shoulders as well as experiencing stiff muscles and joints, chair yoga brings the floor up to a manageable level and allows people to stretch and move in ways they did not think possible.  This yoga journey combines breath and yoga movement to connect your body and your mind and reconnect to your true self – with love and acceptance. 
No prior yoga experience necessary.  Attendees do not have to change their clothes, lay on the floor or move up and down on a mat.
Text Study with Tom Temin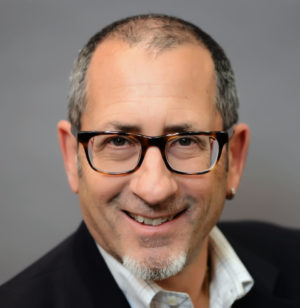 Instructor: Tom Temin
Time: 11:15 – 12:45
Location: Chapel
Title: Would God really force sinners to eat their children?
Description: 
Ready to confront some ancient reality TV?
On Yom Kippur we contemplate sin, consequences, repentance and redemption. A related Torah reading, known as Bechukotai, includes some of the most harsh and disturbing passages dealing with failure to follow God's precepts. Reading it one wonders, what sort of God is this, and what sort of canon includes such material? What does faith really demand of us? 
In this session we'll discuss what the rabbis made of it, how a more humane tradition developed, and how later canonical material interpreted and superseded this harsh Levitical pronouncement. And also, how Bechukotai yet ends optimistically, assuring us of the permanence of our covenant with God.
Afternoon Sessions 2:45 pm – 4:15 pm
Discussion with Bitachon
Instructors: Becky S. Corbett, MSW, ASCW & Pat Harvey, LCSW-C, ACSW
Time: 2:45 – 4:15 pm
Location: Chapel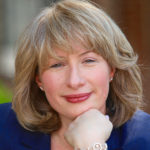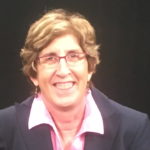 Description: 
On Yom Kippur, our focus is on making teshuvah [changing our habits for the better and bringing healing to our relationships]. Forgiveness is an important step in teshuvah. Join us for this interactive dialogue about forgiveness (both for ourselves and for those who have wronged us). We will discuss how we can choose to forgive, or at least accept and lessen our negative feelings, thoughts, emotions and beliefs toward those people in our lives who have wronged us in some way or we have wronged. Conversation will include providing tips & techniques for our journey toward forgiveness.
Text Study with Rabbi Pokras
Instructor: Rabbi Pokras
Time: 2:45 – 4:15 pm
Location: Yarden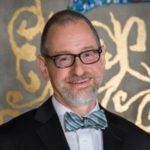 Description: 
What does the Haftarah for Rosh HaShanah have to do with Israeli elections? More than you might think! Please join Rabbi Pokras for a deep dive into the story of Channah, Elkanah (her husband) and Eli (the High Priest). Texts will be provided.