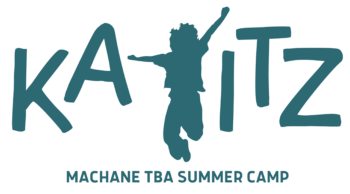 STAFF & VOLUNTEER FORMS

INSTRUCTIONS:
Forms should be signed, scanned* and submitted to us as PDF's using the "Upload Completed Forms" button below.  (*You can use a scanner app on your phone to snap a photo of each form and save as a PDF).  Please do not upload JPG's.
All forms must be submitted by June 1, 2023.
To be completed by EVERY staff member and volunteer:
If you are a PAID staff member under the age of 18:
Complete the Minors Work Permit application online (For "Type of Business" select "Arts, Entertainment and Recreation")  Then click "submit," print, sign and upload to us.  Due to licensing, we need this from you each year.
If you are a PAID staff member who has not worked for Kayitz before:
Please read and complete:
Payroll/New Hire forms are required only if you will be a paid staff member this summer, and have never been paid by Temple Beth Ami, Gan Ami, Machane TBA or Kayitz previously.
Forms are completed through Paychex.com.  To initiate this process, an email will be sent to you from "mystaffingpro.com" (Subject "Please Complete New Hire Paperwork".)   It will include a link to set up an account with Paychex and complete your new hire and payroll paperwork online.   This will include setting up direct deposit.  Please keep an eye out for this "New Hire Paperwork" email and complete it as soon as possible.
As part of the payroll process, you are required to provide forms of ID for your I9. Click below to read about the different forms of ID that are acceptable, and scan and upload them with your staff forms.  (Please bring the originals with you to the Kayitz Open House on June 15 to be verified by our Accounting office).
Contact Kayitz Supervisor, Alyssa Katon, with any questions.