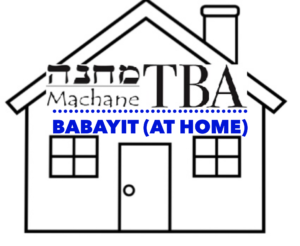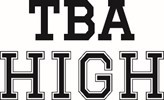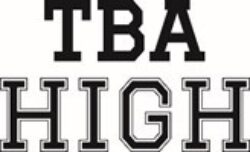 We look forward to Zoom calls each Tuesday from 6:30-7:15pm.   Join us to catch up with friends and continue to be a part of our amazing Kehillah (community)!  
Helpful hints for using Zoom:
– Better to use a computer rather than a phone.  On a phone you will only see 4 participants at a time, while on a computer you'll see everyone at once!
– Play around with Zoom ahead of time and let your teacher know if you have any questions.
– Need a quick tutorial on how to use Zoom? Click here!
TBAHigh Zoom calls – Tuesday, March 24 from 6:30-7:15pm:
Vayikra Parashat Hashavuah (weekly Torah Portion)
In this video they talk about our values and traditions as Jewish people. They relate what Jews did many years ago to some of the things we do today.  One of the things they speak about is the importance of knowing how our actions affect others. Each and every one of you is practicing this value by not going to school and staying home to help protect those at risk, yourselves and your family. By making the choice to stay home your helping to stop the virus from spreading and allowing doctors and nurses in hospitals be able help those who are already sick.
Thanks for doing your part of Tikkun Olam.
Our awesome song leader Josh singing "I Have a Voice".
As we get closer to Passover, we remember how Moses stood up to Pharaoh to save the Jewish people. Each one of us has the same power to create change in our world!
As the song reminds us:
We have a voice
Our voice is powerful
Our voice can change the world!
If you want a laugh, click on this kids version of the Passover story!
Israel Studies Online Classes:
The Israel Studies department at AMHSI-JNF are offering live online classes via ZOOM for teens, families, and anyone else who wants to exercise their mind at this time every Monday – Thursday at 1pm ET. Please join us as students of all ages connect and engage with others to learn interesting and exciting topics around Israel and Zionism.
Week 1
Tuesday March 24th –  Jacob Leibowitz: Israel's Declaration of Independence: The Story Behind the Story
Wednesday March 25th – Lisa Biton:  David Ben-Gurion and George Washington: Founding Fathers and the Precedents They Set
Thursday March 26th – Akiva Gersh: The Magic of the Golan
Week 2
Monday March 30th – Doni Kandel: Rays of Light in a World of Darkness: Uplifting Stories of Hope During the Shoah
Tuesday March 31st – Mordechai Cohen: Amazing Archaeological Discoveries!
Wednesday April 1st – David Bitan: Israel Through Song
Thursday April 2nd – Danny Stein: Jewish history: How the Challenges We Have Faced Made Us Stronger
Just click on the ZOOM link for every call to join us! We can't wait to see you!
https://jnf.zoom.us/j/973526764
or by phone:
+16468769923,,973526764# US (New York)
+13126266799,,973526764# US (Chicago)