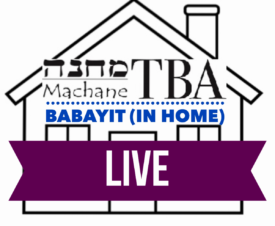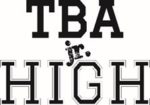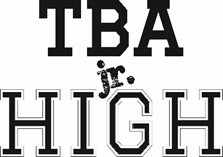 FINAL NIGHT!
Tuesday, May 5, 2020
7:00*- 8:00 PM
*Includes time to enter Zoom call from waiting room.
Check your email for Zoom link and password from Machane TBA and your teacher.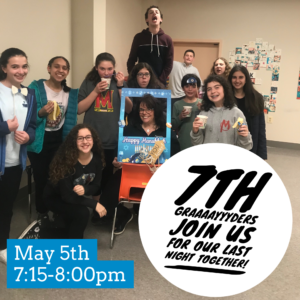 Final Night of TBAjrHigh
Join TBAjrHigh to celebrate our year together with a video photo montage and a special presentation of the fun to come in TBAHigh!  This is our last scheduled class of the school year – You won't want to miss it! 
In this week's Torah portion, Kedoshim, the Israelites are commanded to reflect on their own behavior and to be holy. In fact, God commands the entire nation of Israelites to be holy – not just the rich, or the priests, but all the regular people too. If it sounds like a huge responsibility, you are right! How do you become holy? We learn that holiness can be achieved by paying our workers on time, being kind to the earth, being honest and fair in our business practices, and, the two biggies: loving our neighbors, and the stranger, as ourselves.

Now more than ever, it is important to behave respectfully, with dignity and kindness. None of us are perfect, and we all make mistakes. God also commands us to forgive ourselves a little when we fall short, so that we can love ourselves enough to try again. Each day is an opportunity to add holiness, or light, to the world.
How can you be holy today?


We are excited to announce the
2020-2021 TBAHigh Student Council Executive Board
They are looking forward to welcoming you to TBAHigh in the fall and to planning engaging programming with you.
Would you like to see the Machane TBA BaBayit pages from previous weeks, or for another grade level?
It's all on the Machane TBA Home Page!