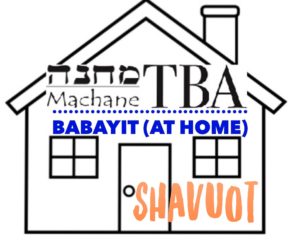 SHAVUOT
Shavuot is the Hebrew word for "weeks" and refers to the Jewish festival marking the giving of the Torah at Mount Sinai, which occurs seven weeks after Passover.  Shavuot is a celebration of Torah, education, and actively choosing to participate in Jewish life.
This year, we observe Shavuot beginning at sunset on Thursday, May 28 and ending at sundown on Friday, May 29.  Click here for more information about how we are celebrating Shavuot at Temple Beth Ami.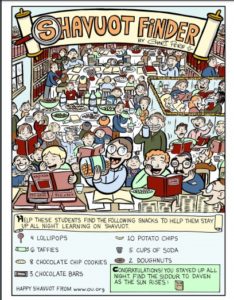 Often in Jewish tradition we stay up all night on Shavuot learning and studying torah. Check out this fun iSpy to find all the sweet treats and snacks that help us stay up throughout the night.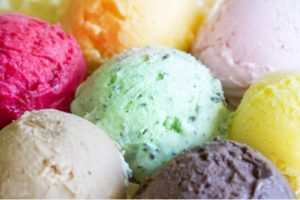 Getting closer to summer and celebrating Shavuot is the perfect time for ice cream! Check out these different options of how to make ice cream at home.
Mr. Rosenstock shows us how to make delicious dark chocolate fudge sauce to go on your ice cream!  Here's the recipe.
Would you like to see Machane TBA BaBayit content from previous weeks, or for another grade level?
It's all on the Machane TBA home page!
Be our "friend" on Facebook for more content, photos, and fun!