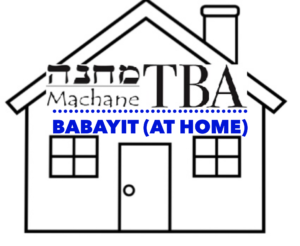 Katan (PreK) & Gan (Kindergarten)
You learned the letters Pey and Fey, next is the letter Tzadee (Tsadee)! Have fun doing these activities!
Now you know two words that start with Tzadee: Tzedakah (giving money to help others) and Tzfardayah (frog). The story of the Jewish holiday coming up has frogs jumping here, there and everywhere!
Enjoy this Tzadee coloring page! Circle the TZ, in each word.  That's the sound Tzadee makes.
Watch the Shalom Sesame videos to review these letters and learn about Passover!
Do you remember how to say the names of the colors in Hebrew?  Test your memory while doing this colorful crossword puzzle!
Don't  forget to practice your Hebrew letters by singing the Alef Bet Song below in the Shira section!
Who is the person in the Torah who wore a coat of many colors and had a special talent to be able to tell what dreams mean?  His brothers became jealous and sold him as a servant. That's terrible! He ended up living in Egypt.  He became a powerful man because he helped leaders of Egypt.
Check out this color by number page to create a beautiful coat of many colors and see what his name is!
Since Passover is coming soon, did you ever wonder how and why the Jewish people ended up in Egypt?  Read the story of Joseph to refresh your memory!
Enjoy this word search – See if you can find the names of all of Jacob's 12 sons, the Twelve Tribes of Israel!
Hebrew Reading Game:
Last week, you printed out the Hebrew letters and vowels and cut out them out to play a Hebrew reading game.   You can use them to play 2 new games this week!

Bet Hebrew Reading Game 1
Password TABHRGS8120317
Bet Hebrew Reading Game 2
Password TABHRGS9121017
(NOTE: Please copy the password before clicking on the link to each game.  If you have trouble opening the game, please try a different browser.)
Boker Tov song session with Cantor Eschler
Each week our students have a chug, which is a special activity, like art, movement, music etc.  We will continue to have a fun chug each week, so stay tuned!  If you have any cardboard rolls from paper towels, please save them for a future project. 
Would you like to see the Machane TBA BaBayit pages from previous weeks, or for another grade level? 
It's all on the Machane TBA home page!