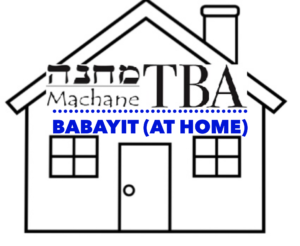 Katan (PreK) & Gan (Kindergarten)
Let's learn the Hebrew letter Fey! 
Click to color the Fey and do an activity.  Can you curl up your fingers to look like a Fey?
Bible Stories and Activity Pages:

Let's review the 3 bible stories below so you can do the Mamas and Papas Activity Page while learning about the first leaders of the Jewish people:
Abraham and Sarah
Isaac and Rebecca
Jacob and Esau
Please print out the 3 Mamas and Papas pages below so you can do the fun activities and test your knowledge!
Mamas (Matriarchs) and Papas (Patriarchs) Activity Page
Mamas and Papas Family Pictures
Mamas and Papas Family Tree
Hebrew Reading Game:
Please print out the Hebrew letters and vowels and cut out them out to play!   Don't forget to save them in a bag so you can play again next week.   
Click for Bet Hebrew Reading Game.  (NOTE: Please copy the video password TABHRGS8120317 before clicking on the link to the game.  If you have trouble opening the game, please try a different browser.)
Each week our classes say the Shabbat blessings, before having juice and challah, as an opportunity to learn and celebrate together.   Please enjoy a snack and practice the blessings with our clergy!
Each week our students have a chug, which is a special activity, like art, movement, music etc.  We will continue to have a fun chug each week, so stay tuned!  If you have any cardboard rolls from paper towels or toilet paper, please save them for a future project. 
This week, we will learn how to make a paper Kippah (Yarmulke)!  Please send a picture of yourself wearing your kippah to Lori Fein.
Kids Corner activities will be posted next Sunday!