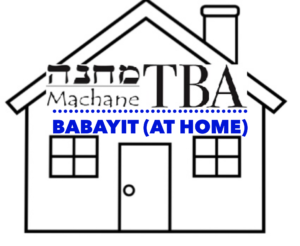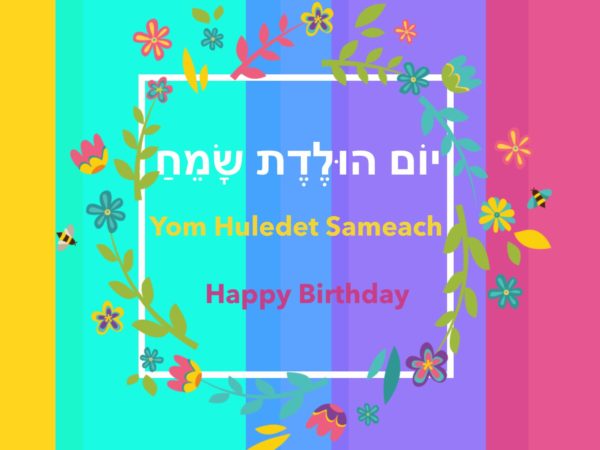 HAPPY BIRTHDAY
TO OUR AMAZING MARCH BIRTHDAYS!
Sasha, Reese, Eli, Max, Evan, Gabriel, Lila, Natalia, Noa, Alex, Gracyn, Hailey, William, Andrew, Shoshana, Brody, Sofia, Hailey, Matthew, and Nathaniel.
For 3rd grade and above:
Create a free account on JiTap (Jewish Interactive) for access to great Hebrew reading resources complete with puzzles and games.
Did you know that there is a prayer for washing hands? Now that we are really focusing on our hand washing, try to learn this prayer. Click on the video for a 1 minute explanation.
Barukh atah Adonai Eloheinu melekh ha'olam asher kid'shanu b'mitzvotav v'tzivanu al netilat yadayim.  
Blessed are You, Lord our God, Ruler of the Universe, who has sanctified us with commandments, and commanded us to wash hands.  
בָּרוּךְ אַתָּה יהוה  
אֱלהֵינוּ מֶלֶך–הָעולָם  
אֲשֶׁר קִדְּשָנוּ בְּמִצְותָיו  
וְצִוָּנוּ עַל נְטִילַת-יָדָיִם.  
4th and 5th grade students: 
Here are the
prayers
that your grades are learning.  Cantor Eschler has graciously recorded all of them for us.
6th grade students and families:
Here are the necessary prayers and blessings required for our students.  Further directions will come from your teachers. Cantor Eschler has generously recorded all of these prayers for us.
We would be happy to set up virtual Hebrew support sessions for any of our families that would like us to work with their student. Please email Lisa Goodman for specific details.
Watch this video led by Cantor Eschler and Ben to participate in this weeks Puzzle TOV, T'filah and Shira.
This weeks T'filah focuses on Miriam and Moses as we get closer to and start preparing for Passover. There are some really exciting Shira songs that our students look forward to each week as well.
Also check out the dance moves to Al Kein as a new special addition this week, and don't miss Ben's version of Uptown Passover!
Each Sunday we get to start our morning with Modeh Ani. This is the prayer we say when we wake up each morning. We do a special camp version in L'mata and we hope you will listen to this video and dance with all your ruach (spirit). 
As we get closer to Passover, we remember how Moses stood up to Pharaoh to save the Jewish people. Each one of us has the same power to create change in our world!
Here is our awesome song leader Josh singing "I Have a Voice". As the song reminds us:
We have a voice
Our voice is powerful
Our voice can change the world!
Shalom! We miss seeing you each Sunday.
Each week check here for fun at home activities and ways to engage as a community together!
 Thank you for your submissions to the Machane TBA Virtual Talent Show ! 
Greetings from your teachers:

Cooking:
We are so lucky to have an incredible cooking specialist, Mr. Rosenstock. He has taken some time to record a cooking video for you. Check out the video here if you are interested in learning how to make some yummy scones. Here's the recipe so you can make them at home!
Look for more cooking videos coming soon from Mr. Rosenstock and the Culinary Crew.
Mr. Rosenstock will be recording a Charoset video for our special Family Passover Edition of Machane TBA BaBayit next Sunday, as well as a Challah video after Passover.
Passover Yoga:
We are all getting ready to celebrate Passover.  Next week we have a super special Machane TBA BaBayit Passover Edition planned.  To get us ready for all the celebration, watch this video and follow Machane TBA yoga instructor Tamar Lewkowitz in some Passover yoga.
Take a picture and post on our Facebook Page so that we can see all the awesome yoga you've done!
Ask The Rabbi:
We are working towards having a very special Ask the Rabbi Session. We NEED your help! Take the next week and think about questions you would love the Rabbis to answer. It can be a question about Passover or another Jewish holiday, or a personal question like what their favorite food is.  Email your questions to Elaine to be entered into a raffle.  If you win the raffle you will be featured on our video for the Ask the Rabbi!
Would you like to see the Machane TBA BaBayit pages from previous weeks, or for another grade level?
It's all on the Machane TBA home page!
Be our "friend" on Facebook for more content, photos, and fun!