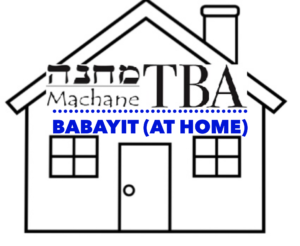 For 3rd grade and all students: 
Here is an interactive lesson on the Shema and VeAhavta. We encourage you all to take some time to learn these 2 integral prayers.
The Shema and VeAhavta are 2 central prayers included in all worship services. The Shema is the most important prayer of all, it states our core belief in One God. Many people say the Shema every day. The Shema and VeAhavta are the prayers inside the mezuzah. (Flash player must be turned on in order to view)
4th and 5th grade students: 
Here are the
prayers
that your grades are learning.  Cantor Eschler has graciously recorded all of them for us.
6th grade students and families:
Here are the necessary prayers and blessings required for our students.  Further directions will come from your teachers. Cantor Eschler has generously recorded all of these prayers for us.
We would be happy to set up virtual Hebrew support sessions for any of our families that would like us to work with their student. Please email Lisa Goodman for specific details.
Watch this video led by Cantor Eschler and Ben to participate in this weeks Puzzle TOV, T'filah and Shira.
This weeks T'filah focuses on Miriam and Moses as we get closer to and start preparing for Passover. There are some really exciting Shira songs that our students look forward to each week as well.
Hint: Make sure to use your VOICE when participating from home, because YOUR VOICE IS POWERFUL and it could CHANGE THE WORLD. 
Our awesome song leader Josh singing "I Have a Voice".
As we get closer to Passover, we remember how Moses stood up to Pharaoh to save the Jewish people. Each one of us has the same power to create change in our world!
As the song reminds us:
We have a voice
Our voice is powerful
Our voice can change the world! 
Shalom! We miss seeing you each Sunday.
Each week check here for fun at home activities and ways to engage as a community together!
Our theme for Erev Machane was AHAVA (Love):
Love yourself
Love your community
Love Judaism!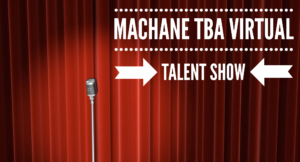 Click for Machane TBA Virtual Talent Show  
We want to see your incredible talents!
Do you play an instrument?
Do you love to sing or dance?
Are you awesome at telling jokes?
Want to read your favorite Jewish story and share it with our Kehillah (community)?
Have a favorite Jewish food?
Do you have a secret talent no one knows about yet?
Record a video of your incredible talents and post it to the Machane TBA Facebook page for our friends to see. We can continue to build our strong, vibrant Machane and larger Jewish community by loving ourselves, our talents and each other! 
AHAVA (LOVE) themed coloring
In the spirit of loving yourself, loving your community and loving being Jewish we also have 2 coloring pages for you. The first has the word LOVE on it. The second has the word UNIQUE on it. The inspiration for this word was to remind us how each and everyone of us is unique and brings something special to our Kehillah (community). Each of us are Bzelem Elohim (made in the image of god). We should love and celebrate what makes us unique as individuals and a community.
Click on each page below for a large printable version.
Hang on – A Chadashot Kids Corner activity page will be posted next Sunday!