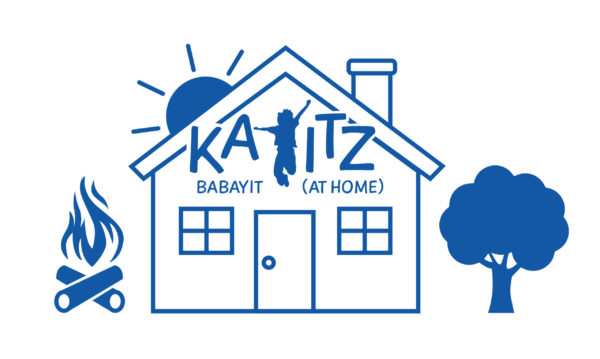 WEEK 7:
AUGUST 2-7
THEME:
READY, SET, BUILD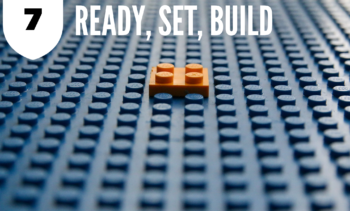 We miss seeing you!
Please take pictures of yourselves doing these activities and post them to our Facebook page, or email us!
Activities are intended for a wide variety of ages and stages.

Rabbi Pokras shares the Hebrew word of the week: Bonim.
Ready to build in Hebrew? Rabbi Pokras is!

BRIDGES:
Bridges help us get to where we are going, whether we are crossing mighty rivers or delivering food and medicine to people in need. A strong bridge begins with a solid foundation. Here's a great project to introduce the concept of design and is fun for all ages!
MATH AND ENGINEERING:
Math and Engineering are two great skills to develop in learning to build. Push your skills to the limit with a fun building brick challenge. In this activity, children will will be challenged to create a boat out of building bricks.
BOATS:
Boats are examples of one of the most important designs in history. Different types of boats perform in all kinds of waterways – from speed boats, to sail boats to canoes! Can you build your own boat from straws?   Here are the instructions.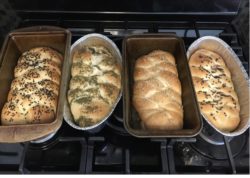 CHALLAH RECIPE:
Here is our special Kayitz challah recipe.  Each week there will be a special ingredient(s) suggested which has to do with the theme of the week!   
THIS WEEK'S SECRET INGREDIENTS:  
Build your own Challah by adding your own favorite ingredients.  Add a new ingredient that you wouldn't have thought of before and see what kind of challah you can make!
YOGURT PARFAIT:
Build your own yogurt parfait

Ingredients: Yogurt, berries, granola.
EDIBLE DIRT CUP:
Build your own construction site, with this edible dirt cup

Ingredients: Crushed oreos, pudding or yogurt, gummy worms.

BACKYARD OBSTACLE COURSE:
Take your building skills outside and design your own backyard obstacle course!  Whether it has 3 obstacles or 13, this is a fun family game to sharpen your skills in designing activity spaces.    Here are the instructions.
MOVEMENT ACTIVITIES WITH TAPE:
This activity will not only fight boredom, it will challenge your mind and muscles too!  Strengthen your building skills and your agility by designing new movement activities right in your own home – using tape!   Here's how to play the Tape Shape Game.
WEEKLY SPORTS CHALLENGE:
Each week, we will challenge you with a different sports-related activity.   Take a picture and post it on our Facebook page or email us and we'll share it on our Facebook page.
This week's challenge is to get crabby in this fast and funny twist on the game of soccer for two or more players!  Learn how to scramble about crab-style and kick the ball into the goal!  This fast-paced workout is sure to be a hit, and it will work out some big muscles too!  Here's how to play Crab Soccer.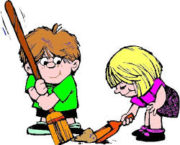 JEWISH VALUES:
Building relationships is an important part of life. The Jewish value of Kol Yisrael Aravim Ze Le Ze, responsibility for your community is important even now when we're not able to see a lot of our family and friends the way we used to. Think about something you can do to build relationships within your community and help a family member or friend, especially if they haven't asked!  Can you help a sibling clean up their room, plan a zoom call or FaceTime with a friend or family member who misses you, pull weeds for a neighbor, do the laundry, set the table or put away dishes?  There are lots of ways to build relationships so… Ready, Set, Build!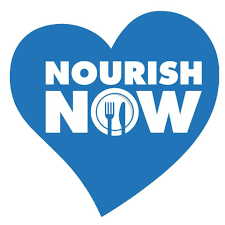 THEMED FOOD DRIVE: 
Do a mitzvah each week with your family!  Every Friday we will be collecting food for a themed food drive at Temple Beth Ami's main entrance from 9:30 AM – 12:00 PM. Donations will go to Nourish Now. 
This week, the theme of the food drive is Ready, Set, Build! We will be collecting baby food, nut butter, jelly, chicken broth, instant oatmeal boxes of individual packets, whole wheat bread on Friday, August 7.
In order to keep everyone as safe as possible, please follow these guidelines for a contactless dropoff: 
– Cars should line up in the carpool lane.
– If there are other cars ahead of you, please wait until they drop off their donation and leave before you exit your car.
– Please wear a mask and maintain appropriate social distancing when you are outside of your car.

TAMI'S TOWER:
Tami, the golden lion tamarin needs help getting to her lunch! Play this fun game and help Tami build a tower to get to the fruit.
BUILDING A MAZE:
Mazes are so much fun! Check out this video and see if you can build your own maze out of sticks and other things you find in nature. You can make your maze life size like this video or smaller and use your fingers to complete the maze rather than your body. Challenge a sibling or parent to see if they can complete your maze!
Ready, Set, NATURE BUILD!
Go on a hunt in your back yard for sticks, rocks or other materials you would like to use. See what kind of interesting structures you can make: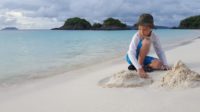 If you are at the beach or have a sand box at your house, see what kind of sand castles you can build.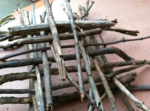 Can you make a tower out of sticks?

Can you balance rocks one on top of the other?

WEEKLY-THEMED BINGO:
Each week our campers can look forward to playing a game of Bingo with the week's theme, just like we do on Shabbat at camp!  Building allows for our minds to work in new ways. Whether building with blocks, brick or wood each summer we are always impressed with the creations of our campers. See who can get Bingo first with READY, SET, BUILD Bingo!
Click the image to view and print all of the Bingo cards.

Mrs. Galfond reads If I Built a House.
Mrs. Fein reads about The Wright Brothers.  They were incredible inventors and engineers, who loved to build!
BOOKS ABOUT BUILDING:

Ages 2-5 Years Old –
Discovery: Hammer at the Construction Site! 10 Button Sound Board Book by Editors of Silver Dolphin Books (Rated 4 ½ stars on Amazon)
Ages 3-5 Years Old –
If I Built a House by Chris Van Dusen (Rated 5 stars on Amazon)
If I Built a Car by Chris Van Dusen (Rated 5 stars on Amazon)
Ages 4-7 Years Old –
Look at that Building!: A First Book of Structures by Scot Ritchie (Rated 4 ½ stars on Amazon)
Dreaming Up: A Celebration of Building by Christy Hale (Rated 5 stars on Amazon)
Ages 5-10 Years Old –
Awesome Engineering Activities for Kids by Christina Schul (Rated 4 ½ stars on Amazon)
Ages 6-9 Years –
Old If You Lived Here: Houses of the World by Giles LaRouche (Rated 4 ½ stars on Amazon)
Ages 9-12 Years Old –
Bridges and Tunnels: Investigate Feats of Engineering with 25 Projects (Build It Yourself) by Donna Latham (Rated 5 stars on Amazon)
DON'T FORGET:

jrKayitz (incoming 3's & 4's) 12:00-12:20 PM
Kayitz (incoming K-1st graders) 12:30-1:00 PM
Kayitz (incoming 2nd-5th graders) 1:15-2:00 PM
Zoom link sent each week through the weekly Kayitz email.


Fridays at 10:30 AM through Facebook LIVE
QUESTIONS? 
REACH OUT TO THE MACHANE TBA/KAYITZ TEAM: