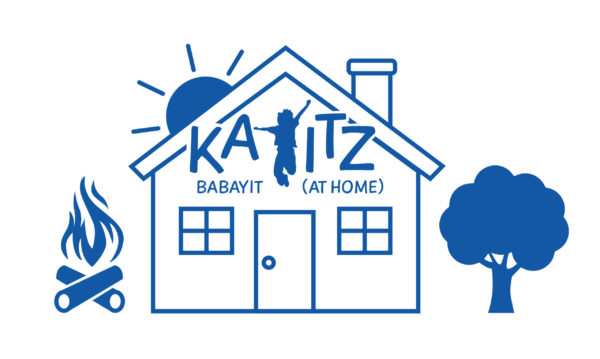 WEEK 6:
JULY 26-31
THEME:
AROUND THE WORLD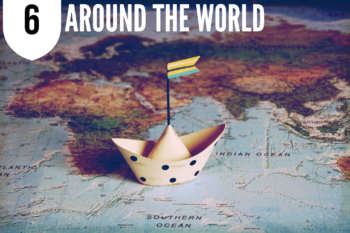 We miss seeing you!
Please take pictures of yourselves doing these activities and post them to our Facebook page, or email us!
Activities are intended for a wide variety of ages and stages.

Rabbi Pokras shares the Hebrew word of the week: n'siah.
The whole world is waiting for us! Where will you go this week?

PEACE ROCKS:
Peace rocks are a beautiful way to spread messages of Peace that ripple out around the world one thought (and one rock) at a time. Paint pictures, peaceful words, and images of love and joy on ordinary rocks, then leave your painted treasures for someone to find! Spread Peace and make a rock feel fancy at the same time!    Here are the instructions.

FAMILY GRATITUDE JAR:
When the world feels big and scary, it helps to remember our blessings. Gratitude is a feeling of thankfulness and appreciation. Work together to make a family gratitude jar, and make it a place where you will write down things you are thankful for every day.
COLORING PAGES:
The world is full of beautiful colors!  Color your world and email us a photo of your masterpieces!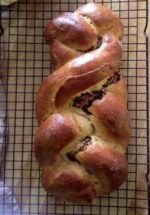 CHALLAH RECIPE:
Here is our special Kayitz challah recipe.  Each week there will be a special ingredient(s) suggested which has to do with the theme of the week!   
THIS WEEK'S SECRET INGREDIENTS:  
Babkah is a dessert from Poland. Roll out challah dough and add a heavy line of cinnamon sugar down the center. Wrap dough around cinnamon center and place into a loaf pan and bake to make a Babkah-style cinnamon challah.

CREPES:
Try making this recipe for crepes, a popular pancake in France.

Ingredients: eggs, water, butter, salt, powdered sugar, heavy cream
BLINTZES:
Similar to crepes are Blintzes which originated in Russia.

Ingredients:  Soft sliced bread, cream cheese, butter, cinnamon, sugar

MINDFULNESS:
One beautiful thing about our culture is that it brings together different exercises from around the world!  For  example, mindfulness practices were developed by eastern cultures in Asia. Mindfulness can help us slow down and appreciate the beautiful world all around us. 
Read about mindful movement.   
Here's a worksheet of some mindful movements.  
Open and print the image on the left, twirl a popsicle stick and take a minute to stretch your mind and your body with this week's yoga spinner!!
KITE FRISBEE:
We first learned this game in Australia! Did you know that the frisbee was invented as an adaptation to the boomerang, another classic Aussie game?  Try your hand at Kite frisbee!

WEEKLY SPORTS CHALLENGE:
Each week, we will challenge you with a different sports-related activity.   Take a picture and post it on our Facebook page or email us and we'll share it on our Facebook page.
Did you know that there are a total of 2,000 participants across America who hope to represent the U.S. at the Paper Wings World Finals in Salzburg, Austria?!  Paper airplanes are a favorite around the world!  Get ready for takeoff in the Ultimate Paper Airplane Challenge!   Watch the video and then click on the images below.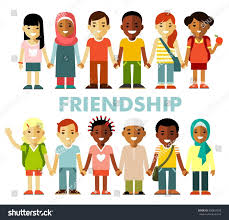 JEWISH VALUES:
Do you have friends or family members who are a different race, religion or ethnicity than you? Respecting differences, Adam Yehidi Nivrah, is an important Jewish value. Talking to people to learn about differences will help you to understand and appreciate all the wonderful people around you!  You can also connect with people from around the world by being a pen pal. You can learn a lot about their cultures and you might be surprised to find out how similar you are too!  Make sure an adult helps, so you are communicating safely.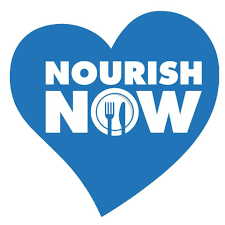 THEMED FOOD DRIVE: 
Do a mitzvah each week with your family!  Every Friday we will be collecting food for a themed food drive at Temple Beth Ami's main entrance from 9:30 AM – 12:00 PM. Donations will go to Nourish Now. 
This week, the theme of the food drive is Around the World. We will be collecting pasta, pasta/tomato sauce (cans or plastic jars if possible), diced tomatoes, brown rice (2 lbs. or less), taco kits, beans canned or dried (kidney, black, pinto), Rotel, tortillas on Friday, July 31.
In order to keep everyone as safe as possible, please follow these guidelines for a contactless dropoff: 
– Cars should line up in the carpool lane.
– If there are other cars ahead of you, please wait until they drop off their donation and leave before you exit your car.
– Please wear a mask and maintain appropriate social distancing when you are outside of your car.

Nature is different all around the world. There are many things we can discover and learn from different environments!
THE NEGEV AND DEAD SEA:
Travel with Emily and Hilary by watching this video and learning all about the unique things in the Negev (desert in Israel) and the Dead Sea.
FLOWER CROWNS:
There are so many cool things we can learn from different parts of the world. Some countries still have Kings and Queens. Some of them are powerful and some are there to help keep the history of the countries alive. Many of them have still wear crowns.  Make your own flower crown and be the king or queen of your world for the day.
In nature we have so many different kinds of animals. Different parts of the world have different kinds of environments which are easier or harder for different kinds of animals to live. Here, in DC we have the Smithsonian Zoo. There are many different kinds of animals from all over the world being taken care of at the zoo. Check out these live web cams of some of those beautiful animals.
Want to learn more about these environments and the animals that live there? Play this Smithsonian Science game called Habitats! 

WEEKLY-THEMED BINGO:
Each week our campers can look forward to playing a game of Bingo with the week's theme, just like we do on Shabbat at camp!   There are beautiful sights to see all over the world.  Take a trip with this Around the World BINGO!  The person calling the bingo spots should show everyone which image they are looking for since so many of these places may be new to some of the players.
Click the image to view and print all of the Bingo cards.
TRADITIONAL SPANISH GAMES:
Watch this video of children playing traditional Spanish games. What is the same or different from what you play?

Mrs. Treby reads We're Different, We're the Same.
Beatrice's Goat is a true story about a young girl from Africa!
Mrs. Fein reads Yaffa and Fatima: Shalom, Salaam
BOOKS ABOUT OUR WORLD:
Ages 1-4
Babies Around the World: Dancing by Tamara Barker (Rated 5 stars on Amazon)
Ages 2-6 Years Old
What a Wonderful World by Bob Thiele (Rated 5 stars on Amazon)
Ages 3-6 Years Old
What Do You See Around the World: A Look and Find Board Book by Kathy Broderick (Rated 5 stars on Amazon)
Ages 4-8 Years Old
What We Wear: Dressing Up Around the World by Maya Ajmera (Rated 4 ½ stars on Amazon)
Ages 6-8 Years Old
Children's Illustrated Animal Atlas (Rate 4 ½ stars on Amazon)
Ages 6-12 Years Old
American Girl: Around the World Cookbook: Delicious Dishes from Across the Globe by American Girl and Williams Sonoma (Rated 4 ½ stars on Amazon)
Ages 7-10 Years Old
Magic Tree House: Tigers at Twilight by Mary Pope Osborne (Rated 4 1/2 stars on Amazon)
Ages 8-12 Years Old
Treasury of Greek Mythology, Treasury of Egyptian Mythology, Treasury of Norse Mythology by Donna Jo Napoli (Rated 4 stars on Amazon)
DON'T FORGET:

jrKayitz (incoming 3's & 4's) 12:00-12:20 PM
Kayitz (incoming K-1st graders) 12:30-1:00 PM
Kayitz (incoming 2nd-5th graders) 1:15-2:00 PM
Zoom link sent each week through the weekly Kayitz email.


Fridays at 10:30 AM through Facebook LIVE
QUESTIONS? 
REACH OUT TO THE MACHANE TBA/KAYITZ TEAM: