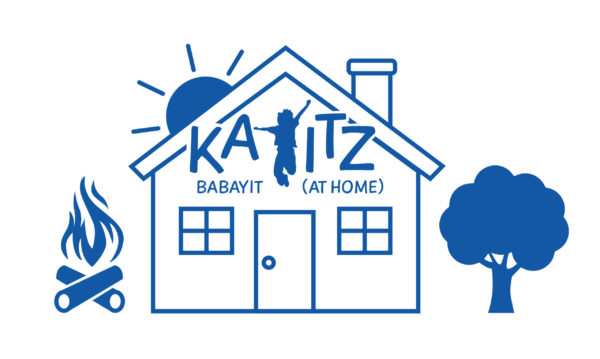 WEEK 5:
JULY 19-24
THEME:
EXPLORING SCIENCE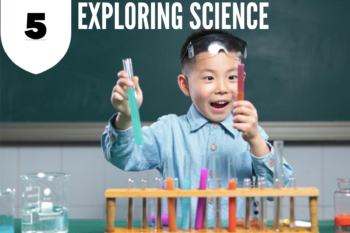 We miss seeing you!
Please take pictures of yourselves doing these activities and post them to our Facebook page, or email us!
Activities are intended for a wide variety of ages and stages.

Rabbi Pokras shares the Hebrew word of the week: neesooey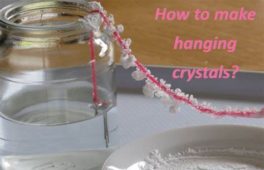 CRYSTALS:
A crystal is an organized group of molecules, each with their own shape. Skip the trip to the Shenandoah Caverns and make your own crystals right here at home!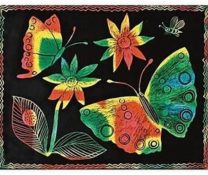 SCRATCH ART:
Sometimes the only way to discover a gem is to scratch beneath the surface! Every "scratch art" drawing is unique and colorful, and will brighten up your house any time of year.  This creative activity is fun for all ages!  Here are the instructions.
WHAT MAKES A PIANO WORK?
Music is a form of art. Former Temple President Tom Temin helps us explore the science behind what makes a piano work.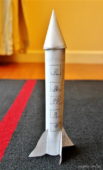 PAPER ROCKETS:
We love astrophysics, which is the science used to launch space shuttles and rockets to the moon!  This week, get ready to have a blast with paper rockets and science for kids!   Here are the instructions.

SCIENCE-THEMED COLORING PAGES: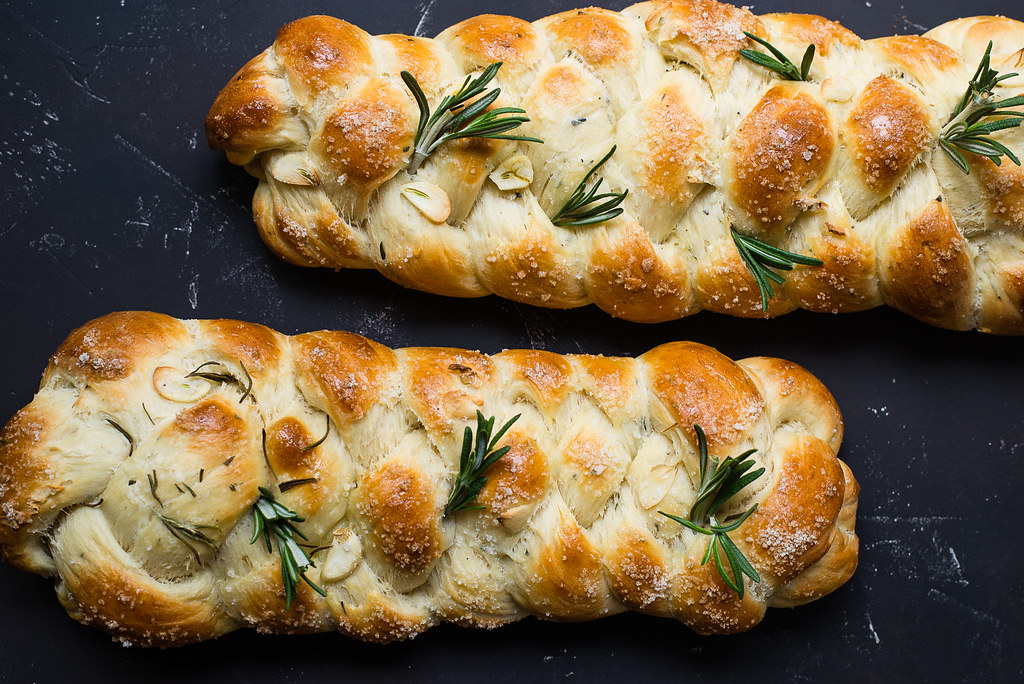 CHALLAH RECIPE:
Here is our special Kayitz challah recipe.  Each week there will be a special ingredient(s) suggested which has to do with the theme of the week!   
THIS WEEK'S SECRET INGREDIENTS:  
Be a scientist in the kitchen by exploring new spices as scientific ingredients.  Try making a savory challah by sprinkling in garlic, rosemary, thyme or onion powder to make a scientifically delicious challah!
ICE CREAM IN A BAG:
Try this delicious science experiment turning these simple ingredients into ice cream!
Ingredients: ice, salt (kosher, rock or plain) half and half, vanilla extract.
HOT FUDGE SAUCE:
Once you've made your ice cream, you can make this delicious dark chocolate hot fudge sauce to go with it!  Mr. Rosenstock shows you how.   Here's the recipe.
BAKING WITH SCIENCE:
Learn the science of baking this delicious cake.
Ingredients: flour, eggs, butter, sugar, baking powder, vanilla

BALLOON TENNIS:
Balloon Tennis is a perfect indoor activity for players to get comfortable using a tennis racquet and rallying with a partner. You'll be ready for the Maccabiah games in no time!   Here's how to play. 

WEEKLY SPORTS CHALLENGE:
This week's sports challenge is a Dance Battle! Make a grown-up the DJ and show off your best moves! For a twist, add a song from each decade from 1960 – 2020 and see if you can start to hear how music evolved over time. Parents are encouraged to include at least one Led Zeppelin song. We can't wait to hear who has the best moves in your house!    Dance Battle instructions    Dance Party Choice Board
Extra Credit: Post your favorite High School jam and tag us on Facebook at Machane TBA.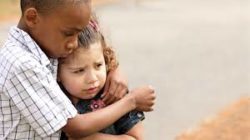 JEWISH VALUES:
The human body can do incredible things! Sometimes our bodies don't work the way they're supposed to and we get sick.  An important Jewish value is Bikkur Cholim which means caring for the sick.
If you have a family member, friend, neighbor or pet who is sick, hurt or just not feeling well (perhaps from a headache or upset tummy) you can perform a wonderful mitzvah by doing something to make them feel better!  You can make a card, bring a glass of water, give a neck rub and do something to help them around the house, if it's someone who lives with you. You can bake or cook something that they like to eat. If someone you don't live with isn't well, you can stand outside their home with a get well sign, blow kisses and leave a special surprise by their door.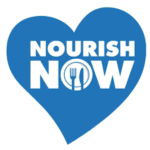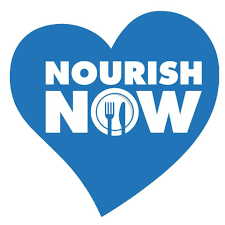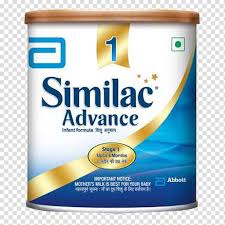 THEMED FOOD DRIVE: 
Do a mitzvah each week with your family!  Every Friday we will be collecting food for a themed food drive at Temple Beth Ami's main entrance from 9:30 AM – 12:00 PM. Donations will go to Nourish Now. 
This week, the theme of the food drive is Exploring Science. We will be collecting baby formula, shelf stable white milk (individual boxes preferable), complete pancake mix (just add water), cooking oils (no glass please) and spices on Friday, July 24.
In order to keep everyone as safe as possible, please follow these guidelines for a contactless dropoff: 
– Cars should line up in the carpool lane.
– If there are other cars ahead of you, please wait until they drop off their donation and leave before you exit your car.
– Please wear a mask and maintain appropriate social distancing when you are outside of your car.

RECYCLED VEGGIE GARDEN:
There are lots of different kinds of science we are exploring this week. Vegetables are a kind of plant, and plant life is another kind of science we can learn about.  Watch this video to learn how you can grow your own garden from you leftover vegetables
RAINBOW CABBAGE EXPERIMENT:
Science experiments are so much fun! Check out this experiment using cabbage, something we find in nature and sometimes even in our own gardens.
OCEAN IN A BOTTLE:
One of the best parts of nature we get to explore in the summer is the ocean. Do your very own experiment and make an ocean in a bottle at home!
Learn about how and why this experiment works as well as what the word density means.
Join the Super Adventure Boys as they make their very own ocean in a bottle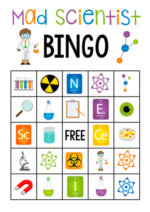 WEEKLY-THEMED BINGO:
Each week our campers can look forward to playing a game of Bingo with the week's theme, just like we do on Shabbat at camp!  This week we are exploring science in many new ways. As you learn more about science enjoy this Mad Scientist Bingo!
Click the image to view and print all of the Bingo cards.
BALLOON HOVER GAME:
Play this balloon hover game alone or with a friend.
You will need: construction paper, a straw, tape, scissors, balloon.

Mrs. Beinart reads Dini Dinosaur
Cloudy With a Chance of Meatballs is Mrs. Fein's favorite book about the weather!
BOOKS ABOUT SCIENCE:
Ages 1-3 Years Old –
Pop-Up Peekaboo: Space by DK (Rated 4 ½ stars on Amazon)
Hello World! Solar System,  Hello World! Ocean Life, and Hello World! My Body by Jill McDonald (Rated 4 ½ stars on Amazon)
Ages 3-7 Years Old –
National Geographic Little Kids First Big Book of Why by Amy Shields  (Rated 5 stars on Amazon)
Look Inside Your Body; Look Inside Board Books by Louie Stowell (Rated 4 ½ stars on Amazon)
Ages 5-10 Years Old
Awesome Science Experiments for Kids: 100+ Fun STEM/STEAM Projects by Crystal Chatter (Rated 4 ½ stars on Amazon)
Ages 7-10 Years Old
First Human Body Encyclopedia by DK (Rated 5 stars on Amazon)
Ages 8-12 Years Old
The Everything Kids' Weather Book by Joe Snedecker (Rated 4 ½ stars on Amazon)
The Fascinating Animal Book for Kids: 500 Wild Facts! By Ginjer Clarke (Rated 4 ½ stars on Amazon) 
DON'T FORGET:

jrKayitz (incoming 3's & 4's) 12:00-12:20 PM
Kayitz (incoming K-1st graders) 12:30-1:00 PM
Kayitz (incoming 2nd-5th graders) 1:15-2:00 PM
Zoom link sent each week through the weekly Kayitz email.


Fridays at 10:30 AM through Facebook LIVE
QUESTIONS? 
REACH OUT TO THE MACHANE TBA/KAYITZ TEAM: