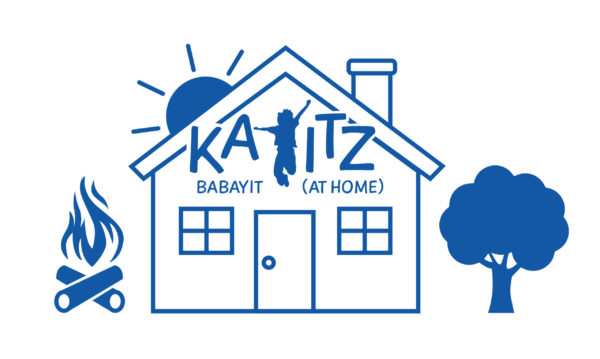 WEEK 4: JULY 12-17
THEME:
COLORS OF THE RAINBOW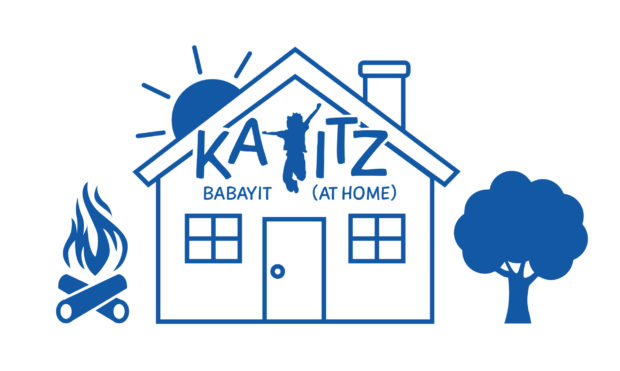 WEEK 4:
JULY 12-17
THEME: COLORS OF THE RAINBOW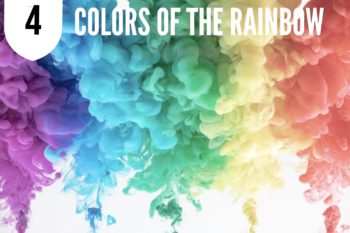 We miss seeing you!
Please take pictures of yourselves doing these activities and post them to our Facebook page, or email us!
Activities are intended for a wide variety of ages and stages.

Rabbi Pokras shares the Hebrew words of the week: Artic, menta, shokolad, banana and leemon.  What's your favorite flavor of the rainbow?

RAINBOW YARN ART:
Creating rainbows is one of our favorite things to do in art!  We've painted and colored and even used leaves in art last week. Let's try string art!   Learn how to make a beautiful wall hanging with a colorful rainbow yarn art project!  Here are the instructions.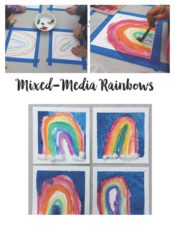 MIXED-MEDIA ART:
Rainbows are inclusive; in fact they include every color in the spectrum!  Try these mixed-media rainbow-themed art projects. Mixed-media means adding all different kinds of art into one main artwork. Check out these projects and send us the photos of your creative work:
Mixed media rainbow project #1
Mixed media rainbow project #2
RAINBOW THEMED COLORING PAGES:

CHALLAH RECIPE:
Here is our special Kayitz challah recipe.  Each week there will be a special ingredient(s) suggested which has to do with the theme of the week!   
THIS WEEK'S SECRET INGREDIENTS:  
Separate Challah dough into three uniformed balls. Mix a different food coloring into each ball and braid together to make a Rainbow Challah!  You can even put rainbow-colored sprinkles on top!  The rainbow challah in this picture was made by Rabbi Weiss' family.
RAINBOW RICE KRISPY TREATS:
Yes, please!
Ingredients: Butter, Rice Krispy cereal, Marshmallows and food coloring
VEGETABLE RAINBOW DISH:
Here's a healthy vegetable rainbow dish.

Ingredients: Red bell pepper, yellow bell pepper, zuchinni, hummous for dipping

WEEKLY SPORTS CHALLENGE:
Have you ever noticed that when you throw a ball in a game of catch, the ball arches like a rainbow?  This week, let's explore one of our favorite summer games, Lacrosse!  Learning basic lacrosse skills is great for hand-eye coordination and general fitness, and is a terrific way to build confidence.  Here's the challenge. We can't wait to hear how it goes!
RAINBOW YOGA:
It is time to stretch – just like the arch of a rainbow! Take a moment to learn new yoga skills and check out this fun activity!

JEWISH VALUES:
The Jewish value of Reut means friendship. Make a colorful gift for a friend! Use your imagination and get creative! It could be a picture, a bracelet, cookies or you can even go to their house and write a kind message in colorful chalk on their sidewalk!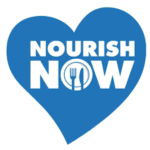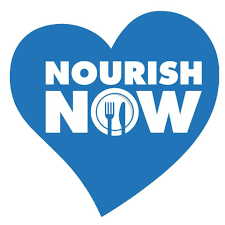 THEMED FOOD DRIVE: 
Do a mitzvah each week with your family!  Every Friday we will be collecting food for a themed food drive at Temple Beth Ami's main entrance from 9:30 AM – 12:00 PM. Donations will go to Nourish Now. 
This week, the theme of the food drive is Colors of the Rainbow. We will be collecting beautifully colored boxes of cereal, non-refrigerated fruit juice bottles, boxes or pouches (no sugar added) on Friday, July 17.
In order to keep everyone as safe as possible, please follow these guidelines for a contactless dropoff: 
– Cars should line up in the carpool lane.
– If there are other cars ahead of you, please wait until they drop off their donation and leave before you exit your car.
– Please wear a mask and maintain appropriate social distancing when you are outside of your car.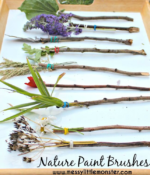 As we explore color this week lets make our own natural paint brushes! Find colorful plant life in your own backyard and use it to paint colorful artwork with this fun project!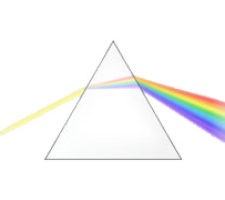 Go on a hunt for beautiful green leaves and use them to make these colorful leaf prints. After watching this video, try using white paper as the base and colorful paint on the leaves as another version of the project.
Love leaf printing?  Check out this unique technique for colorful art with leaves.
Before you start your leaf hunt, check out this Leaf Identification guide, or click on the image to the left.  It can help you learn what different leaves are called while also making sure you only pick up the safe leaves.
COLORS OF NATURE SCAVENGER HUNT:
Nature is full of beautiful colors! Go for a nature walk and find spot something for each of the colors in this Colors of the Rainbow Scavenger Hunt!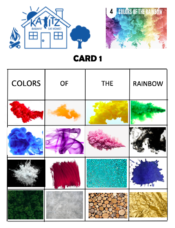 WEEKLY-THEMED BINGO:
Each week our campers can look forward to playing a game of Bingo with the week's theme, just like we do on Shabbat at camp!  The colors we see every day make our lives more beautiful. We hope this Colors of the Rainbow Bingo will brighten your day!
Click the image to view and print all of the Bingo cards.
CREATE A POPPING RAINBOW:  
You will need a few different colors of construction paper, bubble wrap and painters tape.   Here are the instructions.


Rainbow Sea by Jane Edgecombe and Christian Riese Lassen
Mrs. Bortz reads The Colors of Us
BOOKS ABOUT RAINBOW COLORS: 
Ages 2-4 Years Old –
Colors Pop-Up Peekaboo! By DK (Rated 4 ½ stars on Amazon)
Ages 2-5 Years Old –
A Rainbow of My Own by Don Freeman (Rated 4 ½ stars on Amazon)
Ages 3-6 Years Old –
How the Crayons Saved the Unicorn by Monica Sweeney (Rated 4 ½ stars on Amazon)
How the Crayons Saved the Rainbow by Monica Sweeney (Rated 4 ½ stars on Amazon)
Ages 4-8 Years Old –
Swatch: The Girl Who Loved Color by Julia Denos (Rated 5 stars on Amazon)
Mixed: A Colorful Story by Arree Chung (Rated 5 stars on Amazon)
Ages 7-10 Years Old –
Rainbow Magic Colour Fairies Collection by Daisy Meadows (Rated 4 ½ stars on Amazon)
Ages 8 and up –
Light and Color (Straight Forward Science Series) by Peter D. Riley (Rated 5 stars on Amazon)
DON'T FORGET:

jrKayitz (incoming 3's & 4's) 12:00-12:20 PM
Kayitz (incoming K-1st graders) 12:30-1:00 PM
Kayitz (incoming 2nd-5th graders) 1:15-2:00 PM
Zoom link sent each week through the weekly Kayitz email.


Fridays at 10:30 AM through Facebook LIVE
QUESTIONS? 
REACH OUT TO THE MACHANE TBA/KAYITZ TEAM: