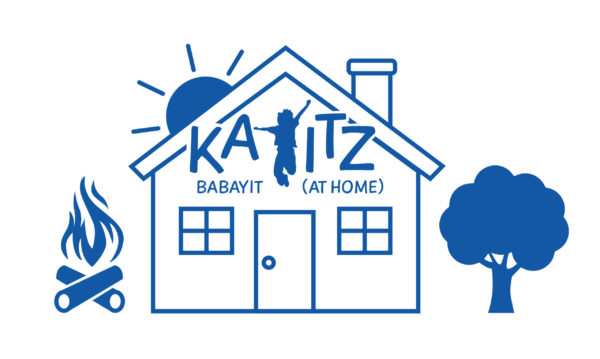 WEEK 1
JUNE 21-26
THEME: CAMP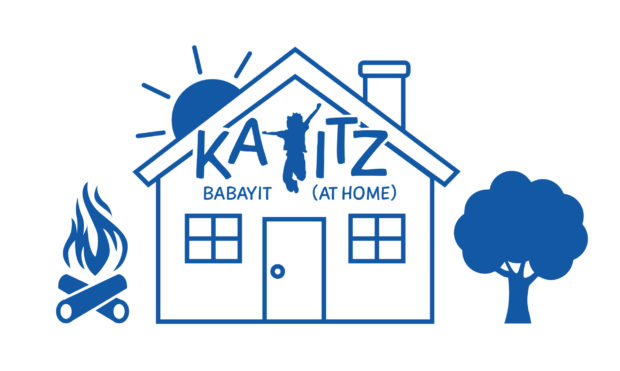 WEEK 1
JUNE 21-26
THEME: CAMP
We miss seeing you!
Please take pictures of yourselves doing these activities and post them to our Facebook page, or email us!

Activities are intended for a wide variety of ages and stages.

Welcome to Kayitz BaBayit! WEEK 1 THEME IS…
Check out this awesome PUNNY video from Rabbi Pokras.
Rabbi Pokras welcomes you to Kayitz and shares the Hebrew Word of the Week: KINESS!

PAINTING CLOUDS:
One of our favorite rest time activities at camp is cloud watching outside. Have you ever seen a cool shape in the clouds? Camp is all about slowing down from the rest of the school year to enjoy the little things that make our world so magical!  Check out this video about how you can paint clouds to keep the spirit of the summer with you all year long.  Here are instructions.

PAINTING BALLOONS:
Did you love painting clouds outside? Now for some messy fun!  Check out this balloon painting project to kick off a creative summer!  Watch the video and read these instructions.  
SPLATTER PAINT:
Here is a classic outdoor project to get you in the creative camp spirit! Check out Splatter paint made fun with Mrs. Stief!
ORIGAMI:
One of our favorite camp activities is origami (and it is perfect for a rainy camp day!)  Check out these videos so you can create your own origami dinosaurs with step-by-step instructions.   
Here are instructions for making more origami dinosaurs:    Dinosaur 1        Dinosaur 2

COLORING PAGES:
Here are some fun camp-themed coloring pages.  Click each image to view and print.

CHALLAH RECIPE:
Here is our special Kayitz challah recipe.  Each week there will be a special ingredient(s) suggested which has to do with the theme of the week!   
THIS WEEK'S SECRET INGREDIENTS:  Weave chocolate chips and mini marshmallows into your challah, and sprinkle graham cracker crumbs on top for a S'MORES CHALLAH!
INDOOR S'MORES:
Easy and delicious way to make S'mores treats indoors! Yum!
You'll need these ingredients: 1 stick of butter, 1 bag mini marshmallows, 2 cups Cinnamon Toast Crunch, 1/2 cup chocolate chips
CHEESY PRETZELS:
Ms. Treby's family recipe for cheesy pretzels.   You can roll the pretzels into logs to build a campfire or cabin!


FAMILY SCAVENGER HUNT:
Camp is all about exploring outside! Scavenger hunts are a great way to go on adventures in your neighborhood, or just your own back yard! There are many special things we can find if only we seek them with our eyes open!
It has been said that magic is all around us, just waiting for our senses to grow sharper. What can you see, feel, hear, touch and smell on hiking trails, or even in your own backyard?  Get into the camp vibe with this great family scavenger hunt!   
Click the image to open and print.
BLANKET FORTS:
Build your own indoor "campsite" and spend cozy time with you friends and family.  Send us your photos or tag us on Facebook!  We can't wait to see your smiling camp faces!

WEEKLY SPORTS CHALLENGE:
Each week, we will challenge you with a different sport-related activity.   Take a picture and post it on our Facebook page or email us and we'll share it on our Facebook page.
Did you know that the game of basketball was invented in the month of June?    For this weeks sports challenge, let's celebrate the "art of a beautiful game" with 4 basketball challenges!  We can't wait to see your skills on the court!

JEWISH VALUES:
Gemilut chasadim are acts of loving kindness.  Click the image to print and fill out the 4 bunk notes and send them to people who are special to you.  Let them know you're thinking about them and it's sure to put a smile on their faces!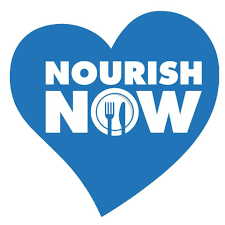 THEMED FOOD DRIVE: 
Do a mitzvah each week with your family!  Every Friday we will be collecting food for a themed food drive from 9:30 AM – 12:00 PM at Temple Beth Ami's main entrance. Donations will go to Nourish Now.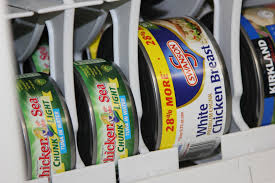 This week, the theme of the food drive is CAMP.  We will be collecting ready to eat canned fish (tuna/salmon) and canned meat (chicken, spam, franks & beans, beef ravioli, chili) on Friday, June 26.
In order to keep everyone as safe as possible, please follow these guidelines for a contactless dropoff:
Cars should line up in the carpool lane. If there are other cars ahead of you, please wait until they drop off their donation and leave before you exit your car. Please wear a mask and maintain appropriate social distancing when you are outside of your car.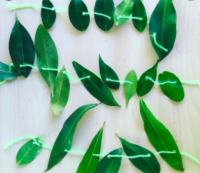 MAKING FRIENDSHIP BRACELETS AND NECKLACES:
A favorite camp pastime is making Friendship Bracelets. Campers use beads, string and lanyard. Check out this awesome new way of making "Friendship Necklaces" for someone you care about. Make one for them and one for yourself while appreciating all that nature has to offer.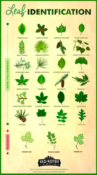 LEAF IDENTIFICATION:
Before you start your leaf hunt, check out this Leaf Identification guide, or click on the image.  It can help you learn what different leaves are called while also making sure you only pick up the safe leaves.
CLOUD WATCHING:
One of the best parts of summer camp is getting to be outside and enjoy nature. This video shows some fun cloud watching from our TBANS teacher Mr. Derrick.  Find a moment to enjoy the clouds and see what your imagination sees in each of their shapes.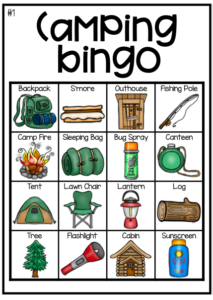 WEEKLY-THEMED BINGO:
Each week our campers can look forward to playing a game of Bingo with the week's theme, just like we do on Shabbat at camp!   
Enjoy this camp-themed Bingo with your family!  Click the image to view and print all of the Bingo cards.  

TYING KNOTS:
Every camper can learn to tie these 5 knots. You will need a stick and a long string. Make it a game by timing yourself against a friend or family member.

CAMP THEMED BOOK SUGGESTIONS:
Ages 2-4 Years Old –
Campfire Songs: 11 Button Interactive Children's Sound Book by Cottage Door Press and Chie Y. Boyd (Rated 4 1/2 stars by Amazon)
Ages 3-6 Years Old –
A Camping Spree with Mr. Magee by Chris Van Dusen (Rated 5 stars by Amazon)
Ages 4-8 Years Old –
Wolf Camp by Andrea Zuill (Rated 4 1/2 stars by Amazon)
Cowboy Camp by Tammi Sauer (Rated 4 1/2 stars by Amazon)
Sadie, Ori and Nuggles Go to Camp by Jamie Korngold (PJ Library)
Picnic at Camp Shalom by Jacqueline Jules (PJ Library)
Ages 8-12 Years Old –
Camp (A Click Graphic Novel) by Kayla Miller (Rated 5 stars by Amazon)
Ghost Camp (Goosebumps, No. 45) by R. L. Stine (Rated 4 1/2 stars by Amazon)
DON'T FORGET:

jrKayitz (incoming 3's & 4's) 12:00-12:20 PM
Kayitz (incoming K-1st graders) 12:30-1:00 PM
Kayitz (incoming 2nd-5th graders) 1:15-2:00 PM
Zoom link sent each week through the weekly Kayitz email.


Fridays at 10:30 AM through Facebook LIVE
QUESTIONS? 
REACH OUT TO THE MACHANE TBA/KAYITZ TEAM: